At a house on Bennett way in Edgartown, three generations of Island fishermen crossed paths Thursday afternoon. Finished shucking the day's catch, Matteus Scheffer and Grace Kenney loaded cartons of Cape Pogue Bay scallops into a gray plastic cooler the size of a hot tub.
Matteus and Grace are finishing their final years of college remotely and cutting scallops to help pay the bills. The Island for them is a rich and rewarding campus.
"I'm working on my senior project," Grace said. At Bennington College her focus is food studies and community engagement. On the Island, at Slough Farm and with the Island Grown Initiative, she has found space to test her ideas.
At the University of Rhode Island Matteus is studying Aquaculture and Fisheries Science.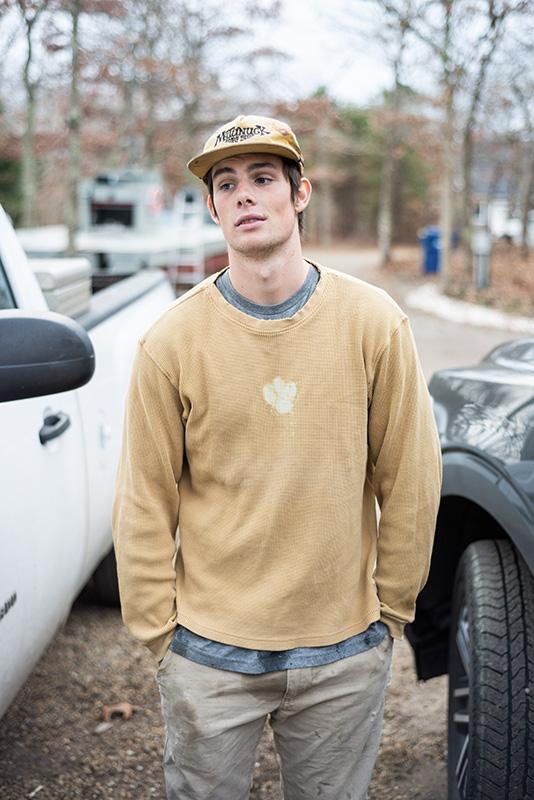 "It was nice to be there for the first couple years but now I kind of get it, and I have more going on here," he said. "I've been lobstering a lot. I go out with the Royster."
The "Royster" is Roy Scheffer, Matteus's grandfather. He graduated from high school on the Island in 1966.
"There were 95 of us," he said. "The biggest class that had ever graduated."
Roy fished his first season for scallops that same year, and went out for swordfish the next June in 1967.
In 1975 he started fishing as a captain, from his own boat, making trips to Georges' Bank for 14 days at a time. In 1979, after going by 15 boats fishing Georges Bank in early June, Roy was one of the first swordfish captains to motor past it and fish the Grand Banks.
By 1995 regulations limiting the type of catch made it impossible to fill his hold without cutting thousands of pounds of fish from his lines and leaving them on the bottom of the ocean.
"I didn't want to have anything to do with them," he said of the destructive rules, so he sold his boat.
"They ruined it with the regulations. Even when you're dragging you bring up codfish, yellowtails, flounders, but you're only permitted for one, so you kick the others overboard dead," Roy said.
Practicing aquaculture and scalloping Roy can feed many more people than crabs.
When Matteus and Grace were about to drive away, Isaiah Scheffer pulled into Roy's driveway. Isaiah is the Chilmark shellfish constable. He is also Matteus's father and Roy's eldest son. In his hands were oysters from West Tisbury Great Pond that he wanted Roy to taste.
"I really like these. They get the same flavor when they grow in Edgartown Great Pond," Roy said, opening some oysters from the cooler that grew in his cages in Katama Bay to compare.
The season for scallops has gone well in Edgartown. On days when it's possible to work in a small boat, fishermen on Cape Pogue Bay have been able to meet their limits.
"It's been great, but if we had the boats of yesteryear it would be over-with in three days," Roy said, referring to how many scallopers worked the waters in the past, with as many as 80 boats on the pond. This season Roy said he counted 12 boats.
The first season Roy worked, people pulled 27,000 bushels of scallops out of Cape Pogue Bay, he said. "Last year was about three thousand. This year might be close."
Roy is investing in growing oysters. In the past year a barge 30-feet long and 12-feet wide, on three pontoons with a boom, a winch and a long stainless spike you can drop in a corner to use as a spud, has taken shape there in the shell driveway beside his house. Roy and Isaiah built it themselves. The deck is closely framed and covered in a thick layer of plywood. The fresh paint is flawless.
"This is the ultimate tool," Roy said.