More than six months of continuous work has paid off for the regional high school boys 4x800-meter relay team, who won their category at the Nike Outdoor Nationals track and field meet in Eugene, Ore. on Saturday.
"It all culminated yesterday," track and field coach Don Brown told the Gazette by phone.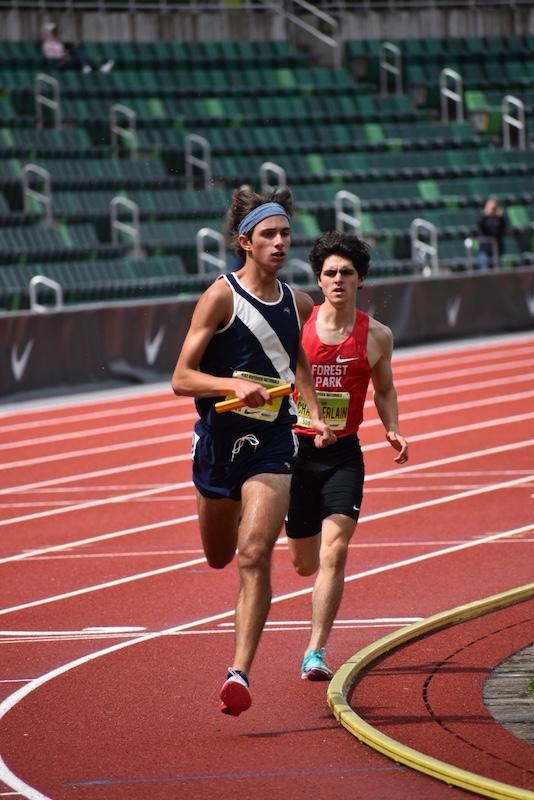 The relay team of Jonathan Norton, Daniel Serpa, Daniel daSilva and Zach Utz placed first in the emerging elite category at the national championship meet, clocking in at 7:53. Emerging elite is the category below the fastest relay teams in the nation, who raced in the meet's championship category
The team's performance Saturday was 10 seconds faster than their previous best time going into the meet, Mr. Brown said. He attributed much of the team's success to their dedication to a singular goal, starting when the indoor track season began in November.
"It's really hard to get here," he said of the national championships. "We had a rock solid plan... and we stuck to it."
After the 4x800-meter relay missed the national meet during the indoor track season by under two seconds, Mr. Brown said the team set their focus for the outdoor season.
"A champion is someone who loses and just comes back," he said.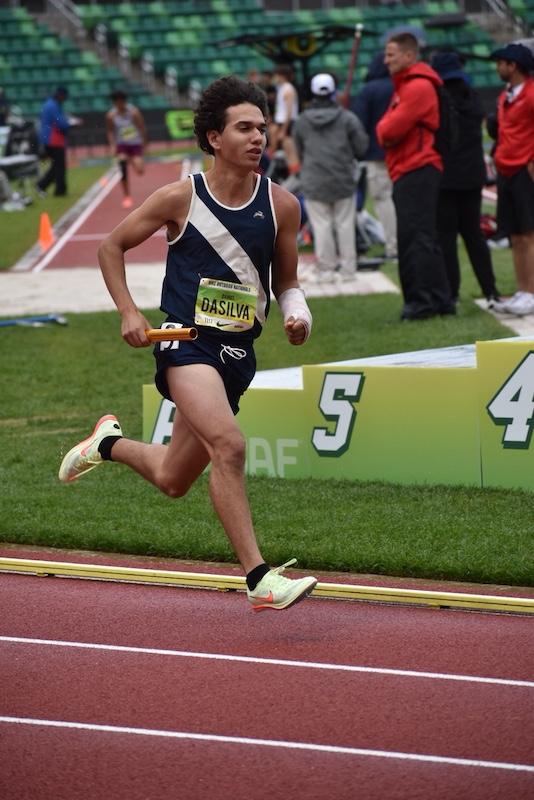 With recently graduated seniors Zach Utz and Jonathan Norton moving on from the team, the relay Saturday marks the last time the quartet will race as a group. Mr. Utz will attend Middlebury College in the fall and Mr. Norton will start at Connecticut College. Both will continue their running careers in college.
"There were a lot of tears coming across that line," Mr. Brown said.
Mr. Norton and Mr. Utz also competed as individuals at the national meet over the weekend. Mr. Norton ran the 2,000-meter steeplechase, finishing 23rd overall with a time of 6:28. Mr. Utz competed in the emerging elite mile, placing eighth with a time of 4:18.
"We're all pretty happy with that," Mr. Brown said.
Mr. Brown said another motivator throughout the weekend came from support shown by Islanders. He said the team was receiving constant calls, texts and messages of encouragement and congratulations throughout the weekend.
"It really means a lot," Mr. Brown said. "It was really special to hear how much community involvement there was in watching the races."