Daniel Roher's powerful new film Navalny, screened this week as part of the Martha's Vineyard Film Festival, tells the harrowing story of Alexei Navalny, one of Russia's leading political dissidents.
At the end of the award-winning documentary screening, Yulia and Daria Navalny, the wife and daughter of Mr. Navalny, made a special appearance at the Performing Arts Center in Oak Bluffs to raise public awareness about his imprisonment. They were joined by Maria Pevchikh, the head of Mr. Navalny's anti-corruption fund, as well as the group of filmmakers responsible for the documentary.
"It's absolutely wonderful to see people so inspired by the film," Odessa Rae, a producer of the documentary, said after a standing ovation for Mr. Navalny's family, "and to see the audience react to Alexei's message, to understand that we have fight for truth in today's world."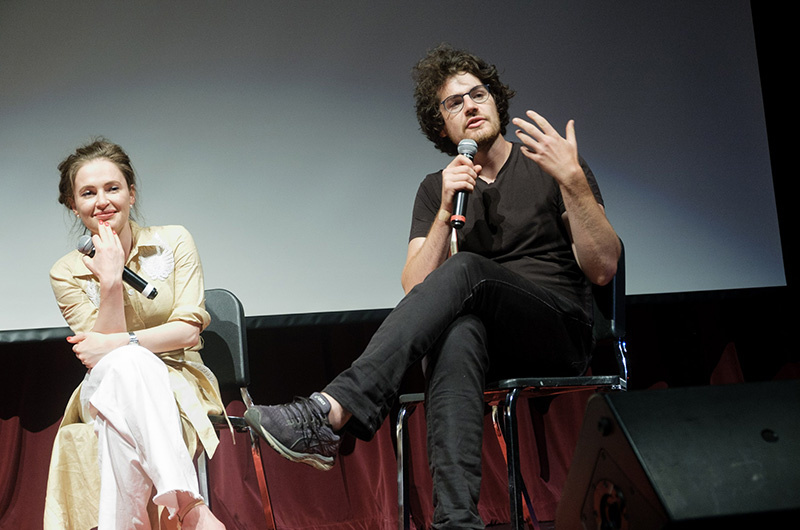 The feature-length film follows Mr. Navalny in the aftermath of the attempt on his life by poisoning, highlighting his recovery as his team investigates the Kremlin's involvement.
It concludes with Mr. Navalny's decision to return home to Moscow, knowing full well he is likely to be imprisoned indefinitely.
"It's well-known that Martha's Vineyard has a long and illustrious history of supporting social justice and the spirit of democracy that this film champions," Mr. Roher said.
The documentary is distributed by CNN Films and won the Audience Award at the U.S. documentary competition at the Sundance Film Festival.
Mr. Roher and Ms. Pevchikh fielded questions from the audience after the film, telling the audience that they hoped interest in the film would help increase support to free Mr. Navalny from prison.
During the Q&A, Valeriia Vakhitova, a young Russian living on Chappaquiddick, asked Mr. Navalny's daughter if she could ever see herself returning to Russia, adding that she herself was too scared to return home.
"Of course I am not afraid to return to Russia," Daria Navalny, currently a sophomore at Stanford University, responded. "It is exactly what we're fighting for. I love Russia. I am going to go back."