By the summer of 2002, Floyd and Stephanie Rance had spent the better part of two years preparing for the first Martha's Vineyard African American Film Festival. As the festival's founders, they had put out advertising across the internet and pored over dozens of submissions. They had recruited local sponsors and rented out the entire Performing Arts Center at the high school.
But it was, in Ms. Rance's words, "a disaster."
"The first year, we had 10 people and those 10 people consisted of me, Floyd, our son — who was one at the time — my parents, and maybe two filmmakers," Ms. Rance said. "It was 10 people in an 800-seat theatre. I was devastated."
In the 20 years since then, the Martha's Vineyard African American Film Festival has grown into an August institution, regularly filling the Martha's Vineyard Performing Arts Center for two weeks every year and showcasing a wide variety of films and filmmakers. Spike Lee, Tyler Perry and Ava DuVernay all number among past guests. Netflix and HBO are longtime sponsors.
This year's festival begins August 5 and runs through August 13.
"It feels like it's been a staple for so long," said Tonya Lewis Lee, a seasonal Island resident whose documentary Aftershock will be shown in this year's festival.
"I think it's a wonderful contribution to the Island summer culture," Ms. Lee continued. "It's great that for two weeks, we have the opportunity to see all kinds of films — long form, short form, narrative, documentary, television, all sorts of storytellers."
Ms. Rance told the Gazette that she and her husband were first motivated to start the festival by a "need for representation" among Black artists and filmmakers. At the time, she was working in marketing and promotion. Her husband was a filmmaker who got his start working with Spike Lee as an assistant on Mo' Better Blues.
After the festival's difficult first year, Mr. and Mrs. Rance decided to scale down the enterprise, renting out a conference space at the Mansion House hotel. That turned out to be the ideal choice, Ms. Rance said. Each year, crowds grew, new filmmakers came, and the number of submissions rose.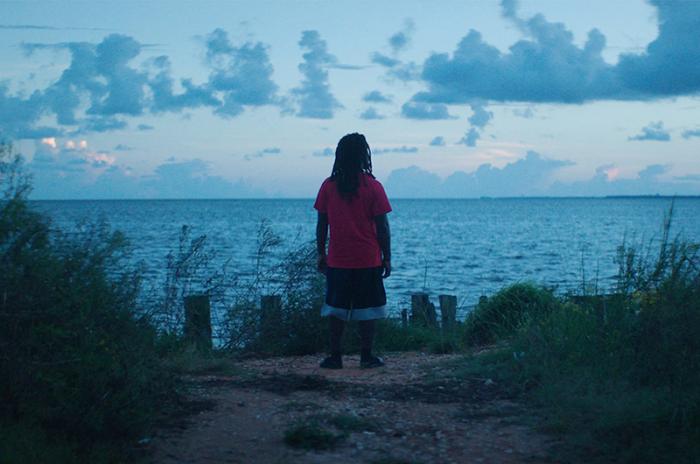 "Slowly but surely, it just started happening," Ms. Rance said.
In a few years, the festival moved to the Katharine Cornell Theatre, then back to where it all began: the Performing Arts Center. Ms. Rance said that now, with more than 2,000 guests coming to the festival, it's practically the only option.
The scope of the festival's offerings has also boomed.
"We received over 700 submissions this year," Ms. Rance said. "Floyd has a great team that watched all those films, and we narrowed those 700 films down to the best 70 films that we think represent our brand and that we want our audience to see."
Mr. Rance said that the festival has never had a central theme nor has it limited itself to films made only by African American directors, producers or crews. The festival has always, he said, prized diversity in talent while focusing on the African American experience.
"We've had a plethora of filmmakers [of] all types, male, female, black, white, all genders, you name it," he said.
He said that one of his favorite offerings this year, Punch Nine for Harold Washington, about the political career of Chicago's first Black mayor, was directed by white filmmaker Joe Winston. Punch Nine screens on August 9.
This year's slate of films also includes Loudmouth, directed by Josh Alexander. The film chonicles Rev. Al Sharpton's rise as a political and civil rights leader. The film screens on August 6 and Rev. Sharpton will take part in a discussion after the film.
The directors and producers of the film Descendant, scheduled to be released by Netflix later this year, will also take part in a panel discussion after the screening on August 5. The panel will include Ahmir (Questlove) Thompson, Tyler Perry and Yara Shahidi.
Ms. Lewis Lee has spent summers on the Vineyard with her husband Spike Lee since the '90s. At the festival on August 7, she will accompany her new documentary feature Aftershock, co-directed with Paula Eiselt. The film examines the maternal mortality crisis among Black Americans. Black women die because of complications in childbirth, largely preventable, at a rate three or four times that of white women, she said. "There are a lot of people doing amazing things who come up to the Vineyard in August and I would like to get people thinking about how we... really need a cultural shift," Ms. Lewis Lee said.
As a longtime guest and occasional participant in the festival, Ms. Lewis Lee told the Gazette how grateful she is for the unique cultural environment that Mr. and Ms. Rance have created.
"I just think that the Vineyard is such a great place for artists in general, and it's really wonderful that the festival has also carved out a place for African American film people to be able to come and congregate," Ms. Lewis Lee said.
For a complete list of films and showtimes, visit mvaaff.com.