Squibnocket Pond Reservation, the 336-acre Aquinnah property composed of land from the former Red Gate Farm, will not open to the public as planned this summer, after a longer-than-expected period of state review.
Now, as the property continues through the local permitting process, the anticipated opening date has been pushed back to summer of 2024.
The Martha's Vineyard Land Bank and Sheriff's Meadow Foundation jointly purchased the property for $27 million in 2020, acquiring 304 acres from the family of Caroline Kennedy and Edwin Schlossberg. The land bank purchased an additional 32 acres for $10 million the next year.
Following the purchase, the property was subject to a mandatory study period to develop a draft land management plan which was subsequently approved by the land bank's Aquinnah advisory board and board of commissioners, before being sent to the Massachusetts Executive Office of Energy and Environmental Affairs in December of 2021.
The draft plan remained there until this Tuesday, April 25 when, following an inquiry from the Gazette, Energy and Environmental Affairs secretary Rebecca Tepper released a letter of approval for the Squibnocket Pond management plan. The letter also approved management plans for the land bank's James Pond, Christiantown Woods preserve and Arrowhead Farms properties.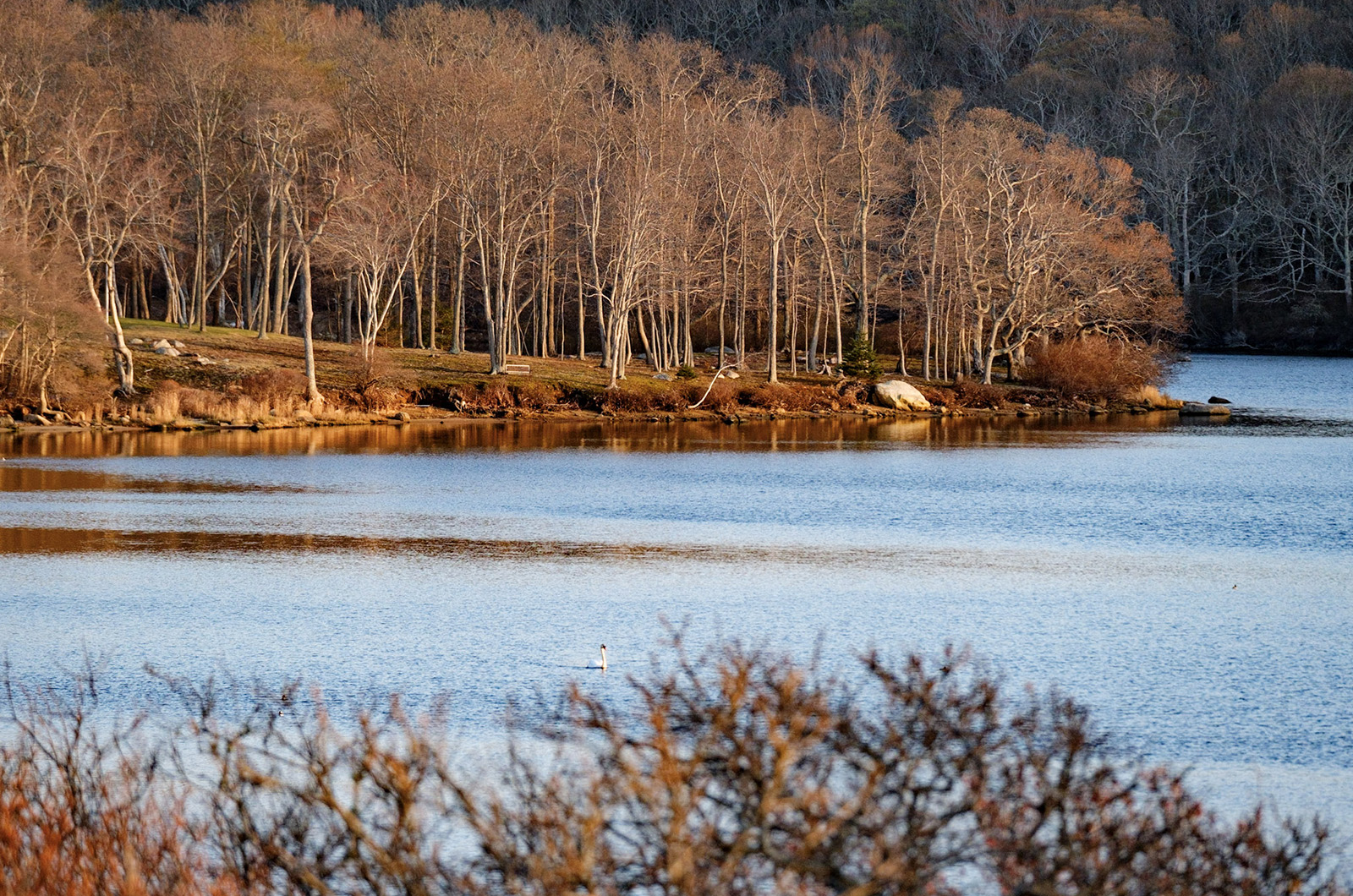 "I am pleased that the Martha's Vineyard Land Bank Commission continues to contribute so significantly to the conservation of the Commonwealth's natural landscape," wrote Ms. Tepper.
Following state approval, Squibnocket Pond will now have to go through a local review process, including approval from the Aquinnah conservation commission. All told, land bank executive director James Lengyel predicts the process will take another year.
"I can explain it with one word: Commonwealth," Mr. Lengyel said of the delay, expressing some frustration over the unusually long process. "This is a public institution and they have always been able to review the land bank properties quickly."
Purchased by Jacqueline Kennedy Onassis in 1978, the former Red Gate Farm has been described as one of the most important tracts of land in the state by the Massachusetts Natural Heritage and Endangered Species Program. It's oceanside acres, north of Moshup trail, feature a mix of coastal dune, wetland and heathland ecosystems.
"It's a lovely property. It's got values from all different perspectives" said Sheriff's Meadow executive director Adam Moore. "It's got rare species that live there and beautiful scenery. It also has cultural and archaeological resources that are very significant...we're excited to be able to bring it to the public."
James Pond Preserve (the land bank property on Lambert's Cove beach), as well as Arrowhead Farm and Christiantown Woods, will also be subject to local review now, a process that Mr. Lengyel anticipates will move more quickly than Squibnocket Pond.
"[James Pond] is very beautiful and it's small, so it's more attainable," he said, anticipating that it will be open to the public later this summer.