When faced with the task of showcasing the life of Dorothy West, Martha's Vineyard Museum curator Anna Barber wanted to expand people's perceptions of the Harlem Renaissance author, activist and Vineyard Gazette columnist.
"I really wanted to show her whole story, beyond just her life here on the Vineyard," she said.
The Extraordinary Life of Dorothy West exhibit opens this weekend at the museum and spans Ms. West's life in Boston, Harlem, Moscow and on the Vineyard. It features a recreation of Ms. West's home porch in Oak Bluffs where the author often wrote at her signature blue writing desk.
Ms. West lived year-round on the Island for more than five decades, penning regular columns for the Vineyard Gazette, various short stories and two novels before her death in 1998. During that time, she befriended former First Lady Jacqueline Onassis Kennedy, shared stages with Hillary Clinton and Harvard scholar Cornel West, and helped found Cottagers Corner, an organization of Black women on the Island.
Ms. Barber's exhibit includes those storied years, but also seeks to delve deeper into the writer's life before she settled on the Island.
"Because she died so recently, many people know her or feel like they know her from her being such a well-known person on the Island," Ms. Barber said. "I wanted to create even more context around that."
To better flesh out Ms. West beyond her public persona, the museum purchased an extensive collection of her private letters and photographs, which will be available to the public through the museum's research library.
"I'd love to just set out a bunch of books and let people read the whole exhibit," Ms. Barber. "But I can't do that, so instead we just have to leave out these pieces and invite people to come back and learn more."
Ms. West grew up in Boston, summering in Oak Bluffs with contemporaries such as artist Lois Mailou Jones, with whom she shared a friendship. When she was 17, her short story The Typewriter tied for first place with a piece by Harlem Renaissance writer Zora Neale Hurston, earning her entry into the world of Black artistry burgeoning in New York.
There, she participated in the "little magazine" self-publishing movement, founding the literary journals The Challenge and — after political differences — The New Challenge. It was also in New York that Ms. West met her longtime friend Langston Hughes, and the two later traveled to Moscow together. They were invited by the Soviet Union to make a film about the Black experience in America, but the project ended up getting scrapped after the invitees failed to meet officials' expectations.
Although Ms. West never thought much of Communism, she chose to remain in Russia and greatly enjoyed her time there, Ms. Barber said. In some instances, Ms. West referred to herself as "pink" to describe her wavering allegiances to the Soviet cause.
"Pink to mean not red, but also not, not red," Ms. Barber said. "I think she identified with a lot of the movement, because here she is going from being this Black starving artist in New York to Moscow, where she's treated not only equally, but she's also going out and drinking champagne and having caviar every night."
"There are a lot of instances where she's finding that middle ground," she added. "She really doesn't want to get political. She wants to write about the human experience."
In many ways, Ms. Barber noted that Ms. West sought to add dimensionality to what white audiences defined as the Black experience. Her second novel, The Wedding, exemplified that pursuit, telling the story of young, upper-class Black woman who defies her family's expectations to pursue a white man.
Ms. West's works often deal with colorism and classism within the Black community, Ms. Barber said, placing her at a distance from other activist movements seeking to put up a united front.
"She was always very much her own thing," Ms. Barber said.
As a curator, Ms. Barber said she often struggles to find the balance between a figure's private life and the image they present publicly. In Ms. West's case, that struggle arose with how to depict Marian Minus, her longtime partner. The two lived together in New York and Martha's Vineyard and personal correspondences confirm their romantic relationship, but Ms. West never publicly identified in any particular way, Ms. Barber said.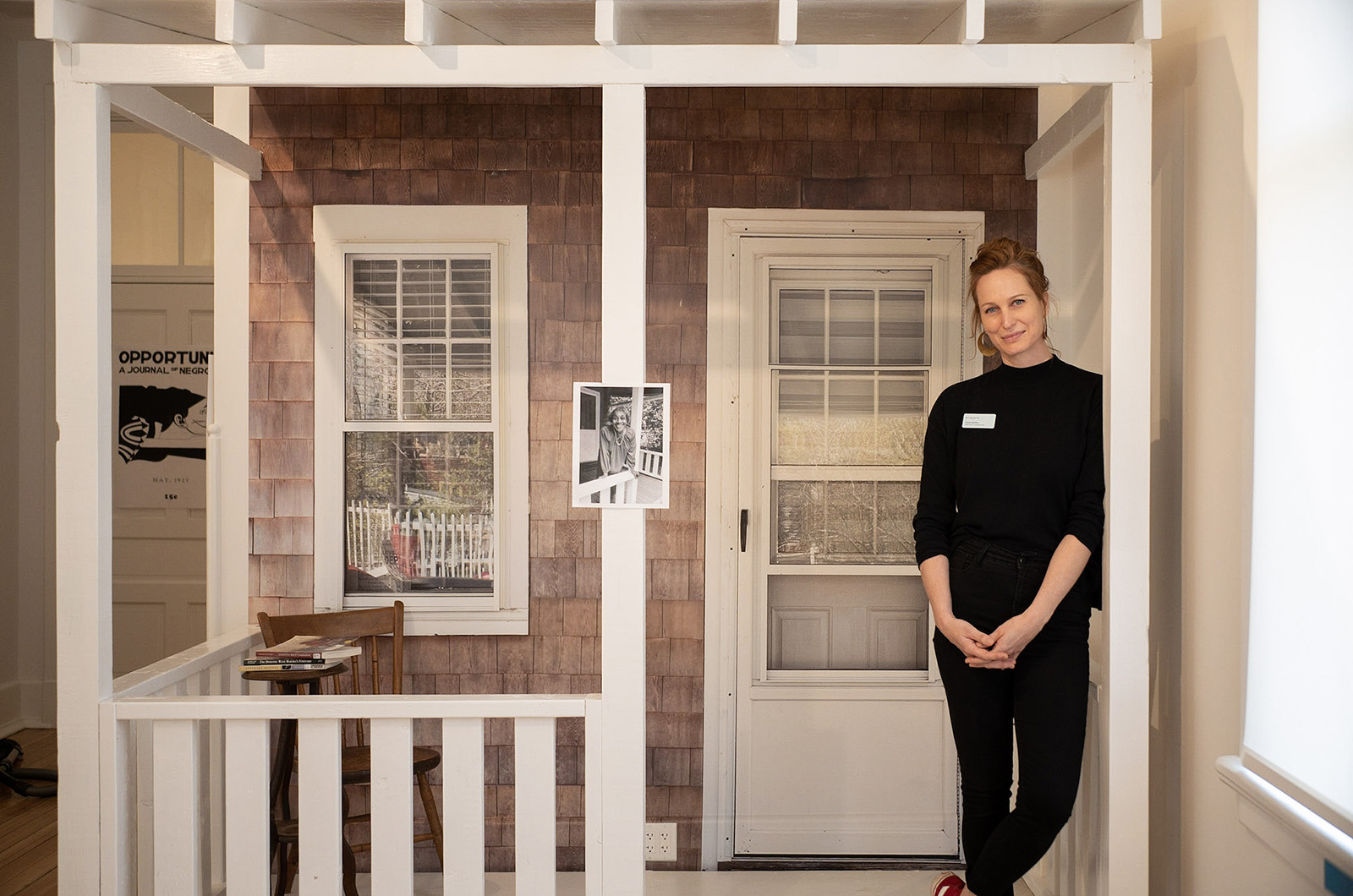 "It's a struggle because you think about how she would have wanted her story to be told and you want to honor that," she said.
"[At the same time,] it was a part of her identity," she continued. "It's the only time I've seen in letters where she really, clearly states her love for another person. And that's important to their story."
The whole of Ms. West's story might not make it to the museum walls, but that's fine with Ms. Barber. The exhibit will also include several reading chairs with copies of Ms. West's work in case visitors want to stay for a while.
"She left us so much great material in her own words," she said. "If we can leave people curious to learn more, that's all I can ask for."
The Extraordinary Life of Dorothy West opens May 27 at the Martha's Vineyard Museum and runs until Sept. 10. An opening reception featuring special guests who knew Ms. West will take place May 26 from 5:30 to 7 p.m. Pre-registration is required.
To learn more, visit mvmuseum.org.