When Philadelphia-based dancer and choreog rapher David Guzman was offered a two-week stay on the Vineyard to explore movement and dance performance, he immediately accepted — and not just for the chance to dig into a new dance project.
He wanted to explore Island lichens.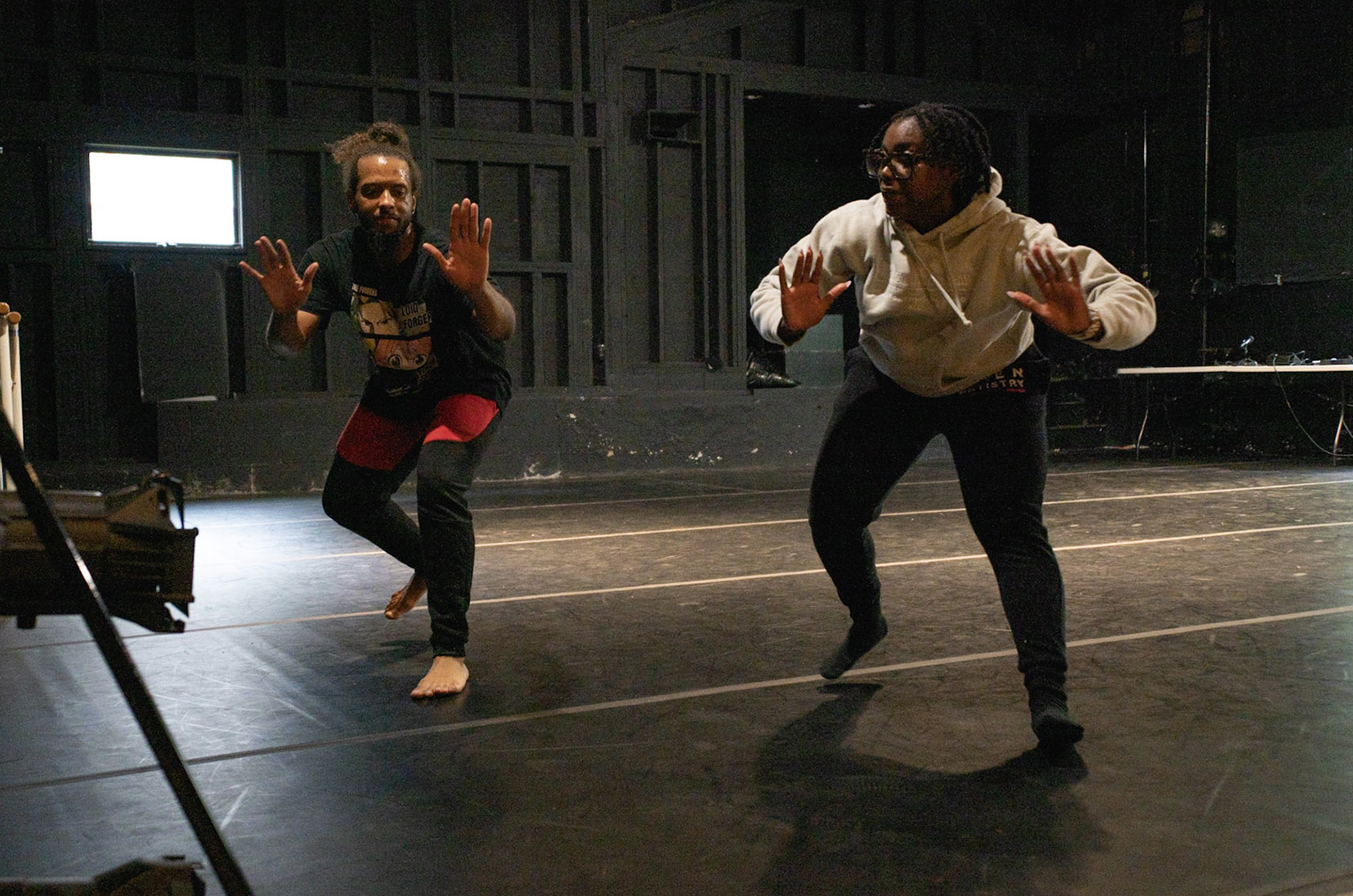 Mr. Guzman is an ecology-inspired performer who uses his choreography to honor lichens. Alongside choreographers Sophiann Mahalia and Marguerite Angelica Monique Hemmings, he is participating in a new residency program called Launch Pad: A Choreographer's Showcase, created by The Yard and Philadelphia-based Headlong Dance Theater company.
"Working in Philly, I have explored a lot of urban ecology," said Mr. Guzman earlier this week on The Yard's campus in Chilmark. "I thought that it would be amazing to greet this land here. A big part of my work is arriving to a different place and taking time to greet the people, the plants, the ecology."
This Saturday at 7 p.m., the three choreographers will open the Yard's 2023 summer season with a presentation of their newest pieces in a show titled Work-In-Progress. The season also introduces Stephanie Pacheco, the new executive director of the organization, to the Island Community. Ms. Pacheco stepped into the role on June 9 after relocating from Chicago. She most recently served as the executive director of the Chicago performance venue Links Hall.
This weekend's performance is shepherded by David Brick, the co-founder and artistic director of Headlong Dance Theater and a longtime mentor in residence at The Yard. Mr. Brick was familiar with all three choreographers from working with them in Philadelphia and selected them for their different choreographic styles.
The Launch Pad program at the Yard is also designed to aid artists who are at a crossroads in their careers and looking for mentorship. It is Headlong's first official partnership with The Yard. The two companies plan to continue the program in the years to come.
"We know that two weeks isn't an enormous time, but being here provides some really amazing research and rehearsal time," said Mr. Brick.
Marguerite has been using the Vineyard residency as a way to look within rather than focusing on concert performance and audience validation.
"I've been needing time and space just to experiment with ideas," said Marguerite. "I was approaching my arts practice with an external focus . . . Some foundational things just weren't working anymore."
Marguerite will perform on Saturday with two other dancers, Anise S. Hines Theus and Coley Curry, in a piece called Make Ready Again that is inspired by research they have been doing on reparations.
"A big part of the research I was doing before [the program] on reparations felt heavy and sort of stuck in a place of harm," said Marguerite. "Now we're doing a lot of somatic practices and finding playfulness and pleasure. This feels like a good place for me to be in."
Ms. Mahalia has spent her stay at The Yard collaborating with friend and musician Michael Anthony Clark to explore the relationship between dance and music. At Saturday's performance, the two will alternate dance and musical accompaniment roles.
In 2020, Ms. Mahalia started the Reclamation Dance Project, a performance group for Black women that explores mental health and healing through choreography. She described her stay at The Yard as an important step in figuring out the company's future.
"Now being a producer of dance, I'm in a leadership role and I have to figure out, what do I want to say?" she said. "The Yard is really helping me push myself."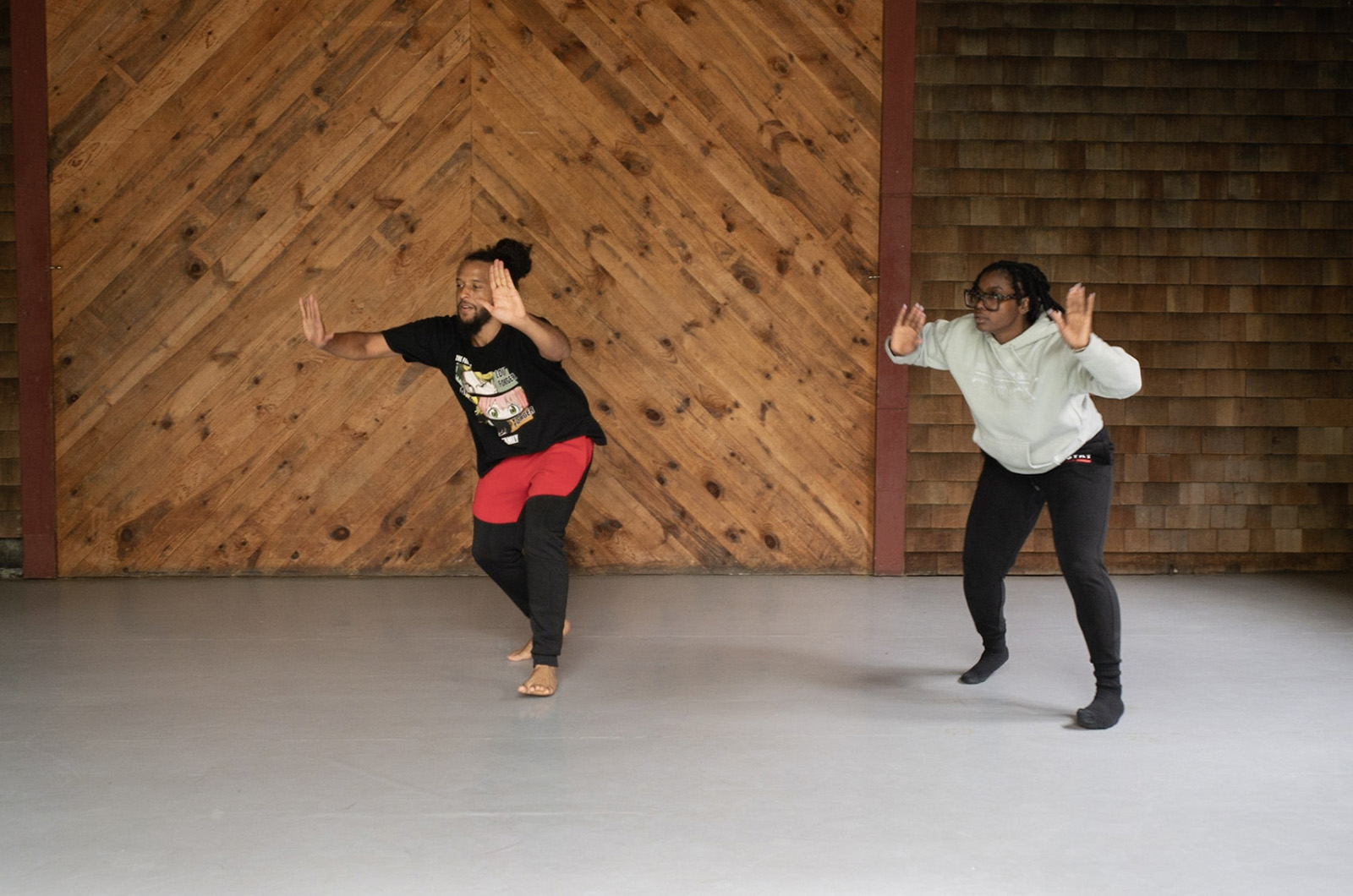 Following this weekend's show, Sandglass Theater will be in residence at The Yard, with a performance scheduled for June 24. The Vermont-based group will be developing a puppet show titled Feral that depicts a woman's internal battle with intuitive knowledge.
"We have such an eclectic and dynamic group of artists coming this summer," said Fiona Maclean, The Yard's marketing and development manager. "There will be experimental, cutting edge work and also high energy parties on stage."
Shows in July include Sean Dorsey Dance (July 7 and 8), Music from the Sole (July 15) and Rainbow Serpent Collective (July 29).
August brings back to the Island Urban Bush Women (August 5, 9 and 12), and Caleb Teicher and Nic Gareiss (August 18 and 19).
For tickets and more information, visit dancetheyard.org.