Robert Addison Day, successful businessman and philanthropist, died Sept. 14. He was 79.
A seasonal resident of the Vineyard, Mr. Day had a large impact on the Island through his many generous donations, most of which he did not publicize.
"He was the largest individual donor to the Martha's Vineyard Hospital," said Ron Rappaport, founding partner at Edgartown law firm Reynolds, Rappaport, Kaplan and Hackney, LLC.
He also supported the Martha's Vineyard Boys & Girls Club, Martha's Vineyard Preservation Trust and Martha's Vineyard Museum.
"He really cared," said Mr. Rappaport. "He also gave a lot of money to the beautification of Edgartown."
Mr. Rappaport said Mr. Day paid for landscaping in town and many of the antique lanterns.
"He was a true civic citizen," Mr. Rappaport said.
Mr. Day was born in Los Angeles on Dec. 11, 1943 to Robert Addison Day and Willametta Keck Day. He was chairman and former chief executive officer of the W.M. Keck Foundation, the founder and former chairman and chief executive officer of the Trust Company of the West (TCW) and chairman of Oakmont Corporation.
He made his winter home in Los Angeles and gave generously to many causes there too. Among other gifts, in 2007 Robert and his then-wife Kelly Day pledged $30 million to endow the UCLA Department of Surgery through the UCLA Foundation.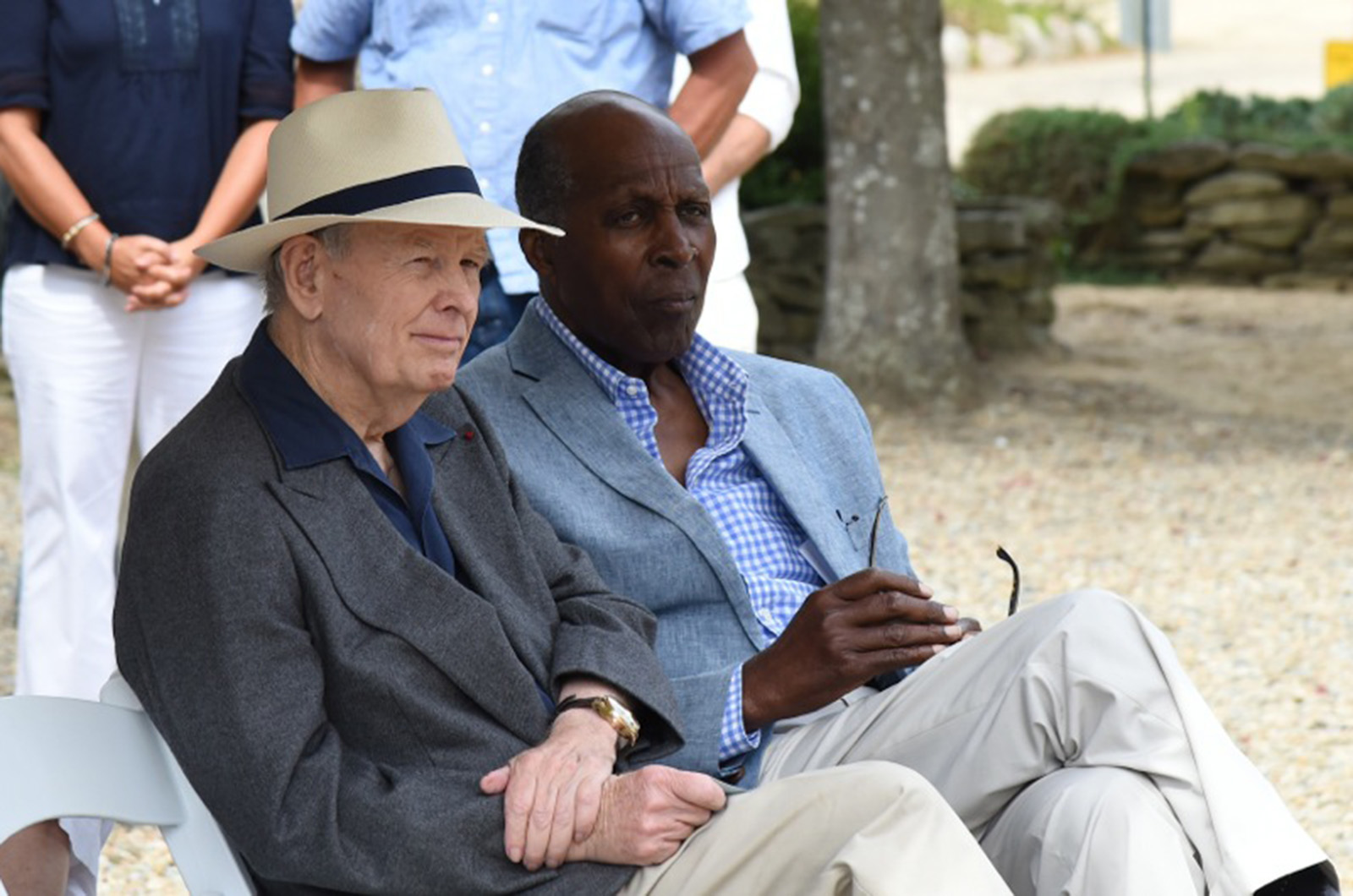 On the Vineyard he was good friends with Washington lawyer and civil rights activist, the late Vernon Jordan. In 2016, Mr. Day endowed a science wing at the Martha's Vineyard Public Charter School with a $500,000 donation in Mr. Jordan's name.
"I thought it would be nice to name it after Vernon, who has contributed so much to everybody in his life," Mr. Day said at the event. "I'm glad to be involved in Martha's Vineyard and I love Vernon, so this all works out perfectly. I'm a happy camper."
In return, Mr. Jordan thanked his friend for honoring him.
"I'm 81 years old and I have 80 honorary degrees from some of the best schools in this country, but this [science center] named for me thanks to my friend Robert Day means as much to me as any one of those honorary degrees, or all of them combined," Mr. Jordan said. "It means that much to me."
Mr. Day is survived by his children Joe and his wife Ambassador Nina Hachigian (ret); DiDi and Jon; his grandchildren Taj, Sosi, Avo and Ziggy; his wife Marlyn Day; and his brother Matt Day and his family. He was predeceased by his brothers Lawrence and T.J. and sister Tammis.