As war rages in Gaza and Israel following last week's Hamas attack, Islanders of many faiths joined the Martha's Vineyard Hebrew Center congregation in prayer and song Friday evening.
"I hope we can come together in our hearts tonight — not around opinions, but about the values that we share: compassion, love, moral caring and connection," Rabbi Caryn Broitman told the hushed and attentive crowd, which included clergy members from numerous Island churches who brought their congregations' greetings to the Vineyard Haven synagogue.
"We ask God's grace and peace be with you, with Israel and all of the land," said Rev. Leo Christian of First Baptist Church in Vineyard Haven, one of more than half a dozen ministers who spoke as the service began.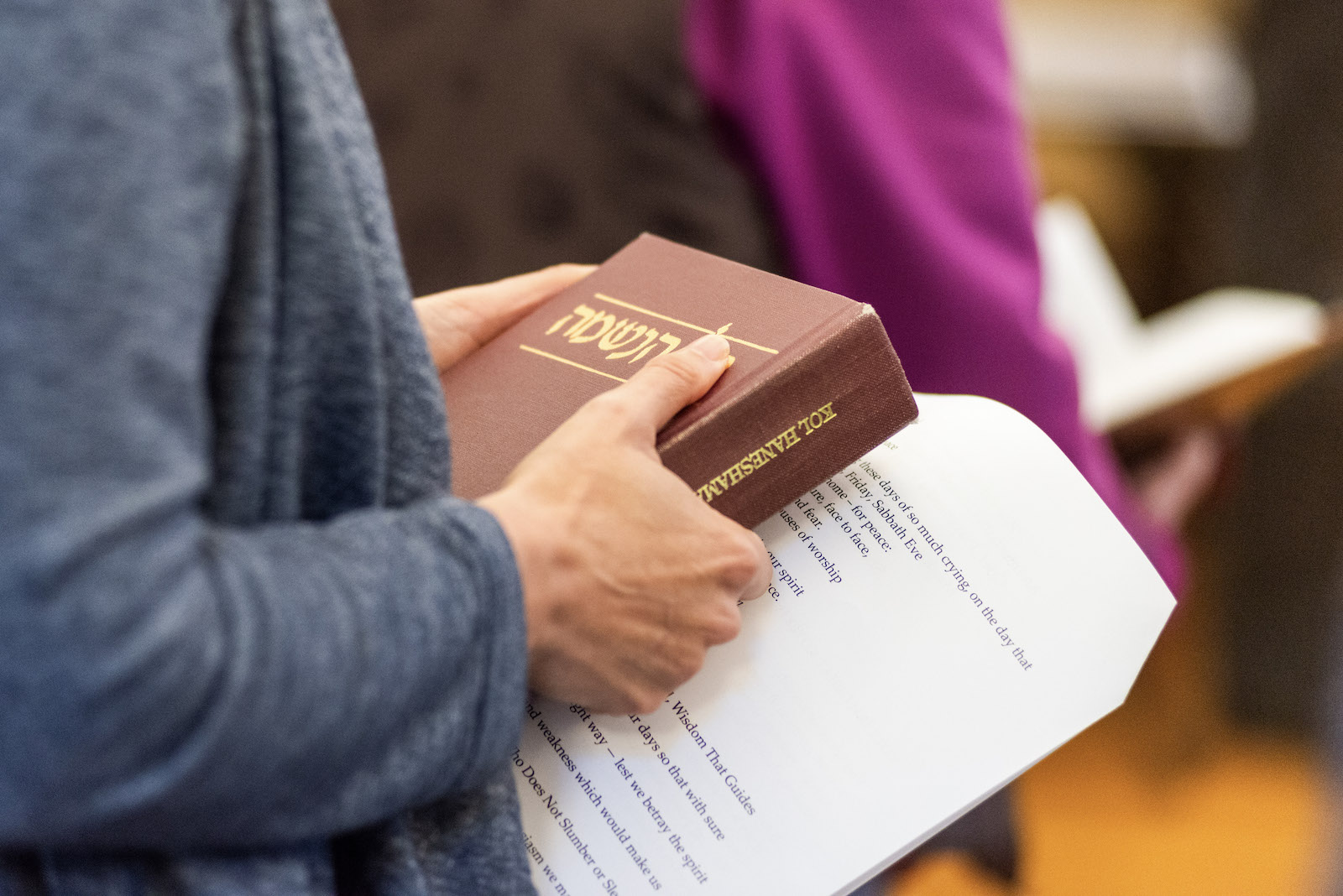 "It means so much to us that you're here," Rabbi Broitman told the visitors.
This was a very different Sabbath (Shabbat) from the week before, said the rabbi, who appeared to fight tears more than once as she spoke.
"We're really shaken," she said.
"On Friday night [Oct. 6] we were singing and dancing here at the synagogue, and on Saturday morning we woke to the news of atrocities that we really didn't even know the smallest part of, that unfolded over the week," Rabbi Broitman said.
The violence, hostage-taking and desperate uncertainty suffered by those in Israel are felt deeply in the Vineyard's Jewish community, whose members have ties to people in danger.
"Some of us greet each other, and we start to cry," Rabbi Broitman said.
But Friday's service also emphasized compassion for the war's innocent victims on the Gaza side, and the fundamental humanity shared by all people.
"We are afraid. Israelis are afraid. And we're not the only ones who are afraid. I remember after 9/11, how many Muslims in America were targeted, and Palestinians are afraid, too," Rabbi Broitman said.
"My solidarity extends to all innocent civilians in the land who had no part in this terror and just want to live in peace, and are also suffering," she said.
"We can have room in our hearts for all. There's no limit to compassion," Rabbi Broitman said.
Reverend Stephen Harding, of Grace Episcopal Church in Vineyard Haven, expressed similar thoughts in a prayer from the lectern.
"At times like this, it's hard to continue to believe in our shared humanity, but that's why tonight is so important, that we don't forget," Rev. Harding said.
Rabbi Brian Walt of West Tisbury urged hopeful action, telling the congregation that there are many ways to uphold love and compassion in a world of violence, inequality and planet-endangering greed.
"For some of us, that will be caring for loved ones who are in danger in Israel or who are in recovery from a week of great trauma. For some of us, it will be using our resources right here on the Island to create more love, more compassion, right here where we are," he said.
"For some of us it may even be having compassion for the people of Gaza, who are now facing the consequences of the acts of some of their fellow people from their … overpopulated and under-resourced strip of land, where tonight one million people are being asked to leave their homes," Rabbi Walt said.
"We are called … to make love and compassion and justice and peace not available to some, but available to all, to make the abundant resources of this planet available to all and to ensure that this planet survives for our children and grandchildren," Rabbi Walt said.
A vigil for Israel will also be held on Monday, Oct. 16, from 7:30 p.m. to 8:30 p.m. at Chabad on the Vineyard in Vineyard Haven.
State Sen. Julian Cyr, Jewish activist Betsy Sheerr, Tisbury town administrator John Grande, Rabbi Tzvi Alperowitz of Chabad, and Rabbi Broitman are all scheduled to make remarks.