Richard William (Buzz) Blankenship died in his sleep at home on Sept. 7 at the age of 70. After a life well lived, he will be missed by many, far and wide.
Buzz was born on the Island on July 11, 1945, to Grace Blankenship. He grew up in Oak Bluffs with his sister Terry and was raised by his grandmother Tessie, on Monroe avenue, just behind deBettencourt's garage. He also spent time and lived with his Uncle Dick and his wife Betty on Plymouth Park, as well as his Aunt Ruth and her husband Bob on New York avenue.
Buzz attended the Oak Bluffs School and was in the first graduating class of the new Martha's Vineyard Regional High School in 1963. He then enrolled in the State Police Academy, wanting to follow in the footsteps of his Uncle Dick, whom he admired and respected. While enrolled he stayed in Medford with his good friend Buster Giordano and his family. While he excelled at the academy, Buzz found he didn't have the stomach for all the grisly realities of the job.
He then went to work for New England Telephone, training briefly on the Cape before returning to his beloved Island to work as a lineman. Being a lineman had its perks, like having access to bucket trucks, and Buzz took advantage of this, helping to put up osprey nests for Felix Neck Wildlife Sanctuary, then with Gus BenDavid at the helm. Many of these poles are still in use today by nesting osprey.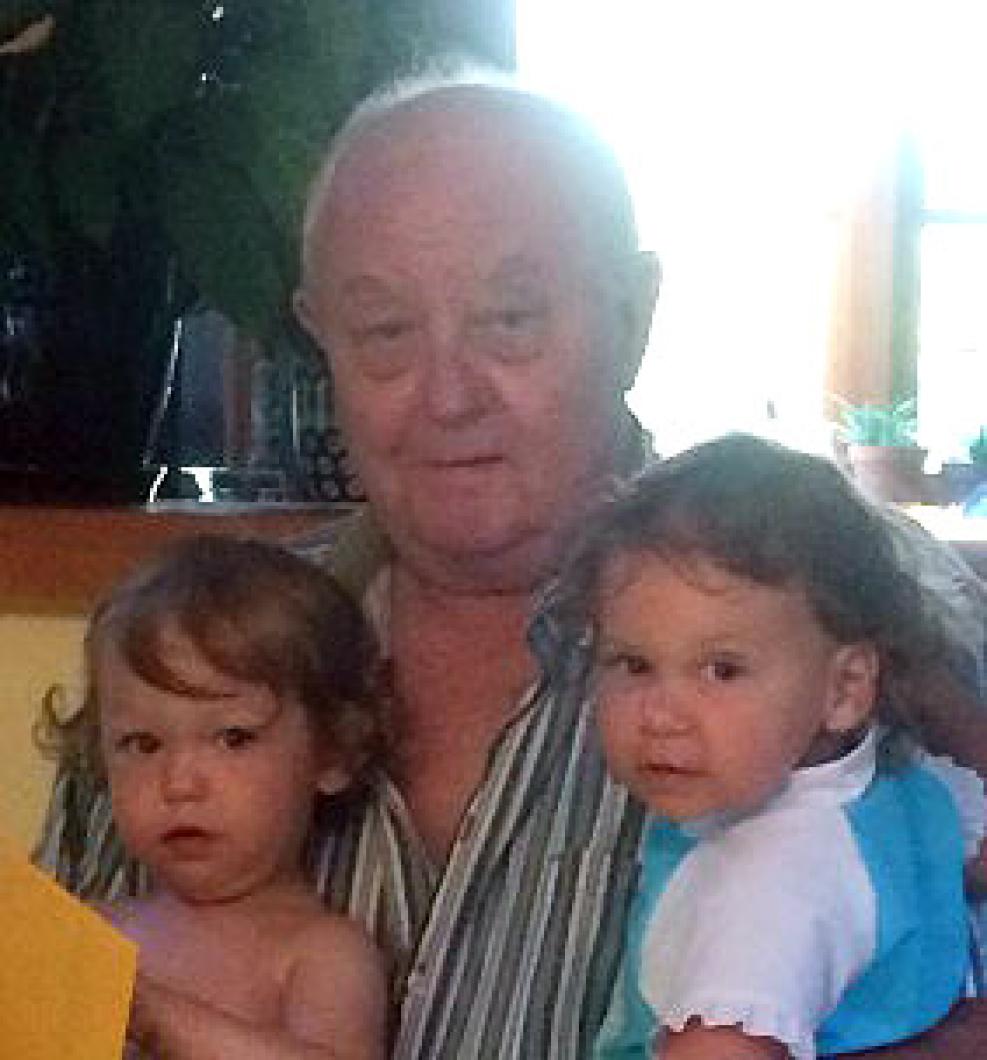 In 1973 Buzz married the love of his life, Nancy Brooker, and with her daughter Meredith, they started a family. In 1975 they welcomed another daughter, Beth. Buzz was an attentive father, teaching the girls how to ride bikes, swim, and clam, and all about Island history. He drove Beth to early-morning skating lessons, and videotaped every performance and competition. These years were filled with friends, softball games, barbecues and family. Buzz was an avid hunter/gatherer and lover of nature, with the exception of skunks.
Known for his quick wit and sense of humor, Buzz loved to stump friends and family with trivia questions. There seemed to be no end to the information he was able to retain; he and Nancy would do crossword puzzles every evening.
Buzz left New England Telephone to strike out on his own in business, and went back to school, becoming a certified, bonded locksmith. As a lifelong tinkerer and Yankee who would rather repair than replace anything, he was a natural. His business grew, and with it the number of customers, friends, and acquaintances. He was always available to those in need of his services.
He loved this Island and knew it like the back of his hand. He delighted in showing others "the back way." He and Nancy did enjoy travel together, visiting their girls in New Mexico and Florida, or taking cruises.
In 2003, when he lost Nancy, his life changed, but time healed as it does, and in 2007, when Beth married Mo O'Connor, he was happy. In 2012 with the addition of his granddaughter Mabel, he was delighted, and in 2013 with the additions of his grandsons Luke and Cooper, his delight tripled.
His last few years were happy ones for the most part, enjoying family and friends. He could often be found at Mocha Mott's visiting Meredith and the crew, offering assistance and banter. He was extremely proud of his girls for their accomplishments in life, and supportive during failures.
Having recovered from back surgery this past June, Buzz was doing well and enjoying life. He attended Meredith's wedding to Damon Aldrich in August, and the entire family attended the Ag Fair together this year. The smile on his face watching his grandchildren ride the merry-go-round was priceless.
He is survived by his daughter Meredith and son in law Damon Aldrich, and his daughter Beth and son in law Mo O'Connor, and their children Mabel, Luke and Cooper O'Conner, as well as many, many friends.
In lieu of flowers, donations may be made to help the Island community he loved so much. The family suggest the Animal Shelter of Martha's Vineyard, Felix Neck Wildlife Sanctuary, Island Affordable Housing, Hospice of Martha's Vineyard, or the Martha's Vineyard Rod and Gun Club.
Instead of mourning his passing, a celebration of his life will be held in June 2016. Information about the event will be available at a later date. Hope to see you there!