Willy Mason on drums? I have never seen that before. The headliner of Vineyard musicians who fills houses across our nation and in Europe played back-up all night. But Willy was appropriately humble in this company — a gathering of the best of the best of Island musicians. Rob Myers, aka Jellybone Rivers had invited Nina Violet (viola), Brad Tucker (standup bass), Marciana Jones (ukelele), Michelle Jones (electric guitar), Adam Lipsky (piano), Charlie Esposito (clarinet), Slim Bob Berosh (electric guitar) and Elisha Wiesner (electric guitar).
The event was a potluck and it resembled the Chilmark Jam in its familiarity — in the original sense of the word. At 8 p.m. when I arrived, a gaggle of young children romped around the stage. By 8:30, when the music began with some solo songs by Jellybone, they were mostly gone — and when the band took to the stage it was a packed and appreciative crowd of adults. Dan Waters was there from West Tisbury along with artists Kara Taylor and Traeger Di Pietro from Vineyard Haven, Michael Hunter, owner of the Oak Bluffs PikNik Gallery across the street, and maybe 60 more people from every Island town. Don Muckerheide's Pit Stop is rapidly becoming the center of a Vineyard music revival.
The music? It was a medley of songs, both originals by Jellybone and covers of old favorites. The atmosphere? It could have been a club in downtown San Francisco, Austin or New York or it could have been the Mooncusser or the Unicorn or Wintertide Coffee House — early Island music venues from the sixties and seventies. But it wasn't — it was here and it was now and it was awesome. Toward the end of the evening the chairs were cleared away for dancing and the band began to jam with each musician taking the lead, improvising, riffing, then tossing it to another and on and on — and we all hoped it never would end.
The Pit Stop is one of those magic places that is patinaed with multiple previous uses — a garage, art consignment shop, recording studio, jazz joint. There is an authentic down-home feel to it because of its history — something you could not make up even if you brought in the best decorators. It is Vineyard style.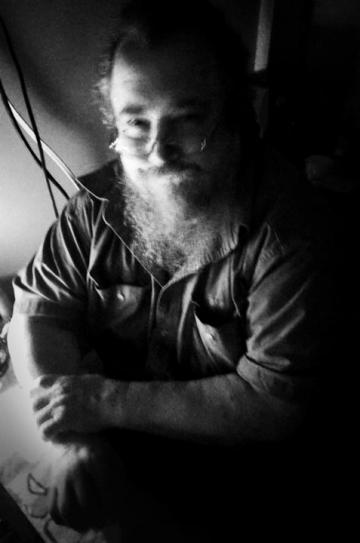 "This is a place for the kids to get together and be creative," said owner Don Muckerheide. "They're doing all the hard work of organizing the events. I just stand by and watch." Don is being humble. He is the Pit Stop's impresario, even if always in the background.
Already there have been about a half dozen successful musical gatherings here and it looks as if the fun is just beginning. Next up on Saturday, Jan. 14, Todd Follansbee is organizing what he calls "an old-fashioned West Tisbury musicale, a good jam to warm up the winter nights." It will be a decidedly informal event — "all Island musicians are welcome," Todd said. So far, he's signed up three Mayhews — Deb, Katie and Jack — along with Mark Mazer, Peter Huntington, Liz Bradley, Tom Hodgson, Nancy Jephcote, Tristan Israel, Michael West, Dan Waters and maybe Paul and Brian of the Flying Elbows.
See you there.