When Charles McGrath wrote about the annual Island Cup game between the Martha's Vineyard and Nantucket football teams for the New Yorker in 1984, he likened it to a fierce sibling rivalry. What mainland team could hope to drum up a rivalry as poignant with either of the Island squads? For all that the Vineyarders can't stand about the Whalers, they also know that the only football team in the entire country that could possibly understand what it means to be an Islander is that of their brother-in-isolation, Nantucket.
It's this principle that lies at the root of James Sullivan's Island Cup: Two Teams, Twelve Miles of Ocean and Fifty Years of Football History. In his chronicle of the 50-year-old rivalry game, there is no shortage of on-field action or stories of players who've taken the field for the Vineyarders and the Whalers. But the lens of football offers an entirely different story: a way of looking at Island life itself. The football programs and the athletes who populate their rosters are shaped by their environment.
"A couple of people . . . have said it's almost more about the Islands than about the football program," Mr. Sullivan said in a recent telephone conversation. "The story was intriguing exactly because of that."
If this sounds not unlike the role Odessa, Texas, plays in Buzz Bissinger's Friday Night Lights, it's not too surprising. Mr. Bissinger, who grew up summering on Nantucket, "literally told me he was considering writing about [coach] Vito [Capizzo] and the Nantucket program before he moved to Texas football," Mr. Sullivan said.
So when Mr. Sullivan, who is also a correspondent for the Boston Globe, covered the Island Cup for the Globe in 2010 — or rather, the absence of the Cup (in 2009 there was no rivalry game) — he saw the same thing Mr. Bissinger had: a good story. There was more to tell than could fit in one article, and he wanted to learn more.
"It was really clear just from reporting that one story that people who live on both of the Islands year-round were pretty distressed [about the cancellation of the 2009 game]," Mr. Sullivan said. "The rivalry was . . . quickly reinstated, so I kind of lucked into this situation. It was a very neat story to see how the two teams fared that year."
During the 2010 season, the Vineyard, helmed by senior quarterback Randall Jette (currently playing for the University of Masachusetts at Amherst), was on the upswing and had been for quite some time — its occasionally woeful program had been revitalized with the arrival of current coach Donald Herman in 1988. Nantucket was in the throes of recovering from a downward spiral, a twist in the gut for a program that had once been a perennial contender in the postseason and had, under Vito Capizzo — who coached there for 45 years — won numerous state Super Bowls. (The Vineyard, it should be noted, has also had its fair share of Super Bowl appearances — 8 — and wins — 5.
The parallels between the two coaches — both washashores, both full of personality ("total characters," Mr. Sullivan said), both charged with building a program in spite of the small student population and built-in Island obstacles, and both succeeding — "are amazing to me," Mr. Sullivan said. Because of the length of their respective tenures with the football teams, Mr. Herman and Mr. Capizzo's stories are the most prominent in a book overflowing with family histories and anecdotes (John Aloisi, a Whaler quarterback who became head coach during the 2009 and 2010 seasons, also steps to the forefront). There are no brief mentions in the book, which is both a treat for Vineyarders who will recognize many of the histories, and a bit overwhelming at times.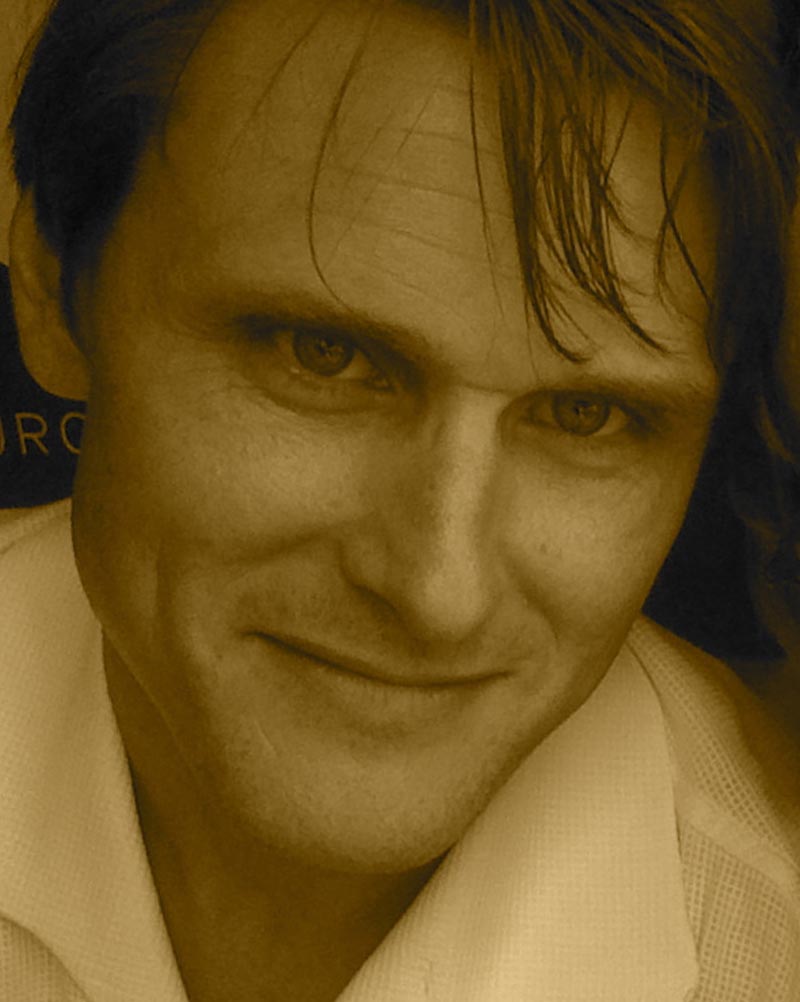 Island Cup is Mr. Sullivan's fourth book, but it is the first one that deals with a "living, breathing event," as he put it. His first, Jeans, featured an inanimate object as its main subject, while his second and third, The Hardest Working Man and Seven Dirty Words, focused on just one main character — James Brown and George Carlin, respectively, and detailed their impact on American culture. In both cases, the men in question died before they could be interviewed ("I was actually setting up an interview with [Mr. Brown] the day he died," Mr. Sullivan remembered). Island Cup, with its multiple characters and focus on sports, seems a departure, but Mr. Sullivan describes himself as more of a generalist when it comes to preferred subjects.
"When I started writing books I always wanted to write on a variety of subjects that appealed to me and hopefully to a lot of readers," he said.
Reporting the book was "a joy," Mr. Sullivan said. "It was just so much fun to meet so many friendly people, the coaches in particular."
He described the process as "a game of telephone." Everybody, it seemed, wanted to fill him in on the rivalry, he said. "It means so much to people on both Islands."
Mr. Sullivan estimated that he watched more than half of both teams' games during the 2010 season, planning around the ferry schedules and trying to decide if he could make a Saturday Nantucket game if the Vineyard was playing on the mainland Friday. The post-season was spent poring over newspaper and magazine articles.
And what of the centerpiece matchup, the 2010 Island Cup game?
"Both coaches kept teasing me: 'You're going to be as nervous as we are going into this game,'" Mr. Sullivan said. "It was true, and it was very exciting to see how competitive of a game it was . . . it sort of confirmed the idea for me that . . . this year does matter, this rivalry does matter."
He concluded: "I've watched a lot of sports. [And] honestly, it was one of the most exciting sporting events I've ever seen."
Island Cup: Two Teams, Twelve Miles of Ocean and Fifty Years of Football History is available from Bloomsbury. $24, 292 pages.
James Sullivan signs copies of his book on Sunday, August 12, from 4 to 6 p.m. at the Bunch of Grapes Bookstore, 44 Main street, Vineyard Haven.