Even though folk musician Kevin Keady was singing, "You can't always get what you want" at the opening Winter Farmers' Market at the West Tisbury Agricultural Hall last Saturday, it would have been hard to agree with the lyrics. Everything from soap wrapped in alpaca fleece and wrinkle cream made from herbs and honey, to hot curried butternut squash and apple soup was available. Maybe you can really get what you want after all.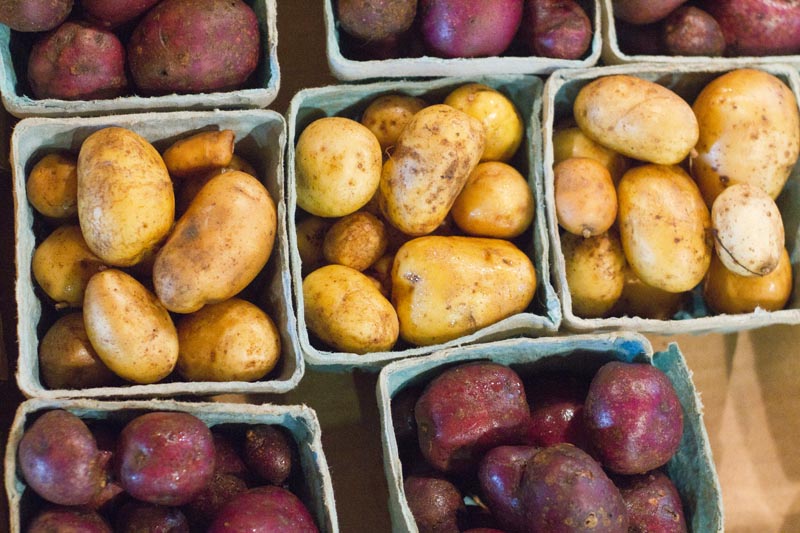 The success of the summer outdoor farmers' market led organizers Linda Alley and Rusty Gordon to extend the season a few years ago with six more markets happening every other Saturday through Dec. 29. This is the year-round Islanders dream — a warm fire, home-grown music, delicious food and browsing without the crush of summer all around you. And you get the sense that the vendors love the opportunity to slow down a bit and have a conversation with their customers.
Ms. Alley's New Lane Sundries and Mr. Gordon's Ghost Island Farm and Nip 'n' Tuck Farm stand are a part of the offerings. On Saturday Ms. Alley was selling a spicy Zinfandel chili jam that could go on everything from roast beef to a saltine — and if you are in a pinch, a little bit on your pinky just to taste will do the trick.
"It's one of the 10 top things to have on Martha's Vineyard," Ms. Alley said. "Get a small wheel of brie and cut it into pieces, put a little chili jam on top and wrap them up in puff pastry. Give it an egg wash and a little decoration and put it in the oven."
Mr. Gordon was selling his popular salad greens field mix along with beets, squash, kale and other fall vegetables. He's a vegetarian but his latest co-op venture brings the harvest of eggs and meats from Nip 'n' Tuck Farm together with his vegetables into a one-stop shop in West Tisbury.
"I started in 1989 trying to prove you can make it work as a farmer," he said. "The farmers' market brings people to our farm stand who may not have heard about it otherwise. The market is an important part of my business and [the winter market] is a way to extend the farmers' market.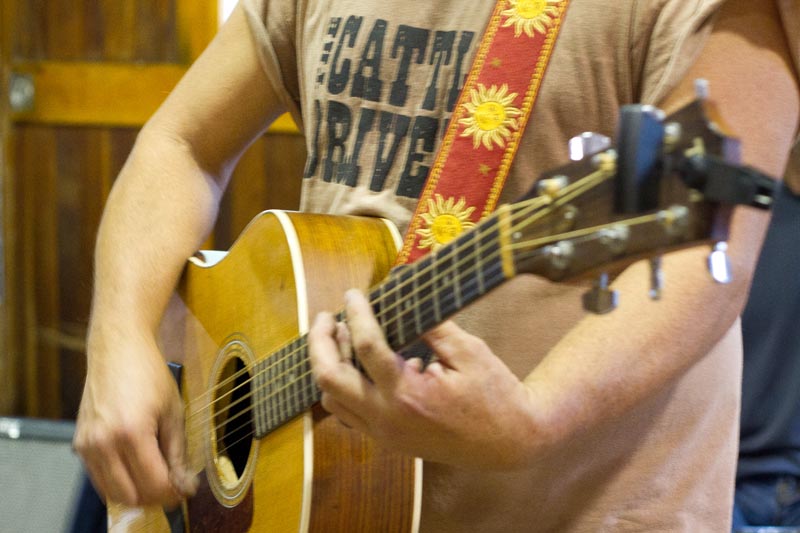 His vegetables are grown without pesticides or synthetic fertilizers.
Besides the obvious delicious and pretty nutritious staples of the market, there are some nice surprises that are not edible. At least not ordinarily.
Wendy Oliver's orchids took up a couple of tables. Frosty Hollow Orchids come in all shapes and sizes from a few feet tall to eight inches. They come variegated in deep pink and white and with a pale peach petal. When it comes to growing orchids, Ms. Oliver says it's pretty simple, and she should know — she's been doing it for 30 years.
She said her orchid growing stemmed from long winters on the Island.
"I used to buy cut flowers in the winter. But then I found a little white one at the flower market in Boston and I used to say I would never be happy until I had enough to fill my house. Well now I can fill my house with them."
Contrary to popular belief, she said orchids are easy to grow.
"You only have to water them about every two weeks. You can't beat a flower like this. Don't get me wrong, though, some of them can be stinkers."
Not far from the orchids but before the display of dried yarrow Louis Hall, the son of the owner of New Moon Magick and Enchanted Chocolates from Oak Bluffs, was manning the booth with a full array of chocolates, including samples. The chocolate sand bar and caramel sea turtles were popular. Mr. Hall, who said he had just gotten married the weekend before at the Old Whaling Church, likes to help his mom out when he can. He works as a science teacher at the Martha's Vineyard Public Charter School.
And if chocolate is a treat for the palate, the honeybee botanicals by Breezy Pines Farm offered a treat for the skin. Heather Thurber puts together honey and herb-based products from her husband's family farm in West Tisbury. "My husband grew up here and he's not moving," said Mrs. Thurber, who has been making soap for 17 years and has spent the last 10 years as an educational support professional at Martha's Vineyard Regional High School. Judging by her own nearly flawless skin, her products speak for themselves.
"I've been using rosewater and glycerin since I was about 11 years old," she said. "My grandmother taught me how to make soap. And I try to stay out of the sun. I know that sounds strange since I live on an Island, but I do." She also recommends the grapefruit face wash and her healing thyme elixir.
Of course market goers consider the winter market more than a shopping trip; it is a chance to catch up with neighbors and support the local merchants at a time when their business is slower.
Tracy Loucks still visits the Vineyard from his home in Connecticut in the off season. "I try to come up for long weekends and in the off season it's not so crowded. We can support the local growers and the food tastes better and it's better for you," he said.
The next Winter Farmers' Market is scheduled for Nov. 3 from 10 a.m. to 1 p.m. Click here for more photos from the first market of the season.