From charter members to recently diagnosed patients to caregivers, over 50 people attended the annual Martha's Vineyard Cancer Support Group celebration of survival and support on Sunday night. The potluck dinner was held at the Portuguese-American Club in Oak Bluffs.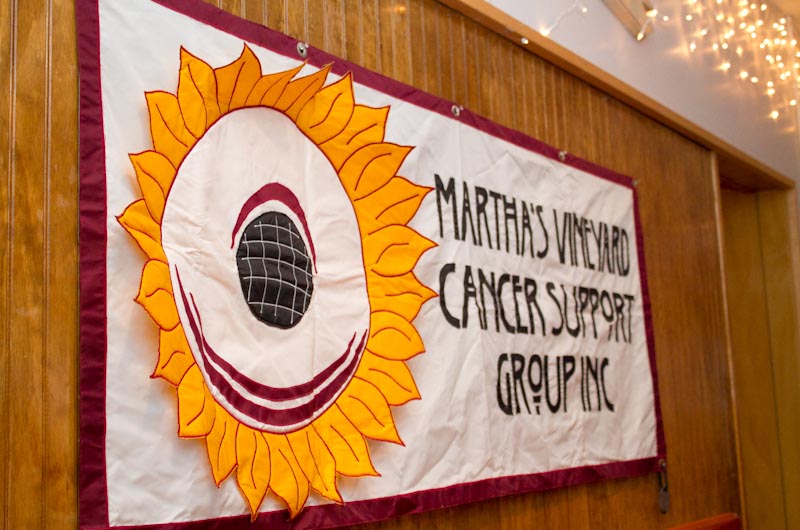 The Martha's Vineyard Cancer Support Group was founded 26 years ago as a haven not only for cancer patients, but their families and caregivers, too. In addition to providing an outlet for emotional support at its weekly meetings (held Wednesdays at noon at the Hebrew Center), the group offers financial assistance. This past year, the group gave away $58,000 to Island families, helping to pay for hospital costs, boat tickets to the mainland and other support systems.
"We help you through the bad times, that's what we're here for," board president Jane Carroll said as members of the group spoke about the impact MVCSG has on their lives.
"When the charter was signed and we all put our names on it, we had no idea of the growth and the generosity that would come," founding member Karen Achille said.
"We're all here because we've been touched by cancer — and we're still here," Mrs. Carroll said.