Sheldon Hackney had a wide reach, his friends and colleagues say. He was a historian and public intellectual who ended up working in high profile administrative positions, and a southerner who wound up living on an Island north of the Mason-Dixon line. He was a skilled tennis player, and a father, husband, mentor and friend.
A new book in honor of Mr. Hackney, who died in September at age 79, shows this reach. Dixie Redux: Essays in Honor of Sheldon Hackney features original essays from 18 contributors. It was co-edited by Orville Vernon Burton and Raymond Arsenault.
"We tried to locate people who had been close to Sheldon in various ways," Mr. Burton told the Gazette. Mr. Burton now teaches at Clemson University, and Mr. Hackney was his PhD advisor at Princeton.
Mr. Arsenault was Mr. Hackney's research assistant as an undergraduate at Princeton. Mr. Arsenault and his wife often babysat the Hackney children.
"He was my mentor and kind of my father figure and I owe my entire career to him," Mr. Arsenault said.
Mr. Burton and Mr. Arsenault, close friends with a shared mentor, talked for years about creating a book honoring Mr. Hackney.
"No one thought he was going anywhere so we thought we had all the time in the word," said Mr. Arsenault, now a professor at the University of South Florida, Saint Petersburg. But when Mr. Hackney was diagnosed with amyotrophic lateral sclerosis (ALS), or Lou Gehrig's disease, they worked quickly over the last year and a half to finish it.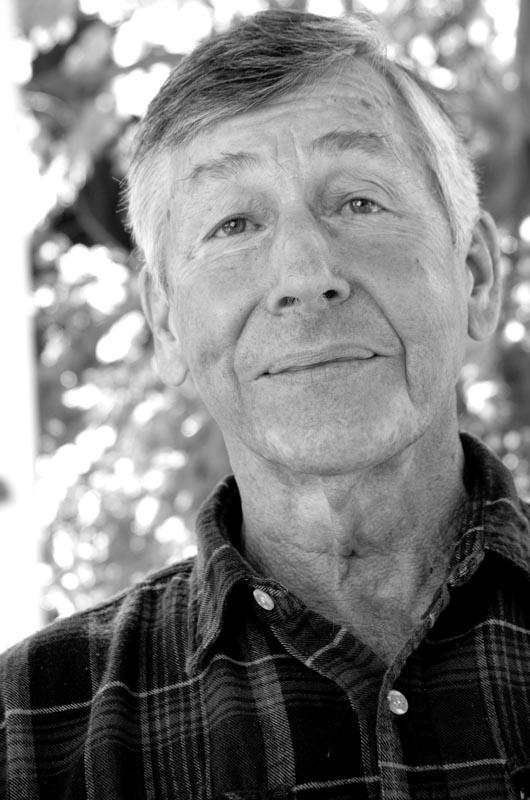 Dixie Redux is a festschrift — a book written as a tribute, usually by scholars to their mentor. In addition to Mr. Arsenault and Mr. Burton, contributors included colleagues, admirers and people who had worked with him.
Born in Birmingham, Ala., in 1933, Mr. Hackney served in the Navy and then studied at Vanderbilt University and Yale. He taught at Princeton, becoming provost of that university, and later served as president of the University of Pennsylvania and president of Tulane University. In 1993, he became chairman of the National Endowment of the Humanities, guiding that organization during a turbulent time.
"I think most people, because of his leading institutions, see him in that way," Mr. Burton said. "So we also wanted to show his intellectual ideas, and how he influenced others in terms of their ideas and writings of the American South."
Mr. Hackney "was foremost one of the great historians of the American South," he addeed.
"His life touched so many lives," Mr. Arsenault said. "It was quite a testament to him."
Many of the contributors "are among the most busy people in all of academic life, like Drew Faust, the president of Harvard and people like that, a couple of Pulitzer Prize-winning historians, and almost to a person they just dropped everything, dropped what they were doing, to write these pieces for the book because they thought so much of him and loved and admired him," Mr. Arsenault said.
"You can see it in the essays," he added. "It kind of reminded us, some of the things we do best, we learned from him."
On September 11 of last year, Patricia Sullivan, a University of South Carolina professor and contributor to the book, brought Mr. Hackney an image of the book cover so he could see it. He died the next day. Ms. Sullivan met Mr. Hackney through his mother in law, and the Hackneys introduced her to the Vineyard, where she now has a home.
The book "really reflects Sheldon's broad reach," she said. "He was deeply rooted in the south in all its complexity. He really reflects the best of the south."
Ms. Sullivan marveled at the speed with which the book came together. "I think that, too, just demonstrates how people feel about him. It's such a tribute in so many ways," she said. "I think it's something that will live on for a long time and draw people to Sheldon's work."
Throughout his career, Mr. Hackney returned to the classroom and was engaged with scholarship, Ms. Sullivan said. During his last years, he was at work on a biography of his own mentor, southern historian C. Vann Woodward. Dixie Redux includes an essay by Mr. Hackney about Mr. Woodward.
"There always was that continuity," Ms. Sullivan said. "He ended up where he started."
Ms. Sullivan and Mr. Hackney's grandson, Declan McBride, are working on finishing the biography.
Beyond the words on the page, the book is the product of personal connections and friendships. Mr. Hackney and his wife Lucy had three children: Virginia, Fain and Elizabeth.
"It is very difficult to speak about Sheldon, who was so influential and important to me," Mr. Burton said. "I get a little emotional when I think about what he meant to me. I don't think I would be a historian if not for Sheldon Hackney."
Mr. Arsenault remembered Mr. Hackney's "beautiful soft southern accent."
"He just had a rare gift of being eminently likable, but he had backbone," Mr. Arsenault said. "You wanted him in charge of the lifeboat . . . he had it all."
Part of Mr. Hackney's success, he said, was his "companionate partnership and marriage with Lucy. She's every bit as extraordinary as he is . . . he would have been the first to say that."
In the coming months, there will be several memorials for Mr. Hackney, again reflecting his diverse reach. There will be a campus-wide memorial March 27 at the University of Pennsylvania, and another in Alabama this April. This summer, there will be a tribute to Mr. Hackney and Dixie Redux at the Chilmark author lecture series.
Last June, several of the book's contributors gathered on the Vineyard to tell Mr. Hackney about the book and present him with a poster of all the contributors. Mrs. Hackney thought it would boost his spirits, Mr. Arsenault said, "and he was just so pleased."
"He always had that remarkable ability to always have the right word on the tip of his tongue," Mr. Arsenault said. "He was just so eloquent and gracious and never more so than when we saw him that last time."
Though Mr. Hackney didn't have time to prepare remarks, Mr. Arsenault said he gave a short impromptu speech "about how he'd been looking for his south all of his life, the new south that would be something to be proud of."
"He talked about how he grew up in Alabama and then he was in southern Pennsylvania and southern Louisiana, and he ended it with saying that finally on Martha's Vineyard in southern Massachusetts he found the place that he loved the most, and it was just so touching. There wasn't a dry eye in the place."