Construction on the new Edgartown library is facing delays following the discovery of a high water table at the site next to the elementary school.
Crews are working to remove water encountered at the site more than one month ago during the excavation of an elevator pit. Previous explorations into the ground had not shown the true height of the water table, project manager Richard W. Pomroy told a meeting of the library building committee last week.
The project, estimated to cost about $11 million, broke ground in March. The original completion date was tentatively set for June 2015. But in recent weeks, parts of the project have been temporarily derailed by the dewatering process.
"It's been a very quiet construction site," said library committee member Richard Knight, who expressed concerns that the project was behind schedule.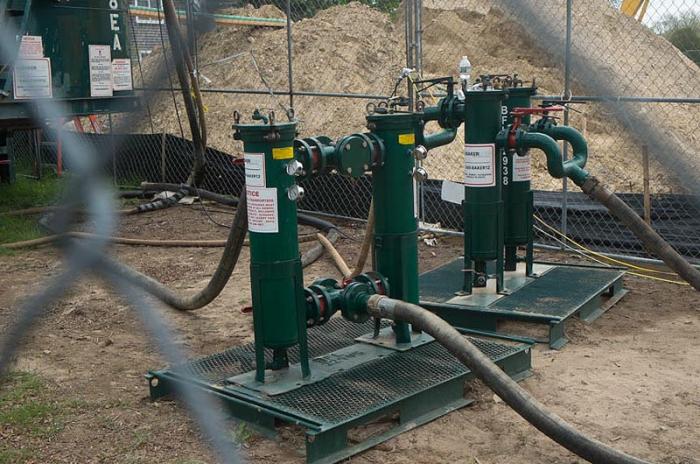 Mr. Pomroy said that actually a substantial amount of work had continued below the surface and at the rear parking lot. He said he did not know whether the project would be over budget as a result of the dewatering process.
"Until I see what types of costs we are dealing with the dewatering, I have no idea, I wouldn't want to guess at this point where we would be," Mr. Pomroy said. "The amount of time that has gone into the dewatering has been extensive."
He estimated that the water removal process would take two or three more weeks.
An environmental consultant determined last week that groundwater table levels do not fluctuate much in the area, and are expected to remain at a depth of 15 to 16 feet below ground level year round, which is about four feet below the basement floor of the proposed library.
Douglas E. Cooper, the consultant who said he would offer his services free of charge, said damp-proofing measures would provide sufficient protection from the water in that part of the building.
The elevator pit has been waterproofed, Mr. Pomroy said.
"I am hopeful that in the next few weeks things will start to clear up and we can focus on moving forward," Mr. Pomroy said.