Martha's Vineyard is practically overflowing with wildlife and vegetation. To highlight this, a group of local farmers, fishermen and food-lovers have created an experience that doesn't just talk about the wonders of local food, it showcases how it is produced, cooked and eaten.
"I saw a need and a niche for this event," said Nevette Previd, who created the event she calls Farm. Field. Sea. "There were farmers that were willing and able to share their knowledge of the soil and sea. Restaurants and chefs were excited about food that's grown and caught on the Vineyard."
Ms. Previd saw the event as an opportunity for Islanders and tourists to come together with farmers and chefs to learn about and explore the local food environment.
The Farm. Field. Sea. experiences are called "adventures," according to Ms. Previd. This is a fitting description, as participants will follow their food from the moment it is caught or gathered until it's ready for eating.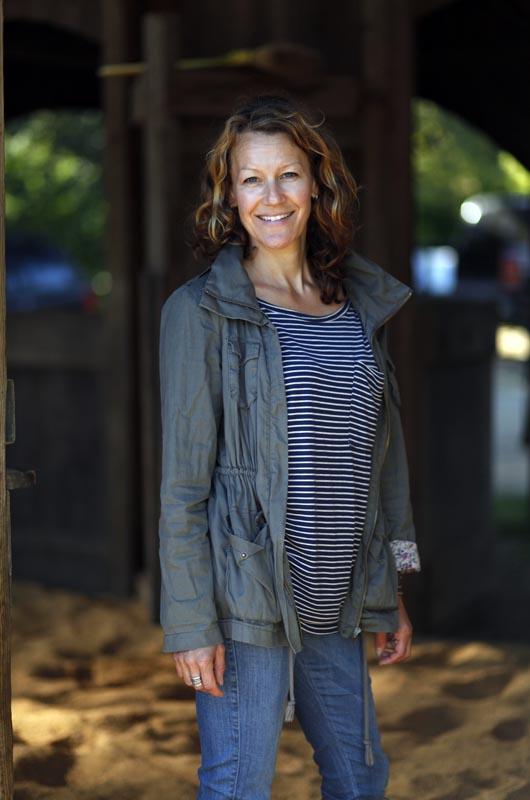 "We're taking people directly to the farm. They'll touch and experience the food that they'll eventually cook and eat," she said.
Farm. Field. Sea. adventures are day-long or two-day-long immersion explorations. Participants can choose between June 14, August 2 or October 25 and 26. Each adventure is different.
The collaborators for June's event are North Tabor Farm, Menemsha Fish House, Honeysuckle Oyster Farm, MV Shellfish Group, the Beach Plum Inn and chef and farmer Chris Fischer.
"Each [collaborator] has a particular knowledge and ethos about the food they serve," said Ms. Previd. "That's the joy of the Farm. Field. Sea. experience."
The adventure on June 14 will begin at North Tabor Farm, where participants will meet with collaborators over breakfast and embark on the day's journey. They will then travel to Menemsha and finally to the Beach Plum Inn, where they will cook alongside chef Chris Fischer preparing their dinner.
"It's a little bit of magic on your plate," said Ms. Previd.
The August adventure features a more down-Island experience. Collaborators include Morning Glory Farm, MV Shellfish Group and Honeysuckle Oyster Farm.
"October's experience is even more immersive," said Ms. Previd. Participants will explore both farm and sea over two days, again working with Chris Fischer at the Beach Plum Inn.
The culmination of the day's work is a feast at Beach Plum Inn or at Noepe Center for Literary Arts. These casual dinners are open to the public.
Proceeds from Farm. Field. Sea. will support Island non-profit organizations. The June and October events will benefit Island Grown Schools, while the August event benefits the Noepe Center.
A goal of the Farm. Field. Sea. collaborators is imparting an understanding of exactly how food gets to the plate. They also hope to encourage and teach strategies for producing healthy and sustainable food.
"We live in a unique gastronomical place," said Ms. Previd. She hopes that Farm. Field. Sea. will inspire efforts to inform both locals and tourists about the Vineyard's idiosyncratic ecosystem. "People don't realize our Island is a fragile, fragile place," she said.
"I would guess that 80 per cent of people living here and 100 per cent of people who live off-Island don't know what we do here to sustain our waters — replenishing oysters, cleaning ponds and making sure our waters are able to support business," said Ms. Previd.
She is optimistic about the future of Farm. Field. Sea. "I want to offer this experience to families or bigger groups of people someday. I'd like to keep expanding," she said.
Farm. Field. Sea. adventures are limited to the first 26 people and require reservations. Dinners are open to the public but have a 100-person limit. Pricing is available at www.ffsmv.com. Contact Nevette Previd for information or questions at eat@ffsmv.com.