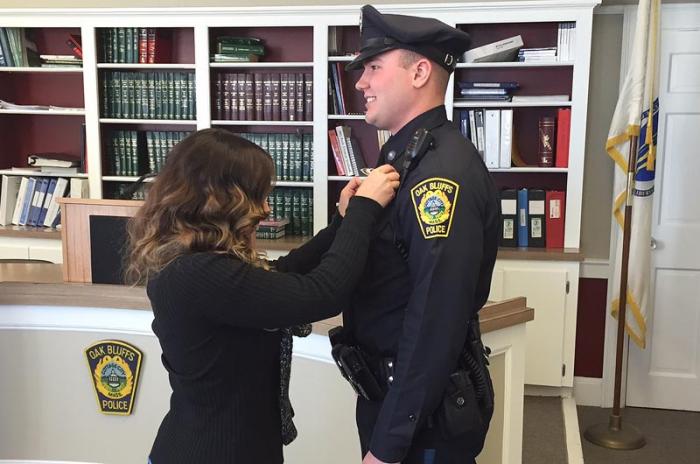 The Oak Bluffs police department welcomed a new member last week as police officer Timothy Millerick was sworn in March 18 at the police station.
According to a press release from the Oak Bluffs police department, Officer Millerick has been a special police officer with the department since 2012, and he graduated from the Plymouth Police Academy 59th R.O.C. in February 2015.
Officer Millerick was born and raised in Whitman, Mass. and graduated from the South Shore Vocational High School in 2007. According to the police department, Officer Millerick attended Utica College in Utica, N.Y., where he played four years of Division III college football.