The regional high school boys' varsity baseball team is having a great season. In fact, its best season ever. The Vineyarders have maintained a 4-2 record within the Eastern Athletic Conference with two remaining games to play against teams in their division. "We are still in a position to tie for first place in the league if we win our last two games," said head coach Gary Simmons this week.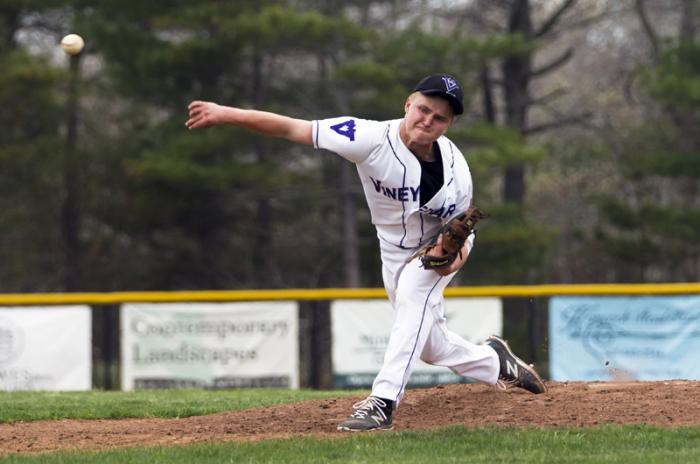 Coach Simmons has helmed the team for four straight years now, along with assistant coach Olsen Houghton and junior varsity coach David Smith. Together they make up a smooth operating coaching rig, which benefits the team. "Consistency with the coaching staff has been big. We have talented kids and good coaches coaching them," he said.
There was a big turnout for baseball this year, and the Vineyard's varsity roster is made up of four seniors, four juniors and five sophomores, who have held their own against teams with access to better training facilities.
"Despite the fact that we live somewhere where there are no training centers, we still do well," Coach Simmons said.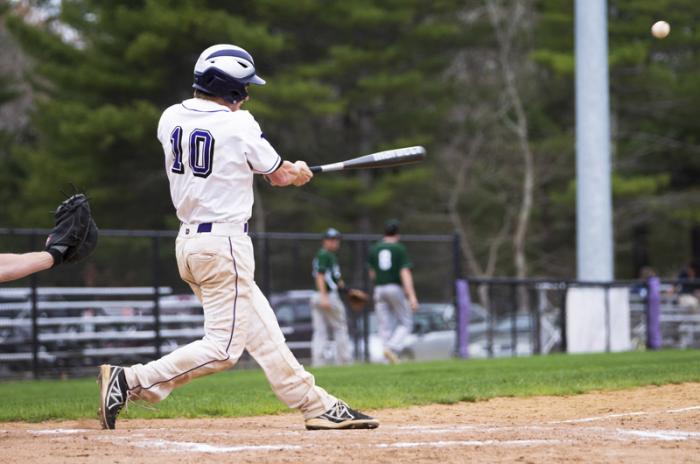 The Vineyard opened the season with four wins, but has since lost to Somerset and Dennis-Yarmouth, who they played on Monday.
"Defensively we made some mistakes that put us in a hole early on. Sometimes too we struggle scoring runs and yesterday was one of those games," Coach Simmons said. That isn't to say the coach wasn't proud of his team; they climbed back from a 14-2 deficit to score six runs for a final score of 14-8.
On Wednesday at 3:15 p.m. the Vineyard boys will face Coyle-Cassidy at home.
"If we win that, we will be one step closer to where we need to be," the coach said.