This year's Art Buchwald Possible Dreams auction, which benefits Martha's Vineyard Community Services, will be dedicated to the late author Norman Bridwell, the creator of Clifford the Big Red Dog and a longtime supporter of the annual auction.
"Norman Bridwell was completely open hearted in the way he supported Martha's Vineyard Community Services and so many other organizations on the Vineyard," Community Services donor relations manager Jan Hatchard said in a press release. "He was an amazing man who inspired us all with his kindness and generosity. We will always miss him but what he helped to build through his many years of support will keep him alive in our hearts always."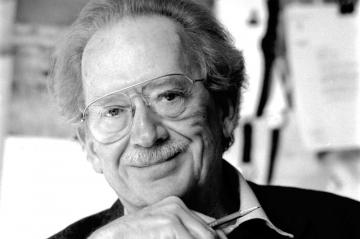 Mr. Bridwell died in December at age 86. He and his wife Norma came to the Vineyard in 1958 for their honeymoon, and bought a house in Edgartown in 1967, soon living on the Island year-round. The Bridwells were longtime supporters of Possible Dreams, including donating Clifford paintings and drawings and other auction items.
The 37th annual Possible Dreams will take place Sunday, July 26 at the Winnetu Oceanside Resort.
This year's auction will also feature the return of comedian Jimmy Tingle as auctioneer. Dreams up for the bidding will include a week for eight at a private home in Ireland and a trip to Nantucket with authors Geraldine Brooks and Tony Horwitz. There will also be raffle items, refreshments, craft beers and fine wines.
Last year's auction raised more than $462,000 for Martha's Vineyard Community Services, which serves more than 6,000 people each year. For more information about the auction or to purchase tickets, visit mvcommunityservices.com/possibledreams or call 508-693-7900, ext. 267.