William Waterway, the Vineyard poet, writer and environmentalist whose lifelong passion to promote clean water on the Island and around the world inspired him to change his name, died over the weekend at his Katama home in Edgartown. He was 66. The cause of death was not immediately known.
Formerly named William Marks, he had lived on the Vineyard since the 1970s and had pursued a number of careers. He worked as a water quality planner at the Martha's Vineyard Commission during the commission's early years and later founded his own environmental research firm. He founded the Martha's Vineyard Magazine, serving as publisher and editor before selling it to the Vineyard Gazette. He was actively involved in historic preservation for the Vineyard's lighthouses. In recent years he became interested in poetry, both writing verse himself and organizing poet groups on the Island. He was instrumental in creating the Martha's Vineyard Poet Laureate, an honorary post.
His varied life experiences included a 7,000-mile journey on horseback across the country soon after graduating from college.
"I had people tell me, there's no money in ecology," he told the Gazette in a 2010 interview. "But I knew I couldn't live with all the rules, restrictions, pretensions. I wanted to be free. For me to have the freedom to go where I wanted, when I wanted. To help the other life forms that I grew up with."
William Marks grew up in New Jersey on an organic farm. In 1971 he enrolled at Fairleigh Dickinson University on a lacrosse scholarship where he studied business management. But during his sophomore year, a chance encounter with a fish kill in a river changed the course of his life.
As recounted in the Gazette interview, he was riding his motorcycle to school on a spring day when he noticed dead fish in a river along the highway. Seized by curiosity, he stopped to investigate and traced the source of the kill to a highway project further down the road. The discovery later led to a full-blown investigation and prosecution of a paper company. And a young college student named William Marks was credited for bringing it all about.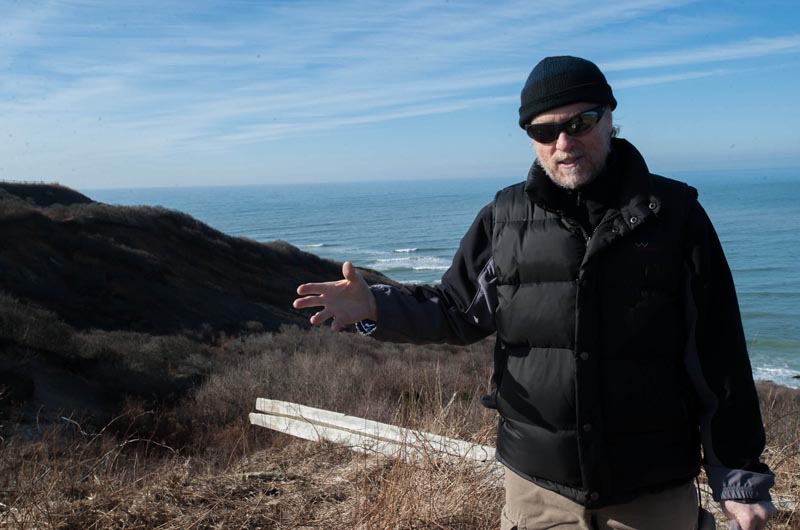 After college he worked for the city of Newark as an ecologist and environmental planner, a rare job in its day. But he soon found office work confining and quit, giving up all nearly all his possessions and flying to California to embark on a cross-country trip by horseback.
"The ride covered 7,000 miles, from California to Maine, passing through thick forests, vast deserts, bustling cities and quiet suburbs. The idea was to investigate the state of the nation's water resources at ground level, as well as focus public attention on the issue of clean water," the Gazette profile recounted.
In 1978 he moved to the Vineyard, living first in West Tisbury and then moving to Katama where he would make his home for the next three-plus decades. He was hired as a water quality planner for the MVC. Later, he went on to found the Vineyard Environmental Research Institute, among other things establishing the Island's first state-certified water testing laboratory.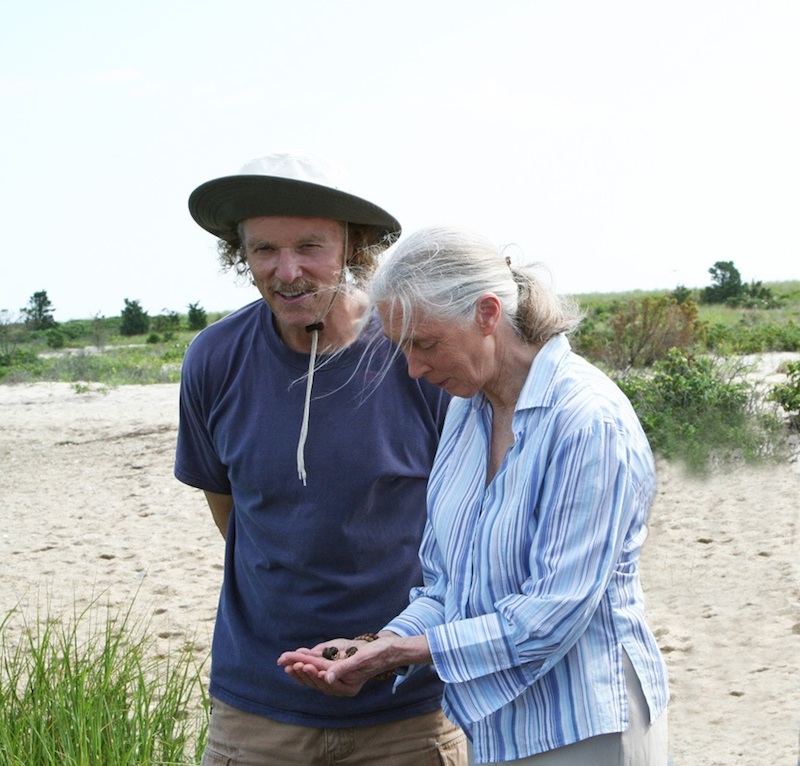 At the age of 34 he suffered a heart attack and went through another life and career change, liquidating his savings to found Martha's Vineyard Magazine and a sister magazine on Nantucket called Nantucket Journal. The cover story in the inaugural issue of the Vineyard magazine was a piece by CBS new anchor Walter Cronkite, a longtime Edgartown summer resident. The subject was naturally water.
Ongoing health issues caused Mr. Marks to sell the magazine. But his fascination with water continued unabated; he even legally changed his name to William Waterway. In 2001 he published the Holy Order of Water, an encyclopedic compilation of his life's work around water.
In 2010 he had an essay published in National Geographic about water. To celebrate the book, Mr. Waterway organized a two-day event on the Vineyard with film, music, readings and a panel discussion. Titled Life Is Water, it was a classic William Waterway affair — sprawling, intellectually vibrant, offbeat and undeniably important.
More recently, he wrote a book titled Gay Head Lighthouse: the First Light on Martha's Vineyard that chronicled the history of the Aquinnah beacon. Mr. Waterway had been active in saving the lighthouse as far back as the 1980s and was part of the committee that successfully orchestrated its move back from the eroding cliffs earlier this year.
"I never saw what I was doing as a mission," he told the Gazette in the 2010 interview. "I'm doing the thing that makes me feel alive, gives me purpose."