It was cold and blustery on Jan. 2, but that didn't deter Island birders from heading out into nature for the 56th annual Christmas Bird Count on the Vineyard. In all, 61 birders, comprised of 13 teams, fanned out across the Island to take stock of the bird population here as part of a larger survey done across the Americas. The birds, however, were a bit more flighty about the weather.
"It was a difficult day because it was blowing a lot and the birds were hunkered down," said Susan Whiting. "The best birding was in the afternoon."
The total as of now for the day is 120 species. Some of the highlights included a western kingbird and prairie warbler seen at Squibnocket, a snowy owl at Norton Point, a yellow-breasted chat spotted in Edgartown, Baltimore orioles at Aquinnah and Chilmark and multiple bald eagle sightings.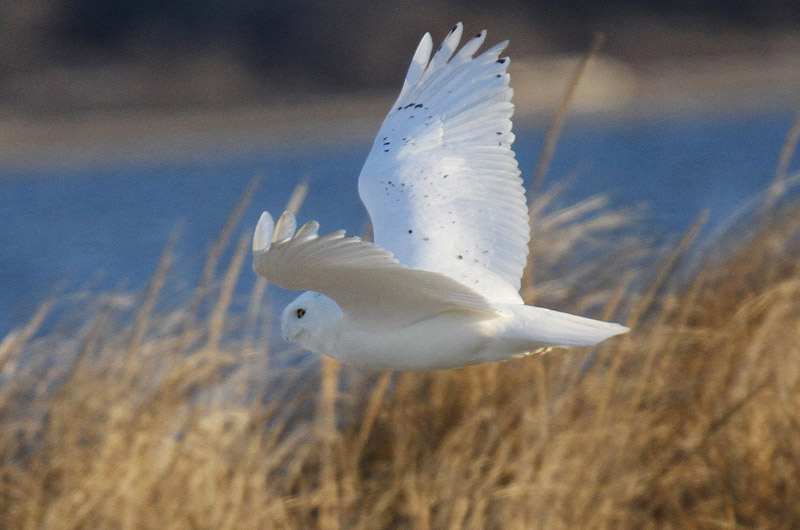 A rusty blackbird initially made the list but was later challenged and struck down, said Ms. Whiting. The official tally won't be ready for another week or so as other potential sightings, such as a snow bunting, still need to be verified.
"The guy who saw that is working today, pounding nails, so I have to find him and check on it," said Ms. Whiting.
Luanne Johnson of BiodiversityWorks has long captained the Chappy mainland team, (not to be confused with the Chappy beach team), but this year she also stepped into the role of head compiler. This meant organizing the teams at the beginning of the day, helping the off-Island volunteers get placed and then conducting the final tally held at the Mary P. Wakeman Center on Lambert's Cove.
"Penny Uhlendorf organized the meal," Ms. Johnson said. "Elio at Tisbury Grocer donated food and Chef Deon of the VFW cooked it."
Ms. Johnson also spent the day in the field and said the highlights for her team were an eastern phoebe and two yellow bellied sapsuckers spotted at Pimpneymouse Farm on Chappy.
And any highlights in her new role as compiler in chief?
"Nope. You just pull all the data together for that," Ms. Johnson said.
Official numbers will be released in the coming weeks. Stay tuned in the Bird News column for more on this year's Christmas Bird Count and how it compared to previous years.