The 155th annual Martha's Vineyard Agricultural Society Livestock Show and Fair is still about three months away, but West Tisbury resident Paul Karasik already has a blue-ribbon-winning chicken.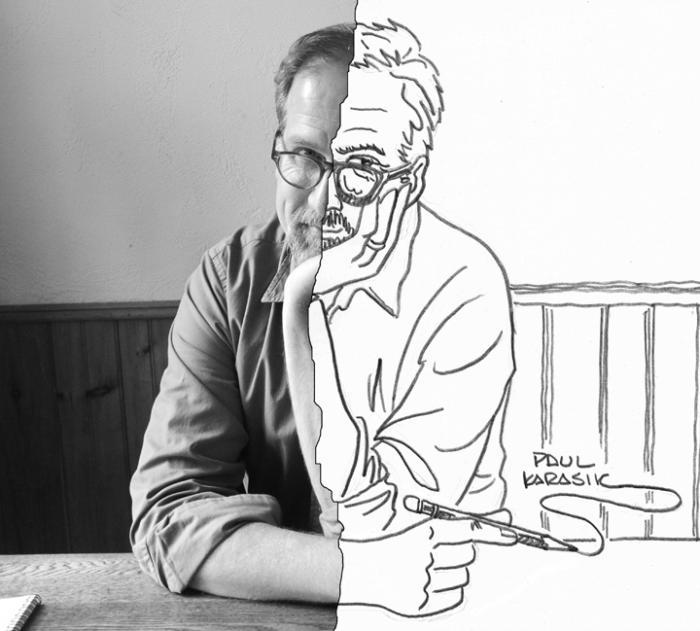 The cartoonist's depiction of a hen sitting on her nest and holding a prize-winning egg will grace the 2016 fair poster, which was revealed late last week.
The theme for this year's fair, appropriately, will be Sittin' Pretty. This year's fair will run from August 18 through August 21.
Mr. Karasik is an Eisner-award winning cartoonist whose work has appeared in The New Yorker many times. He is also the development director at the Martha's Vineyard Charter School.
For those keeping track, this is the second year in a row that fowl get the Agricultural Fair glory. Last year a mixed-media rooster by Connecticut artist Kathy Maghini was featured on the fair poster.