Like millions of people around the world, Linda Fairstein grew up reading Nancy Drew novels.
"Didn't we all want to do what she did," she said during a recent interview at her penthouse apartment overlooking the East River in New York city. "Didn't you want to find the secret in the old clock, the stolen locket, and whatever happened on Larkspur Lane?"
Many readers would answer yes. But not every child following the girl detective grew up to head the Sex Crimes Unit of the Manhattan District Attorney's office for more than two decades. Or become America's foremost legal authority on sexual assault. Nor did many readers author a long-running series of best-selling crime novels. Ms. Fairstein has accomplished all of these with a characteristic passion, openness and friendliness that imbues not just her writing but how she lives her life, which, for decades, has been split between New York city and a home overlooking Menemsha Pond.
On July 26, Dutton Press will publish Killer Look, the 18th book detailing crimes investigated and prosecuted by Fairstein's heroine, Manhattan assistant district attorney Alex Cooper. Then, just before the holiday season, Dial Books will introduce middle readers to a new series focusing on Devlin Quick, a determined, edgy, 12-year old sleuth whose mother fulfills the author's own ambition to be New York city's first female police commissioner.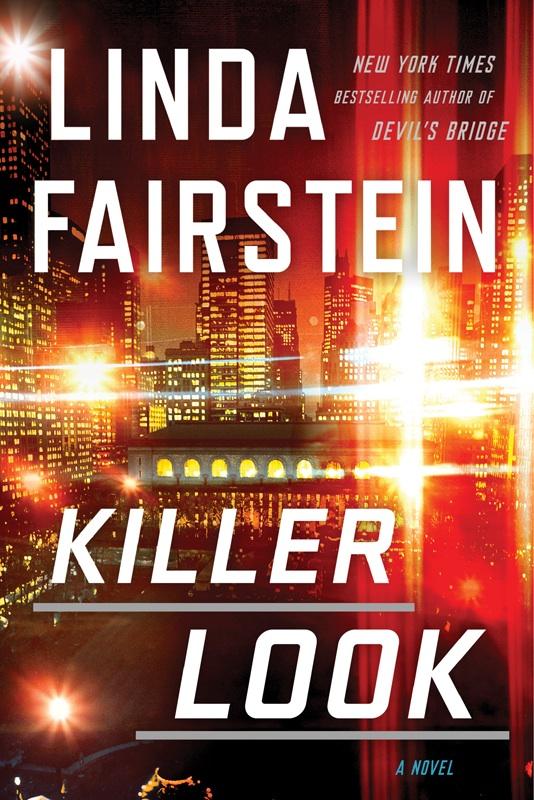 The Vineyard is where Ms. Fairstein has done most of her writing. "It took a few books before friends learned to not call me during the day. I'm writing all of the time here, though I swim every day and see my friends at night," she said. Since her 2014 marriage to longtime friend and law school classmate Mike Goldberg, the big sky country of Montana has been added to the sites where she practices her portable profession. They flyfish for part of the day and Ms. Fairstein writes indoors during the hottest hours. It's quite a pace but one she maintains happily. "There is the pressure to deliver one book a year, because your readers, and thank goodness I have them, really want that character back. That's a friend they relate to. If you disappoint them for too long, they'll move on to another friend."
This is the first year she has done two books.
In Killer Look, the author depicts Alex Cooper in a more vulnerable state than readers have seen her in before. The action begins just three weeks after the close of the previous book, Devil's Bridge, in which Coop was abducted and held hostage. Devil's Bridge marked a departure in the series, with the author writing the narrative in the voice of police detective Mike Chapman, Alex's longtime friend who has finally become the heroine's boyfriend. Since the Devil's Bridge ordeal, Alex has holed up at her house in Chilmark. Despite being in "her happiest, safest place," Alex is restless, drinking out of control, and filled with so much anxiety that the sight of an unfamiliar car on her road prompts a call to the local police. This weary heroine cannot find rest.
Ms. Fairstein knew that the Vineyard would be where her central character would flee to after a trauma. "This is the place she would feel most at home. There's nowhere else in the world where she would feel that she could recover and be safe, be tranquil, than in the most beautiful setting: on the Vineyard. And the Vineyard in October," she said.
She first came to the Island in the mid-1980s with her late first husband, the lawyer and political reformer Justin Feldman. Their home became a haven from high-powered legal careers in New York. "I'd get off the plane at the Vineyard airport and 20 minutes later, it was like everything that was trouble melted away. I knew I would have to deal with it when I went back Monday morning, or five days later. But it was a really safe haven for me."
Alex Cooper devotees expect the Vineyard to make an appearance in each book, even if it's only a reference to The Bite or Larsen's Fish Market. Ms. Fairstein remembers the flak she received from readers when the dramatic pace of Terminal City (published in 2014) meant that Alex didn't get a trip to the Island. In Killer Look, Ms. Fairstein makes up for Alex's lost Vineyard weekends by beginning the book there.
Back in New York city, Alex is on the edges of the investigative work that she loves so much. Kept at bay through a sabbatical imposed by the higher-ups in city government and especially by Mike Chapman, who wants her to rest, Alex is at odds with herself. She becomes enmeshed in a tabloid-worthy murder case when a high school acquaintance seeks her help to prove that the suicide of billionaire couturier Wolf Savage was likely a murder.
Ms. Fairstein had wanted for a long time to explore fashion in a novel but didn't want the plot to revolve around models, clothes and drugs. Her sources included stories from The New York Times and Wall Street Journal but also her friend Fern Mallis, longtime executive director of the Council of Fashion Designers of America who created Fashion Week. The action takes place in New York city's much-diminished Garment District as well as a favorite haunt for the author: the Metropolitan Museum of Art.
Into the Lion's Den, the first of the Devlin Quick mysteries for tweens, gave Ms. Fairstein a reason to explore another favorite landmark, the New York Public Library. As Devlin and her friends Liza and Booker track down a much-valued historic map, the book is suffused with a love of books and the glorious institutions that hold them. "Mount Vernon, N.Y., where I grew up, had a great public library," Ms. Fairstein said. "Every second Saturday, my mother took me there. It had great librarians who, if you were returning Pippi Longstocking and liked that, knew to say, you'd probably like this. We also a beautiful wood-paneled library at my elementary school. And Vassar, where I went to college and am now on the board, has a magical library where I spent many happy hours writing papers in the carrels or up in the tower." One character in the book is modeled after the author's elementary school librarian.
The publishing industry has changed greatly since the days of Nancy Drew, as Ms. Fairstein has seen herself since the first Alex Cooper book was published in 1996. With email, social media, book tours, and now school visits planned to support Devlin Quick, Ms. Fairstein is in regular touch with readers all over the world. She is particularly fond of in-person appearances such as those she'll do at Bunch of Grapes on August 5 and Edgartown Books on August 7. "I love going to stores because most of the readers will raise their hands and tell you, 'I like this about it, but I'd rather see this . . . Fans tell you everything," she said with a laugh.
"It's a gift that people email me and ask, when's the next one coming? I think, okay: buckle the seat belt and get back to work. It's a fortunate thing to be able to do and a lucky kind of career to have."