For the second consecutive year, Steve Besse sailed his J/105 Apres to victory in the Moffett Race Saturday, becoming the first skipper in the 39-year history of the race to win three times.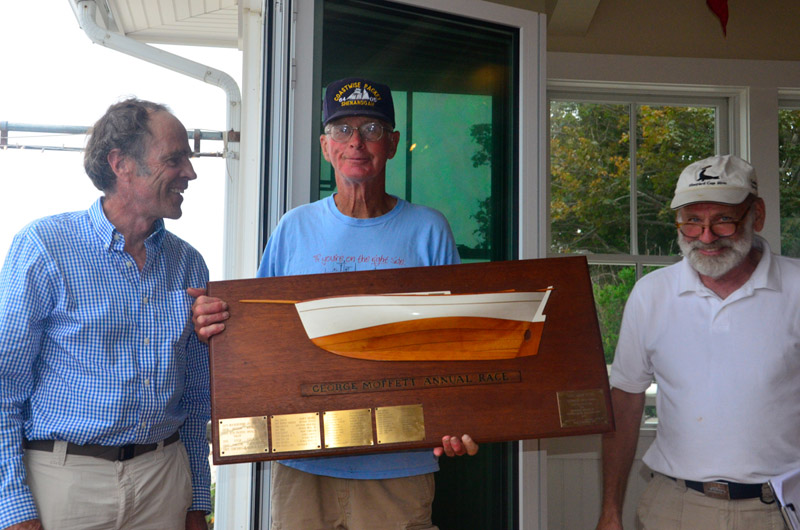 It was an extraordinary feat, considering the crippling handicap he had to overcome. Every year, the winner is tagged with an additional 15 seconds per mile handicap, a provision that is supposed to insure that no one dominates over several years.
Apres and her crew, Anne Besse, Geoff Gibson and Adam Hayes blasted around the course in an elapsed time of one hour, 38 minutes, 55 seconds; an astonishing 12 minutes, 12 seconds faster than second place finisher Tango, a J/100 sailed by Phil Hale.
With handicaps applied, including the penalty for winning last year's Moffett Race, Apres was still best by 50 seconds.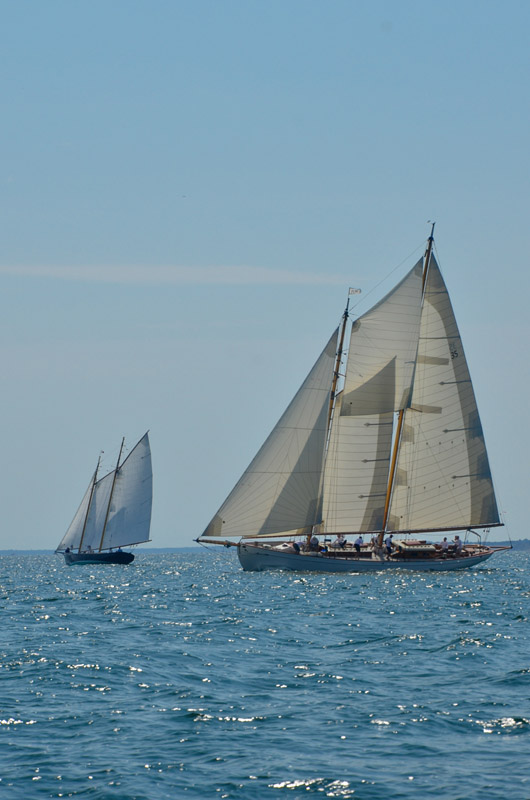 "We got to the windward mark [just off the entrance to Waquoit Bay] way before anyone else," said Mr. Besse. "The tide was just starting to turn against us."
The rest of the fleet had to fight an increasingly adverse current to the windward mark, while Apres was already galloping back across Vineyard Sound.
Andy Berry skippered his Cal 33 Isobar to a third place finish on corrected time.
"We had it going today," Mr. Berry said, as he congratulated the winner, "but not as fast as you guys."
A total of 37 boats started the race, with winds from the east, backing through the afternoon to the south at seven to nine knots.
The race is named after George Moffett, one of the sailors who founded the Holmes Hole Sailing Association in 1976, as an organization dedicated to boat racing with more emphasis on fun, and less on competition.