Beaches, marshes and dunes are more than landscape features to the town of Oak Bluffs. The humans who use these coastal resources contribute roughly $1.5 million a year to the local economy, according to a town-commissioned study unveiled Wednesday night at the library.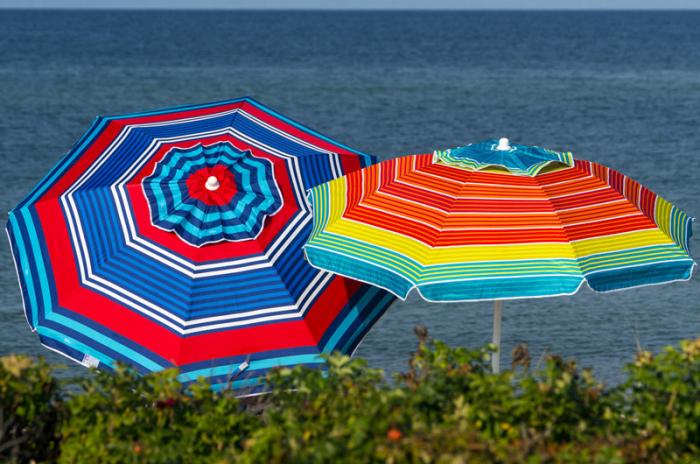 The study by Abt Associates, a global consulting firm headquartered in Cambridge, concluded that the total economic benefit of the town's public coastlines and wetlands through the year 2050, reckoned in 2016 dollars, is likely to be from more than $4.5 billion to more than $5.7 billion.
It could be even greater. "I'm sure we're not capturing the full value," Abt consultant Jessica Balukas told a crowd of fewer than 20 that turned out for a summary report of the soon-to-be-released study.
Oak Bluffs shellfish constable Dave Grunden agreed, pointing out that the Abt study used oyster seeding and harvest numbers to value the worth of shellfish in removing carbon and nitrogen from the water ($4,680 a year).
There are many other filter-feeding shellfish that sequester carbon, he said. "This number doesn't approach what it probably is."
Abt calculated the value of the bivalves' carbon cleanup work, as well as that of trees, grasslands and eelgrass ($7,234 a year), using surveys indicating what people are willing to pay to help protect the local environment, Ms. Balukas said.
Commercial shellfishing was easier to value: Licensing brought in nearly $6,000 in 2016 and the dockside value of the year's catch was $138,448. The Abt study estimates that "flow-on impacts" — from money earned in town that's also spent there — added $332,275 for a total of $476,673 in 2016. Through 2050, the total from commercial shellfishing would be $10.5 million in current dollars.
Monetizing a day at the beach was more of a challenge. To estimate what people are willing to pay to use the town's beaches and other public coastal areas, Ms. Balukas said, the firm examined numbers from a wide assortment of surveys and other studies. Consultants applied an economic multiplier to account for money spent in town that's reinvested there, then checked their conclusions against town finances.
"Outdoor recreation accounts for 33 per cent of total expenditures in Oak Bluffs," Ms. Balukas said.
The dollar values for cultural uses of the coastline were harder to define, acknowledged Abt's Olivia Griot, who joined Ms. Balukas for the presentation.
"You need a lot of data that just isn't developed," Ms. Griot said.
But with arts and culture making up more than four per cent of the Islandwide economy, "we know they're economically viable," she said. "We know that coastal resources really help sell art."
For instance, Ms. Griot said, Abt learned from the Alison Shaw Gallery on Dukes County avenue that about 85 per cent of the art sold there has coastal themes.
There's also the intangible, but essential value of the coastline to the Oak Bluffs community, Ms. Griot continued.
"You can't really value community building, but it's still an important service. When people feel more connected to their environment, we know they feel more connected to their community as well," she said.
Combined under the heading Cultural Services, recreation, the arts and local events such as festivals and fishing tournaments contribute the lion's share of the economic benefits to Oak Bluffs from its coast: $132 million to $167 million a year, or $4.5 billion to $5.68 billion through 2050.
The economic study covered 111 acres of public coastline, chiefly beaches, dunes, salt marshes and shrub swamps. This total includes the portion of Joseph A. Sylvia State Beach located in Oak Bluffs, although the beach itself is owned by the commonwealth and managed by Dukes County, Ms. Balukas said.
The $58,000 study, funded through Community Preservation Act money, will aid the town in deciding how to manage and protect its coastal resources, said Oak Bluffs conservation agent Elizabeth Durkee.
"It will help us determine what our priorities are," she said.