Dozens of New Bedford-based commercial fishing boats were ordered to stop fishing last week in the wake of the federal prosecution of fishing magnate Carlos Rafael, known as The Codfather, who pleaded guilty to tax evasion, cash smuggling, and falsifying records and misidentifying and mislabeling fish to avoid fishing quotas.
Members of the dwindling Vineyard fishing community who have been watching the proceedings say the tale is a sad commentary on the state of the industry and highlights flaws in its regulation.
"It's a symptom of poor policy," said Wes Brighton, a Vineyard fisherman and one of the only Islanders to hold a federal commercial groundfishing permit. Mr. Brighton fishes for lobster, conch, monkfish, and some cod from his boat Martha Elizabeth.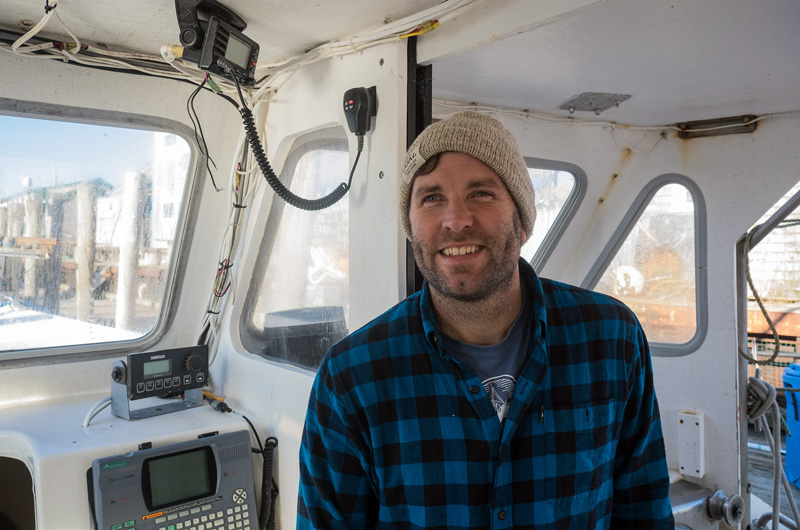 The system creates an imbalance, he said, giving independently-owned family fishing businesses little access to the fisheries and allowing larger corporations the ability to consolidate fishing permits and quota.
Mr. Rafael was arrested and charged in February 2016 after an undercover investigation. According to the government, federal agents posed as organized crime figures interested in buying his fishing business. For about four years, the Department of Justice said, Mr. Rafael lied to the government about the quantity and species of fish his boats in an effort to evade the strict federal quotas that are designed to protect the sustainability of certain fish species.
Mr. Rafael was sentenced to 46 months in prison and three years of supervised release, and he was banned from working in the fishing industry from that time. He was also later ordered to forfeit four of the 13 vessels involved in the criminal case and the permits issued to those vessels.
Acting U.S. Attorney for Massachusetts William D. Weinreb said in a statement that Mr. Rafael violated laws that were designed to protect the New England fishery. "Mr. Rafael profited at the expense of other hard-working commercial fishermen by falsifying records so he could keep fishing while they were sidelined," he said.
Last week NOAA imposed harsh sanctions on the Sector IX fishing sector that was dominated by Mr. Rafael's fishing business. Sector IX vessels currently at sea on groundfishing trips were required to return to port immediately and allowed to offload and sell their catch. After that, 22 active permit holders are prohibited from fishing through the remaining of the fishing year, which ends in April.
In 2009 a new regulatory system was instituted based on sectors and annual quotas. Fishermen within each sector collectively manage combined quotas to limit overfishing, and each sector is charged with ensuring that annual catch allowances are not exceeded.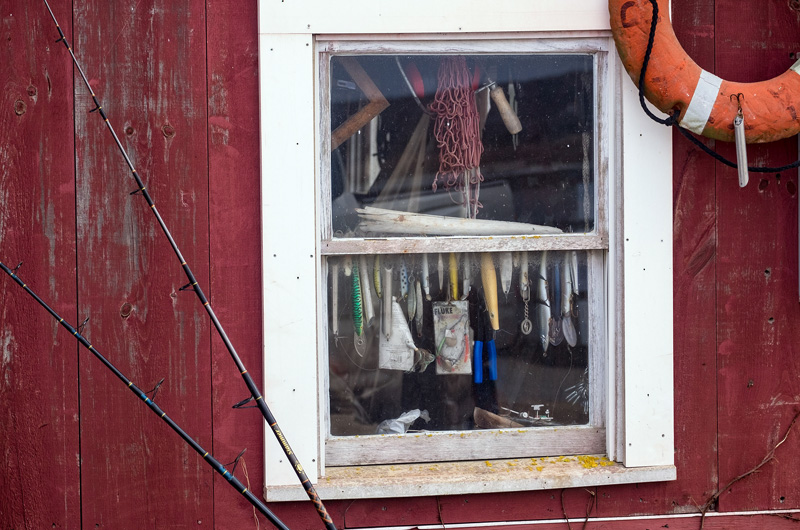 John Pappalardo, CEO of the Cape Cod Fisheries Alliance, said in a statement that the sector system was designed to allow flexibility and accountability within the fishing industry.
"Sector IX was a vehicle for Carlos Rafael, who dominated the sector to such an extent that generally speaking, people in the industry saw it as his and his alone," he said. "Really the federal government had no choice but to stop sector IX, almost entirely Carlos's boats, from continuing. Even to have taken as long as they did to move on this created serious credibility questions within the fishing community . . . this is a step that had to be taken to try to rebuild trust within the industry."
Vineyard fishermen are not a part of sector IX and not directly impacted by the federal action. But Mr. Brighton said the case alone points up an industry problem that has been going on for decades: fishermen being shut out of access to fishing in local waters.
The problem is "incentivizing a failed system and disenfranchisement of owner/operator community-based fishermen who can no longer go fishing," he said. "It's been happening for the last 25 years. That's how it really affects us on the Island. A lack of access to the fisheries."
In a statement, Rep. William Keating, a Democrat who represents the Massachusetts ninth district, including New Bedford, said he was concerned about how the NOAA actions would affect others in the industry.
"It is important that we ensure proper protections for sustainable fisheries, however it is also critical that fishermen who have not been found guilty of any crimes are not punished. Households across our district depend on the fishing industry for their livelihoods," the congressman said. "There are still unanswered questions about how this rule will affect our fishermen, however I would strongly oppose any heavy-handed approach by NOAA that would unduly affect the hardworking men and women of our community."
Mr. Brighton and others also expressed concern about the wider impact in the region for those who make a living in businesses tied to fishing in New Bedford.
"Thirty-six vessels, 36 captains and countless crew, unknown ice companies, fuel companies, mechanics...for the National Marine Fisheries Service to penalize the families of all those people, outside the fact that these rules and regulations were set up to fail, it's just not just," he said.
Louis Larsen, owner of the Net Result in Vineyard Haven, said the impact on Island fish stores would be minimal, with demand filled by international imports.
Mr. Larsen noted that eventually Mr. Rafael's forfeited licenses will be reallocated, and in the meantime, "The fish could use a rest one way or another."
Mr. Larsen, who comes from a family with deep fishing roots on the Vineyard, said he has seen many changes in the fisheries over the years, making it harder to earn a living on the water. "I don't see how these guys can even make it . . . prices aren't that big of a difference, and all the expenses go up. It almost drives you to try and steal."
Mr. Larsen recalled one fishing trip he took with Mr. Rafael. "He came from nothing . . . and did it and got a little too greedy, I think. I know there's a few boats that don't exactly do it by the book."
He said skirting the rules isn't new either, recalling an old picture he had in his fish market. The boat featured had a false hole in the bottom to store extra fish.
"I think he just got pretty loud and boisterous about it," Mr. Larsen said. "Bragging to the wrong people . . . he'd gotten away with it so long."