Before the sun rises, they wipe the dew off bike seats and trudge out to bus stops on Island roadsides. They are among the earliest commuters to summer jobs. But for these summer workers, the trip didn't start there in the predawn hours. The journey began when they left their home countries to travel to Martha's Vineyard.
Listen:
Every year foreign summer workers spend hundreds of hours waiting tables, scooping ice cream, pumping gas and pouring coffee. Many of them work more than one job. And despite working up to 80-hour weeks, they expressed gratitude for their experiences and genuine affection for the Island, its people and places.
In a special project, Gazette reporters Holly Pretsky and Vivian Ewing spent the past few weeks recording conversations with summer workers around the Island.
Indigo Mckeon, 16
Australia
Works at Linda Jean's in Oak Bluffs
"There's lots of little cultural differences that you wouldn't notice if you hadn't lived in a different country your whole life."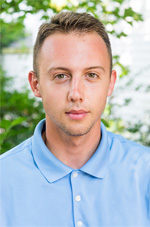 Peter Batakliev, 22
Sofia, Bulgaria
Works at Behind the Bookstore in Edgartown and the Harborside Inn
"I am saving a lot of good money and basically I'm financing my education by myself."
Nicolea Dixon, 22
Manchester, Jamaica
Works at Stop and Shop and Santander bank in Vineyard Haven
"My hardest part of the job? Persons talking to me in a certain way that I'm not used to because my parents don't talk to me in certain ways."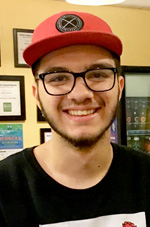 Borano Llana, 18
Albania
Works at Mocha Motts and The Black Dog in Vineyard Haven
"I still haven't forgotten about my passion, music, and I still have a guitar at my home and keep playing almost every night."
Eric Maartens, 24
Cape Town, South Africa
Works at Behind the Bookstore in Edgartown and the Harborside Inn
"Obviously when it comes to family and friends back home...yeah, it's a heart sore"
Liza Vorobeva, 19
Izhevsk, Russia
Works at Ben & Bill's Chocolate Emporium in Oak Bluffs
"It was really important to me to communicate with people who are from English-speaking countries. I'm studying at university and I'm going to be a teacher in English."