Friends, co-workers and fellow Oak Bluffs firefighters have stepped up in an extraordinary show of support to help Eric Voshell, a six-year veteran of the fire department who was in a serious motorcycle accident in the early morning hours of July 22.
Among the fund raising efforts are a benefit brunch, a benefit supper and a Go Fund Me page that has already raised nearly $19,000 for the Voshell family.
"The fire department is like a brother and sisterhood," said Oak Bluffs fire chief John Rose. "One of your brothers or sisters needs your help, the fire department always comes together. It's what we do. We stand up for each other when we need help."
According to his friends, Mr. Voshell was discharged from a rehabilitation center last week, and is staying with relatives in the Boston area so he can be close to the medical treatment he will need to fully recover.
"He is defying all odds and expectations," said Rachel BenDavid, who is a friend of the family. "He is walking and talking and putting every ounce of effort he has into his rehabilitation."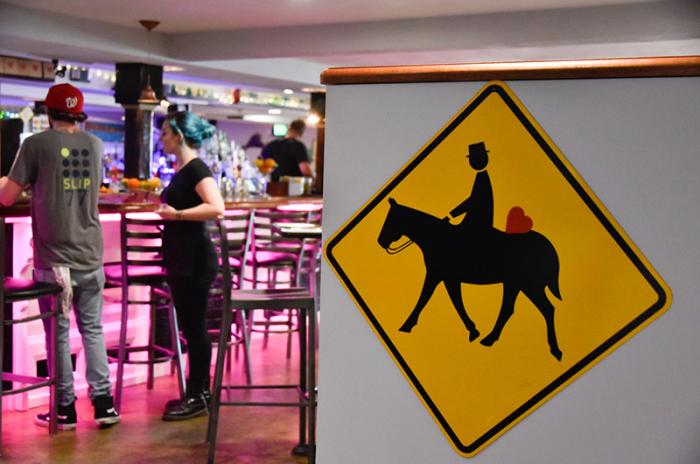 A well liked and respected heating and cooling technician who works for BTU Control, Inc. on Martha's Vineyard, Mr. Voshell will be unable to work for some time, according to his friends, and will need extensive rehabilitation, and very likely, more surgery.
His wife Kate Voshell, who is a nurse, has spent all of her time caring for Mr. Voshell and their two children.
Ms. BenDavid said the first of the fundraising events is a benefit brunch this Sunday, Sept. 16, at the Cardboard Box restaurant in Oak Bluffs from 10 a.m. to 2 p.m. Chef and owner Ben deForest is donating all the food for the event, so the entire $50 cost of the brunch will go directly to the Voshell family.
"I can't seem to find the words," Ms. BenDavid said. "It's an amazing thing that this community is doing. The community has stepped up in so many ways, reaching out to them with anything they need. It's been a beautiful thing to witness."
Matt Gongola helped set up a Go Fund Me page for the Oak Bluffs Firefighters Civic Association.
"We had a really good response from the community right out of the gate," Mr. Gongola said. "The first two weeks the money started to come in pretty steadily."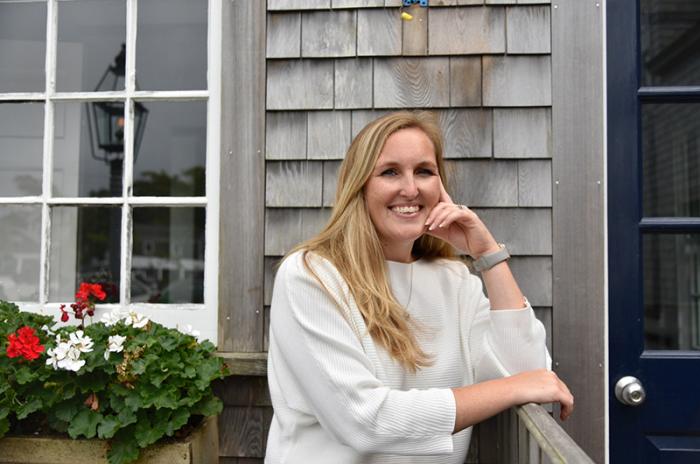 In the first month, 163 people donated a total of $18,995 toward a goal of $25,000, according to the fundraising organization.
In addition to the high tech fund raising route, the firefighters association has decided to donate all of its usual fund raising collection efforts since the accident to the Voshell family. At its familiar spot at the foot of Circuit avenue, the association put a boot out to collect funds for his recovery. It is a familiar effort to Mr. Voshell, who was an enthusiastic part of the association's fund raising activities before his accident.
"He's a fantastic volunteer," Mr. Gongola said. "He was very involved in the association when it came to fund raising in the summer time. Eric would just become a cheerleader down there and really work the crowd. He would kill it with donations."
Also scheduled is a benefit spaghetti supper and silent auction on Sunday, Sept. 23, at the Portuguese-American Club in Oak Bluffs, beginning at 5 p.m. The donation for the dinner is $20.
Preceding the spaghetti dinner, the Martha's Vineyard Harley Riders will stage a "poker run," event to help raise funds for the Voshell family. Mr. Voshell is a member of the Harley Riders.
Ms. BenDavid said Mr. Voshell is well known on the Island through his work and his volunteer firefighter efforts. She said he is often the first to help a friend in need.
"He's definitely the type that would give anybody the shirt off his back," said Ms. BenDavid. "In the first two weeks we didn't know if he would make it. It was really that severe. It's nothing short of a miracle. Hopefully, he'll be home before the holidays. That's what we're hoping."
To make a donation visit gofundme.com/eric-voshell-recovery-fund.