The Martha's Vineyard Sharks gathered Monday for their first official batting practice of the summer. Fifth grader Silas Meader was on the scene to help out as bat boy.
"My favorite part about being a bat boy is meeting people from colleges all over," he said.
The Sharks begin their season Wednesday night with a home game against the Holyoke Valley Blue Sox, beginning at 6:30 p.m. It marks the first game in the New England Collegiate Baseball League. General manager Russ Curran said he is looking forward to it.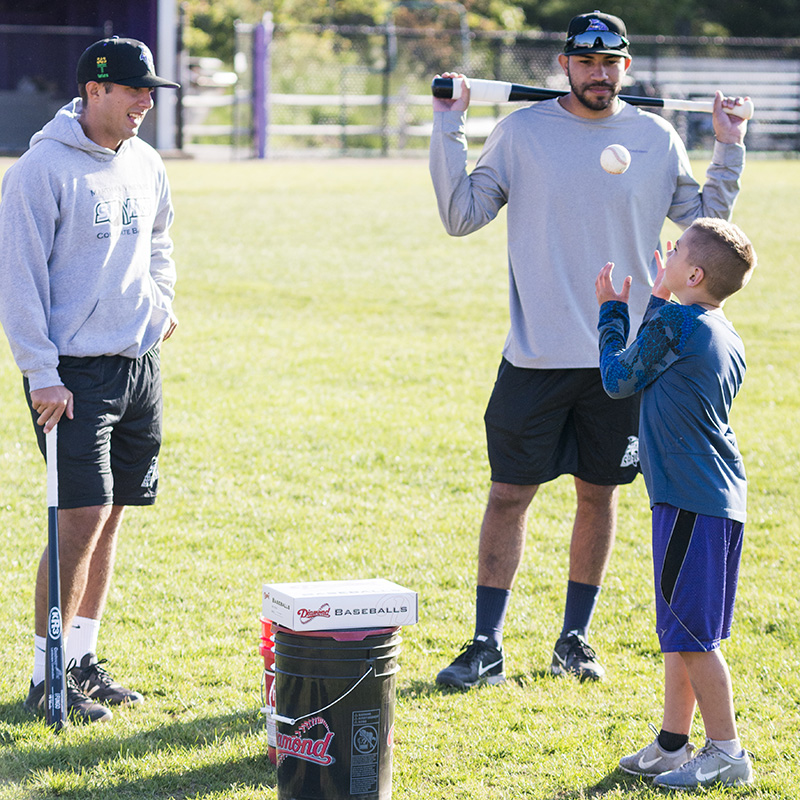 "We recruited well and this league has a lot of good teams," he said. "This will be exciting."
But the jump to the new league and new talent has its drawbacks at the moment — Mr. Curran still has to wait for his full squad to arrive.
"A lot of guys are playing in NCAA regionals right now, we've got a few guys in the division 2 world series, and we've got a player from Duke and one from Stanford. Stanford could go all the way," he said.
The rest of the team arrived over the weekend, with some of the players picked up by their host families. Mr. Curran and his wife Danielle are hosting returning pitcher Nate Tellier, a senior at the University of Massachusetts at Dartmouth. Mr. Tellier said he is excited to start his second season. Last year the team shared the championship with the Worcester Bravehearts after the final game was rained out in the first inning.
"Sure, last season had a bit of a disappointing end, but we had such a good season," Mr. Tellier said. "We've got momentum. We plan to repeat all the wins and all the fun we had last season."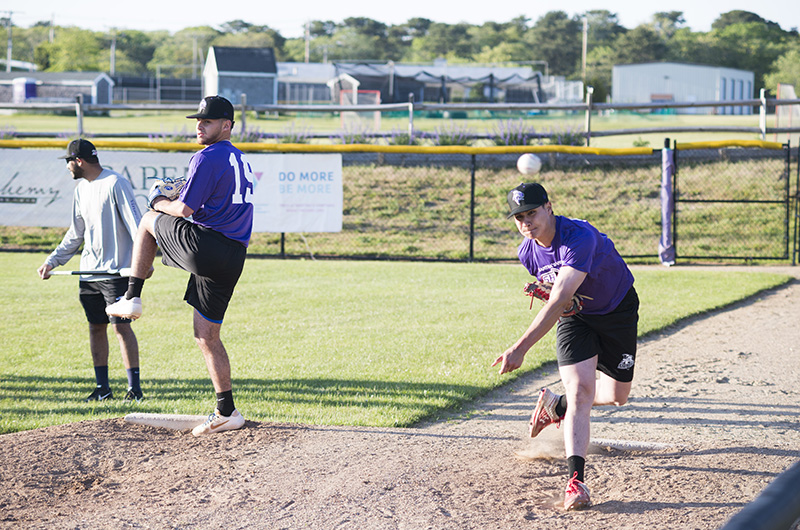 Diane Powers plans to be a part of that fun. Ms. Powers has hosted players for eight years running. On Saturday she picked up four players.
"I moved in two pitchers, an outfielder and a catcher," she said.
And she isn't finished with her trips to the ferry.
"Not everyone is here yet, but so far the boys like my dogs," she said. "And you know, my dogs can't be ignored."
In addition to Sharks players, Ms. Powers houses four Great Danes.
The team still needs host families. Anyone who is inetrested is asked to contact Russ Curran at 508-813-0380 or russ.curran@mvsharks.com.