A powerful storm brought high winds to Martha's Vineyard Thursday, downing trees, knocking out power and forcing a day of canceled ferries.
All ferry service to the two Islands was suspended for the day just after 3 p.m. Thursday, the Steamship Authority said.
The storm blew through the Vineyard overnight, knocking out electricity for thousands of Islanders in the wee hours of the morning Thursday. Public elementary schools delayed their opening times; the charter school canceled classes for the day.
The storm prompted the Massachusetts Emergency Management Agency to activate. Utility crews were out in force repairing downed lines and restoring power to homes and businesses.
At 3 p.m. Thursday, Eversource was reporting that 917 Vineyard customers were without power. At noontime the number was close to 3,000, including all of Aquinnah.
Unlike last week's three-day northeaster, the storm was fast moving and expected to move out by day's end.
Blustery conditions with high winds were expected to continue throughout the day.
Due to the canceled ferries on Thursday, the SSA said Friday will be a reservation-only day for car travel to and from the Vineyard, with no standby lines.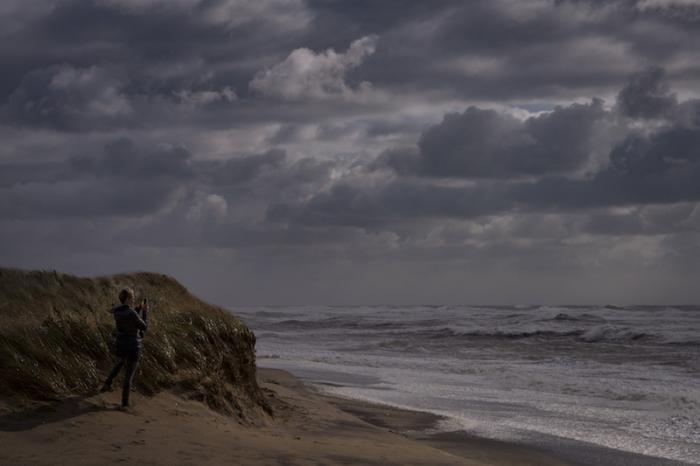 Travelers with Thursday car reservations for ferries that are canceled must rebook for travel on Friday, the boat line said. Most ferries leaving the Vineyard Friday are full, the announcement also said. Free parking will be provided in SSA lots for travelers with confirmed reservations who are unable to get on a ferry.
The SSA also warned that travel on Cape Cod remains difficult, including around Woods Hole, due to downed trees.
An open house planned for Thursday afternoon at the Martha's Vineyard Museum to hear public feedback on the Steamship Authority mission statement will be rescheduled.
On the Island, homeowners and public works crews were busy cleaning up tree limbs that blew down in the storm, littering roadways and yards.
Stormwatchers were out taking pictures as rough seas crashed over docks and jetties.
Home page picture by Albert O. Fischer 3rd.