Of all the ways a human life can end, death in hospice care may be the most compassionate. Without leaving home, the dying person receives skilled treatment from both a medical team and licensed social workers, along with the simple companionship of trained patient care volunteers who also ease the burden on family members.
It can even extend life, said Thomas Hallahan, executive director of Hospice of Martha's Vineyard.
"Research shows that once you go into hospice, you live longer, typically," he said.
Hospice care sustained the quality of Rob Berkley's life before he died of cancer last year, his widow Debbie Phillips said.
"Hospice was absolutely the way to go, and the entire team was incredible," said Ms. Phillips, sitting in a sunny parlor of the West Tisbury dream house she and Mr. Berkley built 18 years ago.
On a couch nearby lay the couple's white cat Wilbur, whom Ms. Phillips says remains despondent after nearly a year without his master.
"He misses Rob," she said. "Sometimes he just cries, and I understand."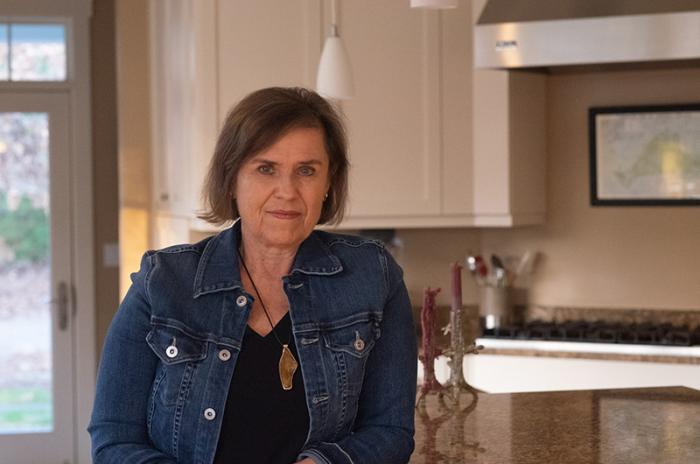 In the last six months of Mr. Berkley's life, counselors with Hospice of Martha's Vineyard helped the couple come to terms with his death, Ms. Phillips said.
"The way they fostered honest, authentic conversation allowed Rob and me to take some step, every day, in facing the fact that he probably wasn't going to live," she said.
"I was able to grieve with him and just sob and be honest and say things that I would never have gotten the chance to say, had we not been involved in hospice or had he died suddenly."
Hospice care also made it possible for Mr. Berkley, an executive coach and wildlife photographer, to work with his mentor Alison Shaw on a privately-published book of his wildlife photos, even while nerve damage was taking away the use of his hands.
And after his death, which came a week before last Christmas Eve, Ms. Phillips received her husband's final love letter. He had dictated it to a favorite hospice volunteer, who carefully hand transcribed it onto fine paper before delivering it to her according to his instructions.
It ended with the words, "I kiss you now and I send you on your path," Ms. Phillips said. "That would never have happened if we didn't have hospice."
Since her husband's death, Ms. Phillips has received bereavement counseling, which Hospice of Martha's Vineyard extends to family members for 13 months.
"Hospice has been with me every step of the way this year, so my healing has been exponential," she said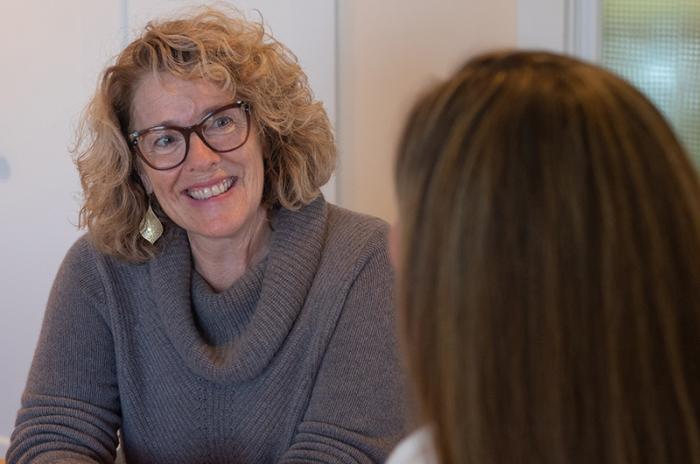 Hospice of Martha's Vineyard is a rarity among hospice providers because it charges no fees for its services and takes no insurance payments, raising funds chiefly through donations, special events and certain grants.
"We're one of literally a handful that don't charge," Mr. Hallahan said.
It's a tough model to sustain, made possible only by volunteers — not only those who pay regular calls on hospice clients, or who sit vigil at death beds so family members can rest, but organizational volunteers as well.
"Fundraising volunteers are just as important in maintaining viability," Mr. Hallahan said.
Hospice volunteer Denise Guest, a retired nutritionist who spends one day a week with hospice clients and also helps out with fundraisers for the organization, said even people who are uncomfortable with the topic of death can help by volunteering at the annual tennis tournament, road race and other events
"One of most important things people should know about hospice is that it's not just about being with people that are sick or dying," Ms. Guest said.
"There's a real need to have people behind the scenes at these fundraising events. Without their efforts, this all would never be able to be on Martha's Vineyard," she said.
While helping at fundraisers is essential, Ms. Guest said her work with clients is even more meaningful to her.
"I love my time with hospice," she said. "I love the fact that when I walk through a doorway, I don't have to fix anything for anybody. My job is to hold space with people."
Holding space, she explained, means "being able to be with another individual, letting them be right where they're at, and being perfectly comfortable with that."
Allen Rugg, a Hospice of Martha's Vineyard patient care volunteer who paid many visits to Mr. Berkley and Ms. Phillips's home, echoed Ms. Guest's sentiments.
"It's very rewarding," said Mr. Rugg, a retired lawyer who lives in Aquinnah.
"Each patient is in a unique situation, but it's a meaningful situation . . . I try to focus on their perspective and their family's perspective, and I'm grateful that they receive us into their homes at this time," he said.
Mr. Rugg has also taken part in a Hospice of Martha's Vineyard vigil. Vigils are called when a person is close to death, with volunteers coming in shifts to make sure they are never alone.
"It was quite moving, and I would welcome the opportunity to do it again," he said.
Ellen Gaskill became a Hospice of Martha's Vineyard volunteer several years ago after being present at the death of her former mother in law, who was also her closest friend, at Windemere under the hospice's care.
"Experiencing the last 48 hours of Mom's life put me in a different place," she recalled.
"There was a magic there," Ms. Gaskill recalled. "There was a feeling of, wow, why are we so afraid to talk about death? Why are we so afraid to talk about dying?"
Patient care volunteer training with the hospice, she said, "felt like exactly what I needed to do."
More information about patient care volunteering is available at the hospiceofmv.org website. The Gazette annual subscription drive will benefit hospice this year.
Hospice of Martha' Vineyard has two annual fundraising events coming up in Edgartown this month: the Handmade from the Heart arts, crafts and bake sale, Dec. 14 from 9 a.m. to 3 p.m. at the Dr. Daniel Fisher House, and the Reflections of Peace Christmas concert, Dec. 16 from 7:30 p.m. to 9:30 p.m. at the Old Whaling Church.