Checkout systems and registers at the Edgartown Stop & Shop went down Tuesday afternoon after issues with a store generator prompted an evacuation of the building.
Although the store had reopened as of 3 p.m. on Tuesday, all the store's checkout towers quickly blacked out soon after, prompting an intercom announcement from managers that customers could not make purchases.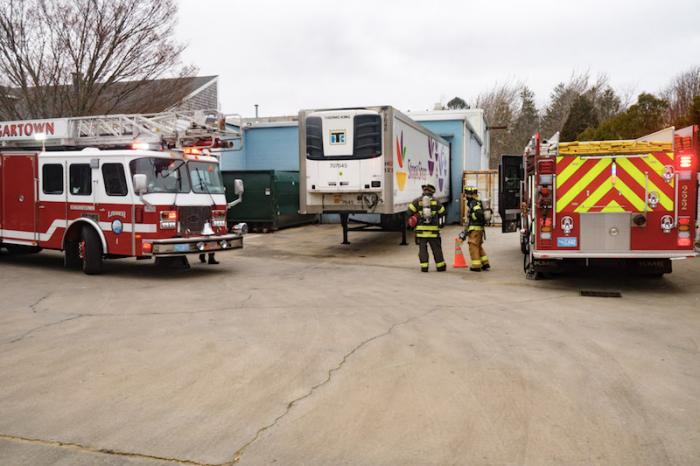 By 3:45 p.m., most of the store and parking lot had emptied, with customers abandoning carts in aisles and baskets on checkout conveyors. Managers, stationed at the store entrance, informed customers that the checkout systems were broken.
The saga began around 2:30 p.m. Tuesday, when the store was evacuated after a central generator located in the upper portion of the building started to emanate smoke, as well as an odor, according to Edgartown fire chief Alex Schaeffer.
Chief Schaeffer said the building was immediately evacuated as a precaution. The fire department arrived, shut off and stabilized the generator, and checked the building for toxic gases.
"We found none of those, notified the electrical inspector, board of health, and cleared it," Chief Schaeffer said.
But the challenges didn't end there. Shortly after customers were allowed back in the building, the store's checkout towers, registers and scales stopped functioning. Although the cause of the problem was not immediately known, store employees said the generator was unplugged as part of initial fire precautions.
By 3:30 p.m., the checkout line had snaked all the way to the dairy aisle at the far end of the store, prompting an intercom announcement.
"Attention customers, we don't have any registers working at all," a store manager said over the intercom. "And I can't give you an honest estimate of how long it is going to be until they are up and running."
Customers then began to leave the store. By 4 p.m., managers were stationed at the main entrance, informing shoppers that the counters were broken. They did not have an estimate about when the registers — and store — would be back in business.
Reached by phone Wednesday, store managers said that cash registers were back up and running by approximately 5:30 on Tuesday.