My father, Richard Manley, was just 23 years old when he came to Martha's Vineyard in 1952 to help clear downed power lines after the destruction left by Hurricane Carol. He finished the job but never finished with the Vineyard. As soon as he stepped foot on the Island, he knew that he wanted to call this beautiful place his home. He fulfilled his dreams and eventually established his own company: Richard J. Manley Tree Experts.
My father was born on Jan. 19, 1929, in Winchester. He died two years ago on May 11, 2019, after 90 incredible years filled with love, life, passion and happiness.
If you ever met my dad, even just once, you would never forget him. He enjoyed everyone he met and found the good in all people. Working all over the Island, he consulted with everyday folks to some of the most famous people in the world. Dad never saw any differences, often saying they are all just regular people.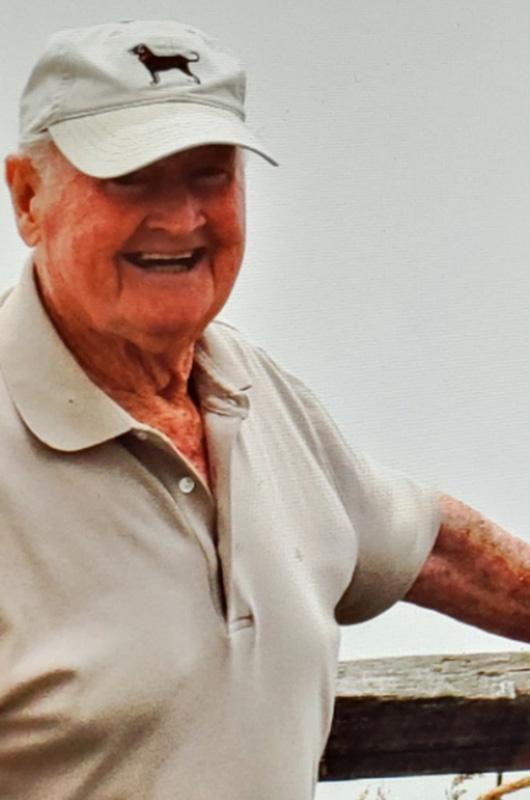 My dad's father died when he was just a year old, and he grew up with the responsibilities of caring for his mother and siblings. In his younger years, he was a hockey star who made it all the way to semi-pro status. There's no doubt in my mind that he could have continued on to become a professional hockey player, but he always insisted on putting his family first, as well as his employees and customers. Dad married the love of his life, Angelina Camerlengo, in 1948 at the age of 19. They ended up raising my four siblings and me in a beautiful house Dad built on Franklin street in Vineyard Haven.
When my father moved to the Island, he brought with him one of his closest buddies from West Medford — Johnny Perry, better known as Johnny Seaview. They were a determined team led by Dad's discipline, work ethic and drive. It always impressed me how Dad knew every back road, dirt path and rock on the Island. I remember back in the day when I worked with him, I had to make it to the job site by following his directions, which would always sound something like, "Go up-Island, look for the big rock, take a left, follow a dirt path, look for another big rock, then go right until you see the big oak tree."
He became friends with everyone he worked with, even well-known celebrities like James Cagney and Carly Simon. But most of all, he loved to help the elderly with their trees no matter how small the job. Getting to know so many people and helping them gave him true happiness.
I miss my father every day, but his memory and advice live on, as does the familiar image of him driving around in his Richard J. Manley Tree Expert truck while wearing his signature Black Dog hat. I see that sight down every dirt road, around every rock and beside that big oak tree, the one way down on the right, where the next job site is waiting.
Scott Manley lives in Centerville.