Camp Jabberwocky is preparing to welcome a smaller community of people with disabilities and volunteer staffers this season.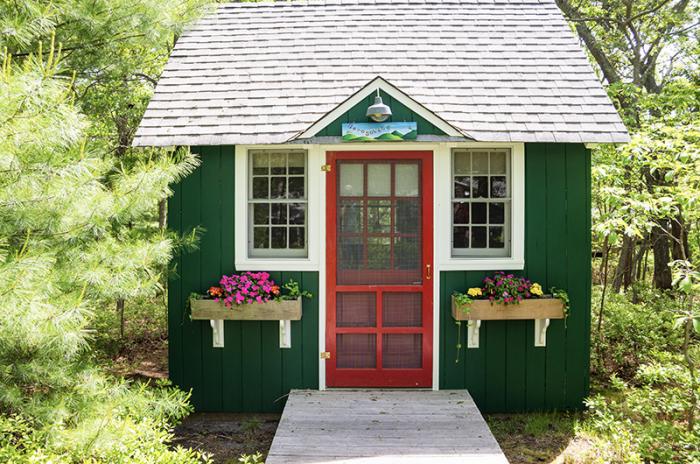 Until last year when the pandemic forced the cancellation of all programs, Camp Jabberwocky's two-week summer sessions brought together 80 or 90 people, about 35 of them with disabilities and the rest volunteers, development director Kelsey Cosby said.
"Now we'll have 30 to 35 total," she said.
The camp is also limiting all its summer sessions to one week, with nine sessions scheduled between June 27 and August 27.
"That way, we can keep smaller groups during the sessions, so everyone can re-acclimate to people again," Ms. Cosby said.
While the pandemic has been an isolating experience for almost everyone, many people with disabilities — who tend to get out less at the best of times — have been particularly cloistered since mid-March 2020.
"They can't go out of their group homes," Camp Jabberwocky caretaker Jack Knower said.
Proof of Covid-19 vaccination has been added to the health forms required to attend Jabberwocky, which will only host returning campers this year.
"We couldn't take any new people," Ms. Cosby said. "There will be enough change."
Cabins that formerly held up to eight people will house three to five this summer, and the campus won't be open to casual visitors.
"Visitors won't be able to just pop in the way we usually like people to do," Ms. Cosby said.
Camp Jabberwocky's extravagant musicals, which for years have drawn standing-room-only crowds in July and August, remain on hold, as does the Edgartown Fourth of July parade.
But Ms. Cosby said there is every likelihood the camp will find other ways to entertain the public, perhaps online.
"We're not going to be able to invite the community and do a big play, [but] we do love performing, so we'll probably find a way to get our faces out in the community, even if it's only on a screen," she said.
"It's not impossible."
State Beach in Oak Bluffs, where the camp's red bus and other vehicles have their own dedicated parking, will continue to be a favorite destination.
"We will definitely be at the beach as often as possible, as usual," Ms. Cosby said.
Other summer plans include sailing aboard the accessible catamaran Impossible Dream, adaptive surfing with Fall River-based Gnome Surf Therapy, disc golf lessons and visits to Rebecca Gilbert's Native Earth Teaching Farm in Chilmark.
But much of the sessions will be spent at the camp in Vineyard Haven, which was thoroughly renovated over the 2018-2019 off season.
The Greenwood avenue campus now has a spacious, well-ventilated dining hall, accessible bathrooms with zero-touch doors and a roomy screened porch with a fireplace, among other updates.
In many ways, it's ideal for pandemic-safe camping. "A lot of that is just spreading out where people are," Ms. Cosby said.
But by 2022, she hopes Camp Jabberwocky will again be as open to, and active in, the Island summer's summer scene as before the Covid wave.
"We're hoping this is the only year things are like this," she said.