Two young boys were rescued after their inflatable raft drifted offshore near the big bridge on Beach Road Monday, prompting a flurry of response from public safety officials in Oak Bluffs and Edgartown.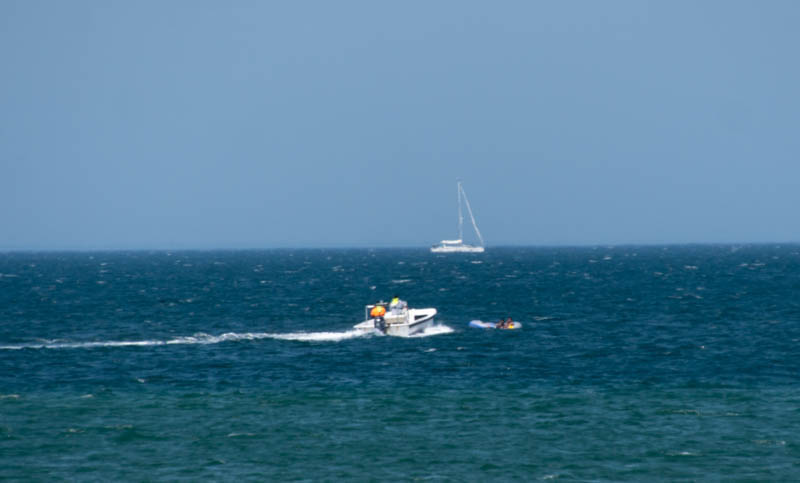 The children were transported safely to shore unharmed, Oak Bluffs fire chief Nelson Wirtz confirmed Tuesday. Chief Wirtz was among those who responded to the scene.
The boys, who appeared to be 10 or younger, according to Chief Wirtz, were on an inflatable raft in the water by the bridge on Beach Road Monday afternoon when heavy wind gusts began pushing the raft and passengers quickly out to sea.
The raft drifted quickly offshore, covering nearly 500 yards and still moving at the time of the rescue, Chief Wirtz said. The incident took place on the town line between Edgartown and Oak Bluffs, he said.
The father of the children, who was near the shore at the time of the incident, attempt to swim out and stop the raft but was unsuccessful.
Chief Wirtz said the call came into the emergency communication center at 2:21 p.m.
Oak Bluffs and Edgartown police and fire responded jointly to the scene, as well as both town's EMS teams, according to Chief Wirtz. The Oak Bluffs fire department dispatched its emergency rescue boat, swiftly retrieving the two boys from the water and returning them safely to shore.
"It was a very short time from the call to the rescue," Chief Wirtz said. "Nobody was injured. Everybody was rescued. Life is good."
The chief thanked his team and the rest of the responders for their swift work during the rescue.
"The rapid response of all the public safety personnel and their ability to work together complete these rescues is a really huge benefit to the Island," he said.