When Vineyard students go back to school on Wednesday, Sept. 8 to begin their third academic year amid the continuing pandemic, administrators say the school day will look more like it did prior to March 2020 — but still with some Covid precautions in place.
"I think it's really going to be normal school with masks," said regional high school principal, Sara Dingledy.
As per guidelines from the state department of elementary and secondary education, schools will be fully in-person with no at-home option this year, and universal indoor masking is required. Social distancing and hand washing hygiene will be encouraged, however, maintaining six or three feet of distance apart will no longer be mandated, said Vineyard schools superintendent Matt D'Andrea.
"That was the piece that made having our students in the buildings in-person a bit challenging," he said. "Definitely at six feet we couldn't do it in some of our buildings.
Masks may now be removed outdoors, following an amendment made to the Vineyard's mask policy by the All Island School Committee in August. Like last year, Island schools will con tinue to administer weekly Covid tests for students on a rotating basis. While a vaccine mandate has been discussed by the school committee, no decision has been made yet, according to Mr. D'Andrea. "Masks and surveillance testing are going to be our prime mitigation strategies," Ms. Dingledy said. Mr. D'Andrea said that as the public health situation evolves, the district will continue to meet on a regular basis with its health and safety committee and implement policy changes accordingly.
School leaders said they feel prepared and confident for the fall, citing their experience in dealing with the pandemic over the last two years and the high vaccination rates among eligible individuals.
"I think there is a level of understanding that allows us to do a better job of getting back to educating the kids in-person," Mr. D'Andrea said.
Mr. D'Andrea added that although final numbers are not available yet, enrollment at Island schools is up a bit.
"It looks like we have a slight up-tick in our buildings," he said.
The new semester will also see many aspects of typical school life resume. High school sports have already begun their preseason practices and scrimmages, including the first "hell week" since the pandemic eliminated last fall's season. Ms. Dingledy said that all extracurriculars will be back.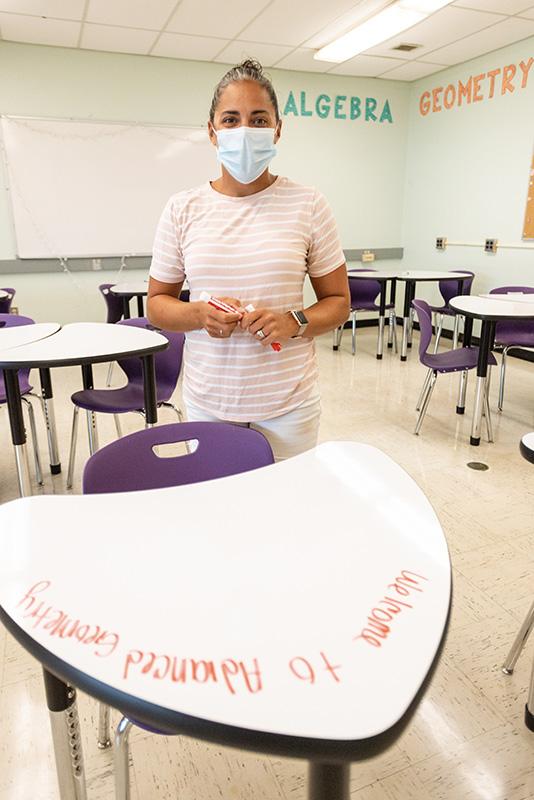 Pete Steedman, director of the Martha's Vineyard Public Charter School, noted that the fully in-person semester marks a new beginning for some of his students.
"There are some students who never stepped foot on campus last year," he said. He added that school administrators understand how this transition could be potentially difficult for students.
"We really have to be very aware and cognizant of making sure that we're providing the social, emotional health for students who have been removed from the classroom," Mr. Steedman said.
Ms. Dingledy said that in response to the pandemic the regional high school has expanded its mental health resources, including a part-time Portuguese language mental health counselor and an additional school adjustment counselor in the Compass program, which is for students with special needs.
Both the charter school and the regional high school are also expanding and re-imagining other course offerings. After a three-year process, the charter school received its International Baccalaureate accreditation this year and will begin these course offerings this semester. The school will also continue to offer its experiential learning program, which began last year as a strategy to "get kids off of Zoom," Mr. Steedman said. Once a week, students in grades 5 to 12 went in-person to help various Island organizations, including the African American Heritage Trail, Featherstone Center for the Arts, WMVY and local farms. Seventh and eighth grade students will continue to do this work in the fall.
At the regional high school, a new course program will be implemented where all seniors will take a civics and current issues class taught by the entire history department. As part of the course, students will hear from guest speakers and unpack current events issues in small groups.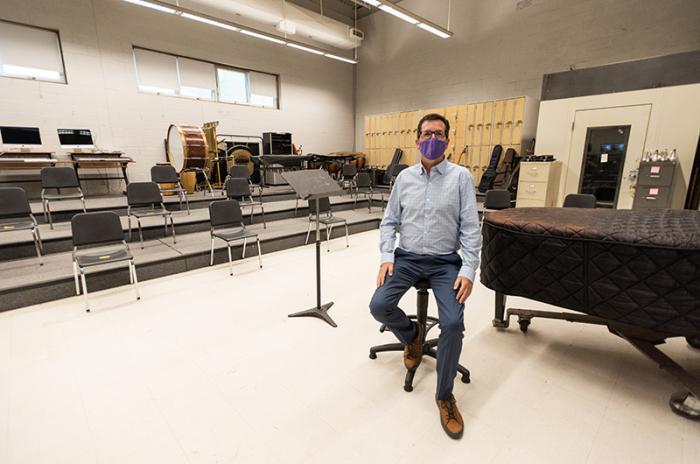 Sophomores will now take a health and physical education course for a full-year instead of a half-year. Ms. Dingledy said the extended course will allow for more in-depth exploration of topics like mental health, substance use and decision making.
The freshman orientation class will also provide transitional support, Ms. Dingledy said. Ninth grade students will be introduced to the school's academic integrity policy, discuss bullying and learn study skills in preparation for midterms. They will also participate in more light-hearted activities, such as an April field day dubbed the "Freshmen Cup."
Even with persistent Covid concerns, the attitude among school leaders heading into the new school year is optimistic.
"Although we all wished we were in a different place and we thought we would be in a different place in June, we're not," Mr. Steedman said. "But I think students and staff are excited to be back in the building."
"We really had hit a great place in our tone and culture in 2020 that was obviously disrupted by Covid," Ms. Dingledy said. "But [we're] looking forward to getting back to that place, where it felt like things were really smooth and running well."