Major redevelopment plans are now on the drawing board for the former Edu-Comp building at the head of Main street Vineyard Haven, with a prospective buyer seeking approval to gut and renovate the existing brick building for expanded retail use, and construct an elaborate four-story residential condominium complex overlooking Veterans Memorial Park. The project comes amid a flurry of large-scale commercial developments in downtown Vineyard Haven that have the potential to tax an already-overburdened wastewater treatment system, sparking political tensions inside town hall.
A public hearing was set to open before the Martha's Vineyard Commission Thursday night, where the project is under review as a development of regional impact (DRI). The applicant is Xerxes Agassi, a real estate developer who has a purchase and sale agreement for an undisclosed amount to buy the Edu-Comp property, according to commission documents.
The property at 4 State Road is owned by the family of the late Pat and Dorothy Gregory, who founded Edu-Comp, an art supply and computer store, in the 1980s. The store closed up shop in the fall of 2020, at the height of the pandemic, and soon after the property was placed on the market for sale. The asking price was $2.6 million, according to a listing in LINK, the Vineyard's multiple listing service.
The three-story brick building dates to 1930 and formerly housed a telephone company, among other uses through the years. The plan filed by Mr. Agassi calls for completely renovating the existing 7,686-square-foot building and adding a 16,800-square-foot building onto the south side of the property, for a total of 24,486 square feet. The renovated old building will have three floors and the new building will have four floors, according to the plans. Seven retail and office condominiums are planned for the first floor in a mall-like "arcade" configuration, according to the plans and renderings, with a new building entry facing State Road. The 15 one- and two-bedroom residential apartments would range in size from 640 square feet to 1,629 square feet, with a total of 22 bedrooms. A rooftop terrace and garden with a jacuzzi and spa are also part of the plan, as well as improved pedestrian access to the town-owned Veterans Memorial Park. A total of 17 parking spaces are planned for the rear of the building. Five of the residential condominiums would be set aside for what is being termed workforce housing, with two of the units designated as affordable, that is, restricted to people earning 80 per cent of area median income in Dukes County.
According to MVC documents, the Martha's Vineyard Hospital has already spoken for the five specially designated units. In a June 23 letter to Mr. Agassi and his business concern Delano & Company, Edward Olivier, chief financial officer at the hospital, confirmed the arrangement and offered support for the project.
"I am writing today to express Martha's Vineyard Hospital's support for your proposed renovation at 4 State Road," the letter says in part. "It is the intention of the hospital to lease five units of workforce housing . . . which will be used exclusively as residential accommodations for hospital workers." Mr. Olivier also wrote: "Because of the hospital's current leases of other residential properties owned by Delano & Company, I can state that the ongoing experience of working with you has been consistently positive."
As with other recent development proposals in downtown Vineyard Haven, wastewater is a pivotal issue. The Tisbury wastewater treatment plant is nearly at capacity, and the town recently began a five-year comprehensive wastewater management plan, a first step before any expansion can be considered at the relatively small treatment plant which mainly services the downtown area. Meanwhile, with demand for new sewer connections on the rise, town wastewater issues have become a political football.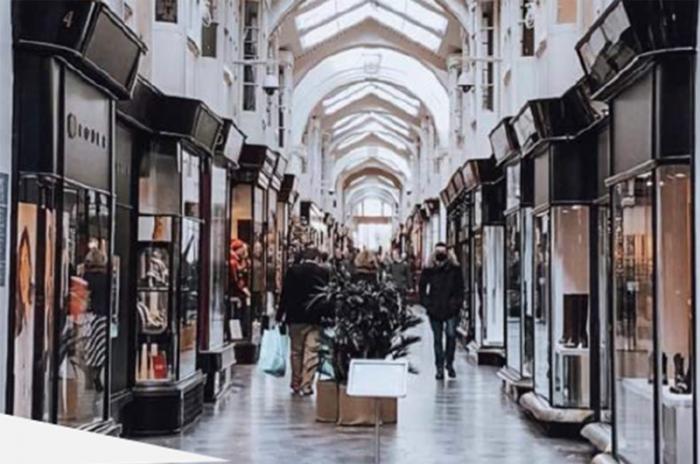 In the most recent volley, last month the town selectmen, who also act as sewer commissioners, reshuffled their wastewater advisory board by ousting a longtime member who has spoken out against increases in sewer flow allocations. John Best was not reappointed to the advisory board.
The Edu-Comp building is currently serviced by an on-site septic system but the property previously had secured approval for 652 gallons per day of wastewater flow. According to MVC documents, Mr. Agassi applied to the town for the 652 gallons per day plus an additional 1,926 gallons per day, for a total flow of 2,578 gallons per day. On Sept. 16 the wastewater department issued a letter of conditional approval for the additional flow, according to MVC documents.
Wastewater commission approval hinges on approval of the development by the commission.
Located in an archaeologically sensitive area known as the Vincent Site, the project was also the subject of a survey by the Public Archeology Lab (PAL) in Rhode Island, requested last month by the Massachusetts Historical Commission. Results are pending.
Available public records show that Xerxes Agassi, whose full name is Xerxes Aghassipour, has been quietly snapping up real estate on Martha's Vineyard and Nantucket over the past several years.
In October 2013, he bought a seven-bedroom house at 40 Delano Road in Vineyard Haven at a foreclosure sale for $530,000. Between 2017 and 2021, he purchased eight more homes, including five in Oak Bluffs, two more in Tisbury and one in Edgartown, either individually or through LLCs for which he is listed as manager. In 2020, he also bought two properties on Nantucket.
His company, Delano & Co., has an address at 1 Lagoon Pond Road in Vineyard Haven, which is the U.S. Post Office, and is described on its website as "a full-service property management company based on Martha's Vineyard." Its services include design/build construction and property maintenance.
"We employ a team of trusted contractors to resolve a range of maintenance issues including: plumbing, electrical, boiler and HVAC, roofing, painting, landscaping and much more," according to a statement on the site.