Darryl Goffreda and I have been coming to the Island for almost a decade. Martha's Vineyard was the first place that we went on a trip together as a couple. Every year since then, we have been coming back to fish the derby. I knew from the moment I stood next to Darryl at the Edgartown harbor that this was a magical place.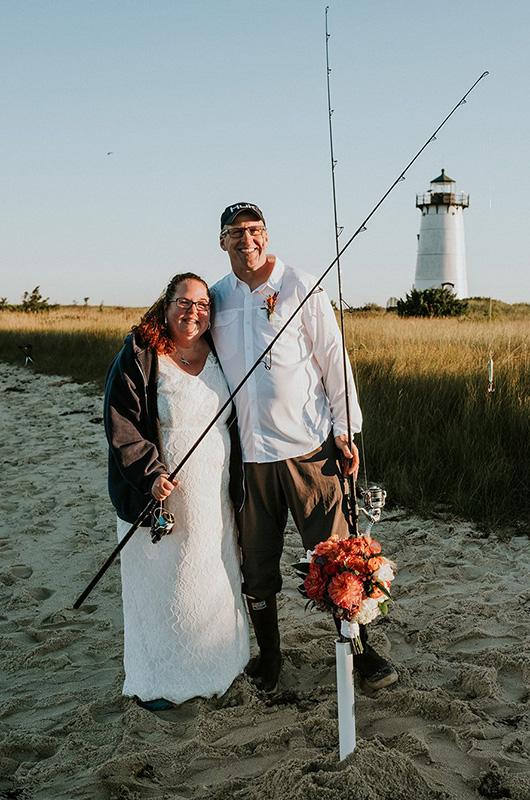 Through the years, the joy of returning for the derby continued to strengthen our bond as a couple. Our relationship flourished as we talked and laughed, casting for false albacore.
I learned to cast on the shoreline of Edgartown harbor. I quickly became acquainted with the spin and fly fishermen as I hooked their lines my first year. With true derby spirit, they were always very kind to me. These same anglers cheered me on as I caught my first albie. They have continued to support me on as the years have gone by, and as my angling has improved.
Every year, I love to fish at that same spot, right between the fly and spin fishermen. It has always been my favorite place to watch the sunrise, watch the sky change around the lighthouse and, when I am lucky, catch a fish.
The derby has become a such big part of our lives. Every year we look forward to returning and seeing the people we have met throughout the years, while continuing to meet new ones.
This year, the derby was a bit more magical for us. Darryl and I decided to get married at the edge of the harbor in front of the lighthouse.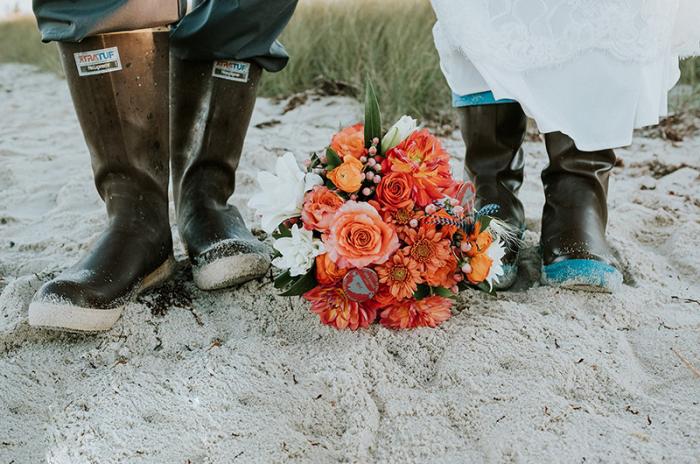 At sunrise on Friday, Oct. 1, we married at our favorite spot, among the fisherman. My brother Bob performed the ceremony, with my children and grandson as witnesses. My brother ended with the words: "Now, go catch some fish!" We immediately started casting, with derby pins in my bouquet and my XTRATUF boots under my wedding dress.
In true derby spirit, a fisherman named Kevin congratulated us and gave us a new lure as a gift. The next day, Joel and the "boys from the beach" gave us personalized Yo-Zuri swimming plugs. We ran into so many derby friends who congratulated us, including Joey at a local shop, who presented us with a custom piece of art that he created.
Thank you to all the derby anglers who make us feel welcome every year.