The future is uncertain for the last main street hardware store on Martha's Vineyard.
The building that houses Phillips Hardware on Circuit avenue in Oak Bluffs was listed for sale by the owners on March 15.
The asking price is $2.9 million. The hardware store business is not included in the sale.
The family-owned hardware store was founded 94 years ago by the Phillips family and has long been an anchor store in the heart of downtown Oak Bluffs, selling a varietry of tools, electrical supplies and home goods.
The 5,100-square-foot commercial building sits on a 6,500 square foot lot at 30 Circuit avenue.
Speaking to the Gazette in the hardware store lobby Monday, owners Donna Leon and Susan Phillips, who are sisters, said the decision to sell the property has been emotional.
"We haven't taken this decision lightly," Ms. Leon said.
The property is assessed at $1.83 million, with the land assessed at $1.12 million and the one-story brick building at $706,000, according to the property listing in LINK, the Island multiple listing service.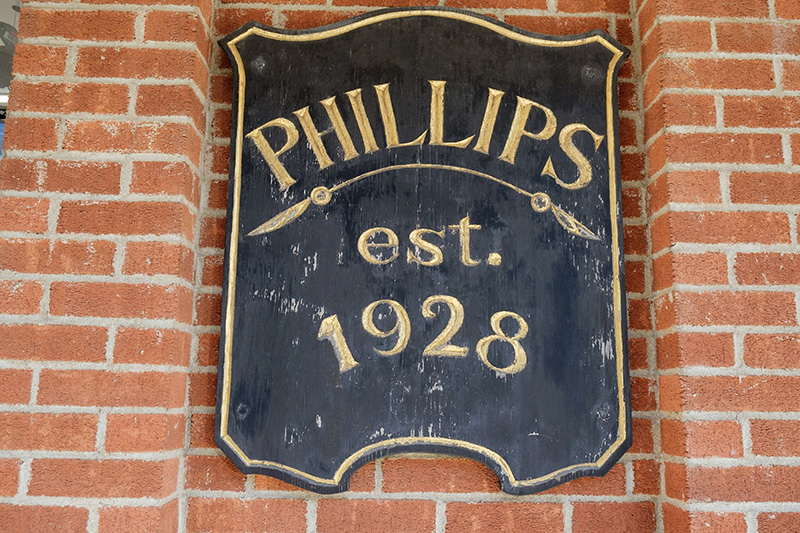 The building was approved for a complete rebuild by the Martha's Vineyard Commission in 2016, when the owners planned to raze the property and replace it with a nearly 18,000-square-foot, three-story building.
Ms. Leon and Ms. Phillips had planned to use the newly constructed space above the hardware store to build apartments and workforce housing.
But the project faced years of municipal hurdles, including zoning obstacles, and more recently supply chain delays and a legal challenge, the owners said, prompting the decision to put the building on the market.
"After five years we just decided that it wasn't going to work that way," Ms. Leon said.
Ms. Leon and Ms. Phillips said they hoped to stay on as a tenant and keep the hardware business open, but that will depend on the buyer. And if Phillips Hardware ceases to exist, the owners said they hoped another hardware store would take its place.
Since the property was placed on the market last Tuesday, two potential buyers have expressed interest in the building, the owners said. Both expressed plans to allow the hardware to remain on the first floor.
"We're hoping that works out," Ms. Leon said. "Our hope is we can stay in here at least through the summer," she added.
"But we are not selling the business at this point."