Oak Bluffs is getting one last late-night summer.
The town's select board voted Tuesday to move up last call for businesses with alcohol by 30 minutes, matching Oak Bluffs with Edgartown. Beginning Oct. 1, alcohol will have to stop flowing by 12:30 a.m. and establishments will have to close by 1 a.m.
The board was split on the decision 3-2, with Brian Packish and Ryan Ruley advocating for immediate implementation.
The change comes after several months of debate among the select board, the police department and town restaurant owners.
At past meetings police chief Jonathan Searle pushed for the earlier last call, stating that the department is severely understaffed and public safety is in jeopardy if multiple emergencies are called in late at night.
"I'm proud to be from OB and am proud of our nightlife… but there's a professional force telling me that I'm unable to maintain this," said Mr. Packish.
Both Chief Searle and Mr. Ruley, who is a police sergeant in Edgartown, have said that the half-hour gap in drinking hours between Edgartown and Oak Bluffs encourages drunk driving and other reckless behavior as people travel between towns.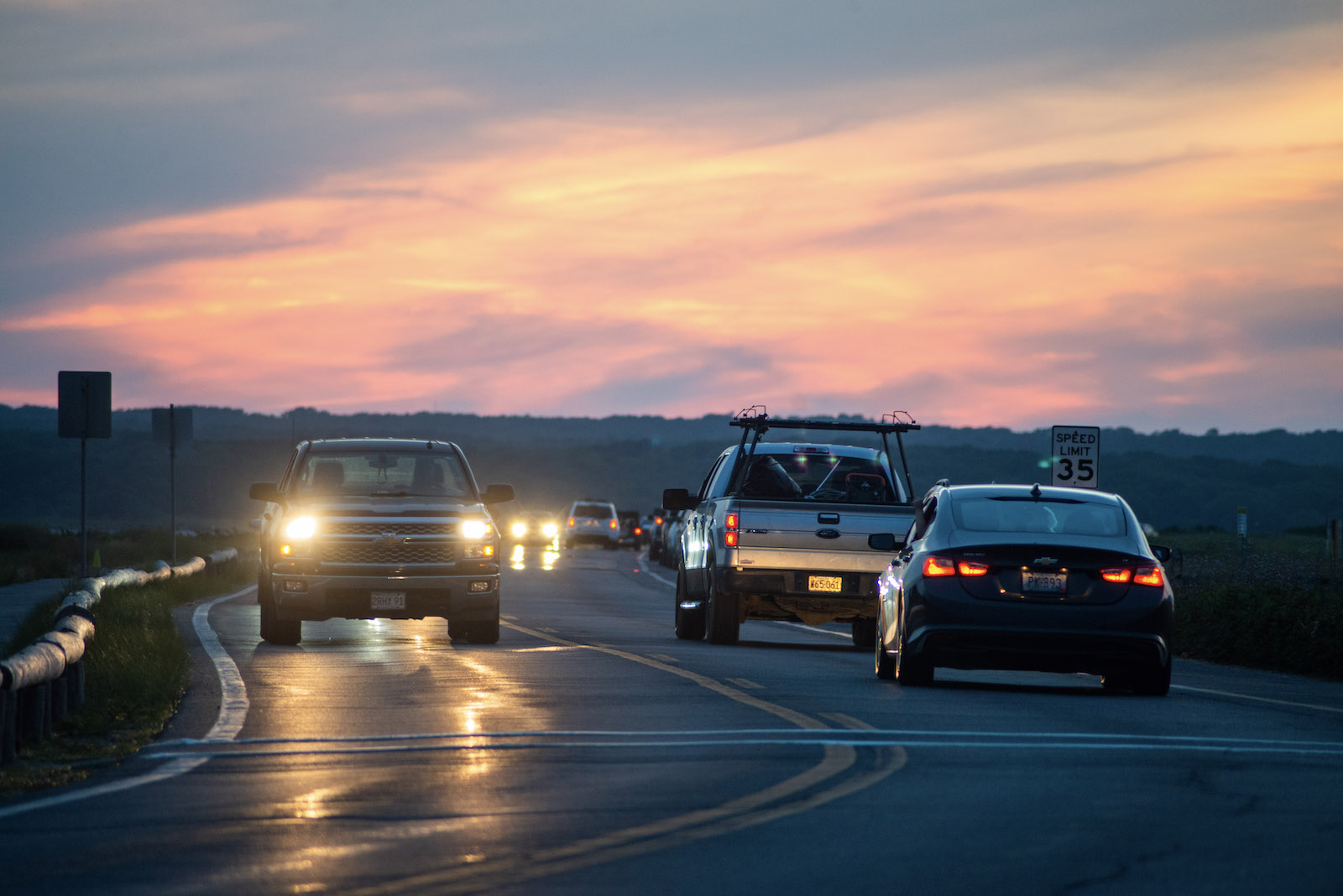 The three other board members agreed that waiting until October to change the last call would allow business owners to implement any security changes and crowd control measures they've pitched at previous meetings.
The select board and police department will be conducting regular check-ins with businesses over the summer. Board member Gail Barmakian said that if public safety continues to be at risk then the board will consider implementing the change sooner.
The board additionally amended the town's policy on seasonal and annual liquor license holders.
If seasonal license holders wish to close their businesses for more than 48 hours between the effective dates of April 1 to Nov. 30, they are required to notify the select board.
Annual license holders who plan to close for more than 30 consecutive days of the calendar year must seek permission from the select board. No more than four annual license holders may be closed at the same time except in extenuating circumstances.
The board also approved $65,000 to start designs and permitting for a new paid parking lot at a vacant parcel on Uncas avenue.
To wrap the evening and their last meeting on the select board, Mr. Ruley and Mr. Packish shared words of gratitude.
"I want to thank the people who haven't supported me because at the end of the day that's the people who make me work to be better," Mr. Packish said. He served on the board for six years.
"There's so much work that goes on to make this machine run… I still plan on being around a little bit and in attendance at meetings, but I appreciate all of you guys," said Mr. Ruley, who spent three years on the board.