Marie Larsen defeated Russell Maloney in the two-way Chilmark select board race Wednesday by a vote of 327 to 124.
A retired school administrator and first-time candidate, Ms. Larsen will take over for Warren Doty, who decided to not run for reelection after 24 years on the board.
"I'm thrilled that the voters of Chilmark picked me and I'm ready to get to work," Ms. Larsen said.
A total of 456 people voted.
Ms. Larsen moved to the Island 40 years ago. She went on to open Edgartown Seafood with her husband Daniel before later becoming an administrator at the public charter school.
Ms. Larsen campaigned on preserving the Menemsha fishing community, limiting budgetary spending and supporting young people moving to town. In the lead up to the election, she said the town needs to get ongoing spending under control to pay for large upcoming projects.
Mr. Maloney, a real estate broker and fellow first-time candidate, moved to Chilmark 20 years ago after a career in finance in New York. A member of the zoning board of appeals and the conservation commission, he said the most critical issue facing the town was housing.
Neither candidate was at the polls when the results were read around 10:40 p.m. There were no other contested races.
Education also featured prominently on the ballot this year.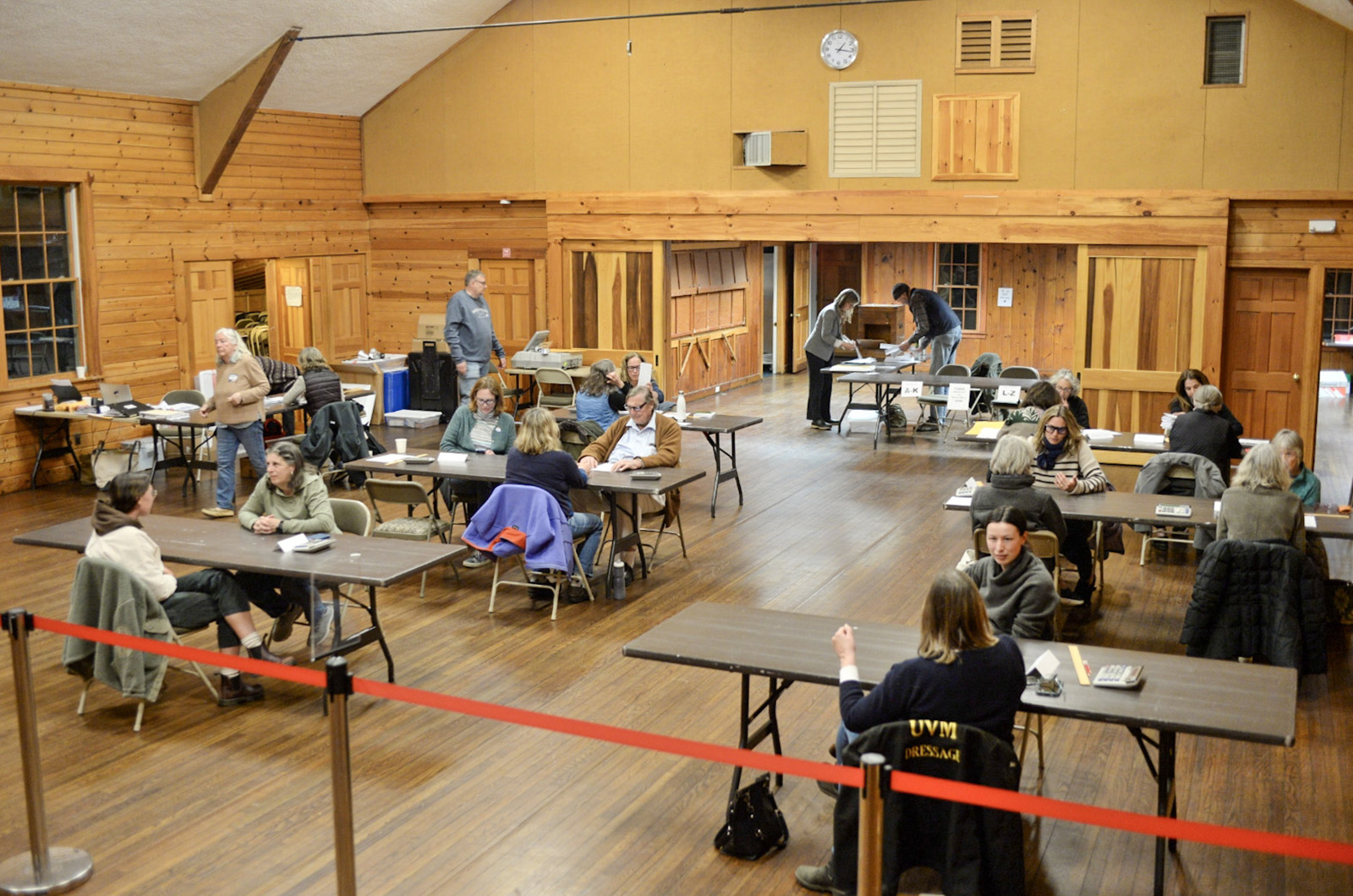 Voters passed $2.2 million in spending for a new heating, ventilation and air conditioning system for the Chilmark School by a vote of 355 to 124.
Voters also approved paying the town's share of a $2 million feasibility study for the high school. The district is exploring the potential of renovating or replacing the 1959 school.
An additional $297,988 for the up-Island regional schools also gained the thumbs up from voters, passing 354 to 83.