Oak Bluffs is set to begin evaluating a proposal for a first-of-its-kind veterans housing complex on the Island.
Responding to a request for proposals from the town, the Island Housing Trust (IHT) last week presented plans to the Oak Bluffs affordable housing committee for a $5.3 million housing complex dedicated to low and moderate-income veterans. The plan calls for building 12 one-bedroom apartments on a 3.4-acre town-owned parcel on Bellevue avenue, situated off County Road.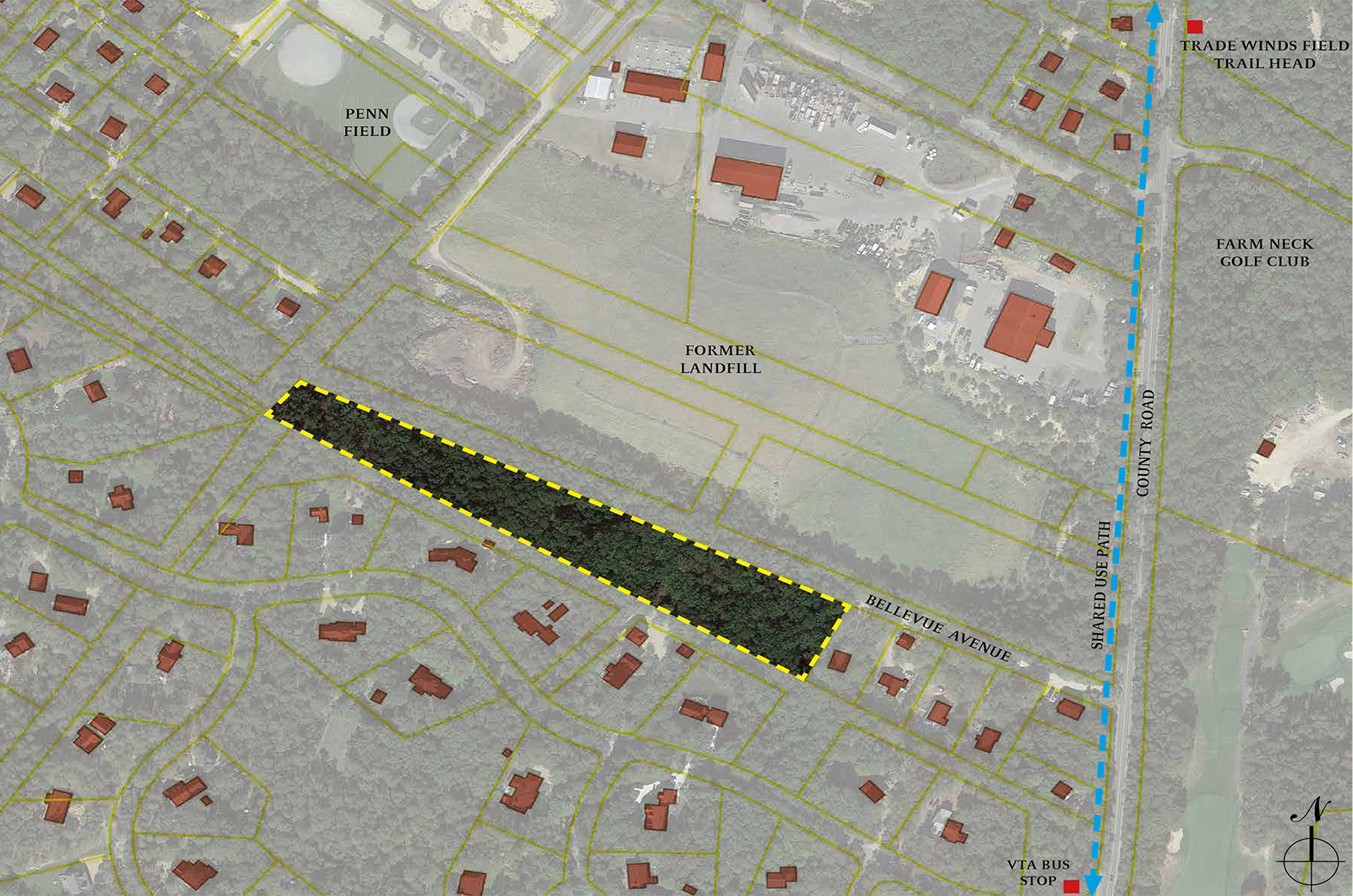 The apartments are planned to be spread out among three homes and would be year-round rentals for veterans earning between 30 and 80 per cent of the area median income. The trust is partnering with the Cape and Island Veterans Outreach Center.
"For me personally, as a veteran, there's no greater opportunity than to make sure we have good affordable housing for our veterans so they can continue to be productive members of our community," said Jim Seymour, executive director of the outreach center.
Currently there is no dedicated housing on the Island for veterans, according to IHT executive director Philippe Jordi.
"It could be a really nice way to work on an issue that affects all vets," Mr. Jordi said.
IHT was the only developer that responded to the town request for proposals. Using a so-called friendly 40B process, the trust would develop the site and hand over management to the Cape-based outreach center. Approvals will be needed from the Martha's Vineyard Commission and the Oak Bluffs zoning board of appeals. According to the proposal, funding for the project would come from a mix of sources, including various grants, loans and $900,000 in Community Preservation Act funds from the six Island towns.
Housing committee chairman Mark Leonard said he was impressed with the presentation. He said a team made up of members of the finance committee, planning board, affordable housing committee and select board will now evaluate the project for possible referral to the select board.
"It looks like a nice fit with the neighborhood," Mr. Leonard said. "We hope the select board would see the value of it and move forward."