With housing for summer workers at a premium on Martha's Vineyard, a large Island employer has seized upon another way to approach the problem.
Oak Bluffs businessman Mark Wallace recently purchased a nine-bedroom home in Woods Hole, a short walk to the ferry, in hopes of building a commuter workforce.
"When that property came up, it was like, okay, let's try something different," Mr. Wallace said in an interview with the Gazette. "It's just a rearranging of how you think about what the situation is. Not everybody that works in Boston lives in Boston."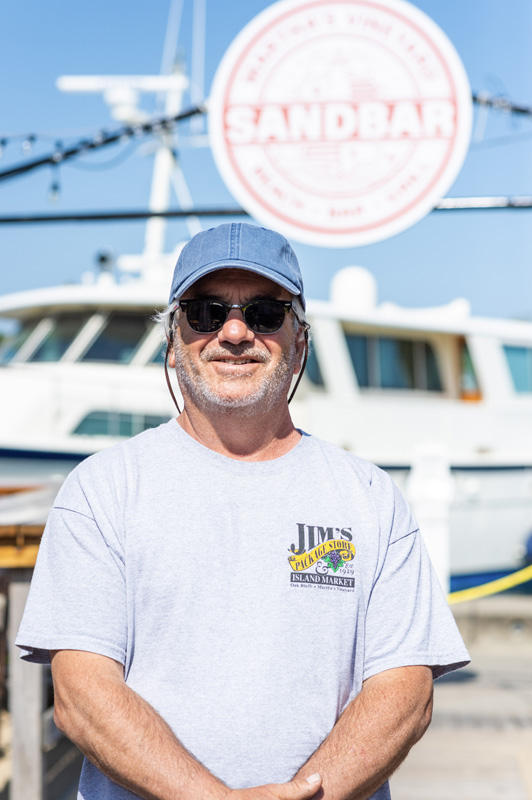 With the price of season-long rentals rising and the inventory shrinking as homeowners opt for short-term rentals, more and more Island business owners have resorted to buying up houses for their workforce. But with the median price of a single-family home verging on $1.5 million, that's an expensive proposition.
Mr. Wallace purchased the 3,282-square-foot house on Little Harbor Road for $1.35 million.
"It's not comparable to the Island," he said, noting that a similarly-sized Vineyard house would most likely cost more than twice that price.
With his brother Michael, Mr. Wallace co-owns a host of Island business, from the Sandbar and Jim's Package Store to two rental car outlets. All told, they employ about 150 people. Stable housing is key to running each business smoothly, he said.
The building's location within walking distance from the ferry terminal was an essential part of the equation, he said.
"The hardest part about the boat is having the car . . . . Waiting in line, you add so much to your commute," he said.
Commuters who park in a Steamship lot before shuttling to the terminal can add as much as an hour to their travel time, on top of a 45-minute ferry ride and any on-Island commuting.
"It's lines, it's endless lines," Mr. Wallace said.
Even for walk-on riders, ferry service is not oriented to commuter traffic, he added. If the Steamship Authority implemented a faster passenger ferry, with service that stretched later than 9:30 p.m., "then you'd have a full-fledged, on-Island/off-Island workforce," he said.
Despite all the drawbacks, Mr. Wallace said purchasing the off-Island home simply made financial sense.
"It's very difficult to try to make it work for what people charge for rent on the Island," he said, adding that he has to offset rental prices by increasing employee compensation. Even with the $174 Steamship commuter pass, commuting from off-Island can be a more affordable, if less desirable, option.
Yet, if housing trends continue, that affordability may not last.
"The number one problem is that Woods Hole has no affordable housing either," Mr. Wallace said, by way of explaining why other business owners haven't taken similar measures. "I'm finding just as much demand and people on the other side who need housing as this side."
Mr. Wallace said he learned about the Little Harbor Road property by chance, sent his way by a friend who saw the listing while browsing Zillow.
"I made an appointment the first day it went on the market . . . It's a very special opportunity to own a property that close to the boat."
But the purchase of the Woods Hole home is just one piece of a larger puzzle that gets more difficult for business owners each year.
"Everybody wants to live here," Mr. Wallace said. "We would probably have to sell everything if we didn't have housing for our employees."