On an Island that reports some of the highest binge-drinking rates in Massachusetts, the Vineyard event scene can often feature copious amounts of booze.
But one of the largest fundraisers for the Island's only sober house does things a little differently.
Next week, Vineyard House will host its annual Water Tasting by the Sea. Instead of alcohol, attendees can sample an array of sparkling and still waters while enjoying a raw bar and tasting menu.
Started as a small, grassroots event more than 25 years ago, the fundraiser regularly attracts a crowd of 250 people and can bring in about 20 per cent of the annual donations for the sober home, said Mark Jenkins, a board member at the nonprofit.
Being an alcohol-free party on the Vineyard social calendar, the event is itself a celebration of recovery.
"It's assumed it's always necessary to have alcohol to have a good time," Mr. Jenkins said. "I think people find [the water tasting] a very refreshing, no pun intended, format."
Money raised at the event helps subsidize the nonprofit, which started 1997 and is coming up on its 10th year at its Vineyard Haven campus. Known colloquially as "the sober house," Vineyard House provides structured housing in separate men's and women's buildings for up to 24 Islanders in early recovery from substance use disorder.
"This is probably one of our most important ways of raising money for our mission," Mr. Jenkins said.
Alcohol remains, by far, the most-used substance on Martha's Vineyard and a majority of the people attribute alcohol use as the reason for entering the Vineyard House, though use of opiates and other drugs are cited as well.
It's estimated about 25 per cent of people on the Island will drink excessively in 2023, according to data collected by the University of Wisconsin Population Health Institute, which undertakes surveys and modeling across the country. That rate was highest for any Massachusetts county, tied with Barnstable and Plymouth counties.
Martha's Vineyard Community Services referred 74 people to detox in the last fiscal year, 65 per cent of them for alcohol use.
"The overwhelming issue is alcohol abuse," said Stacy Wise, the outreach coordinator at the Red House, a peer recovery center on the Island. "That's still the biggest problem on the Vineyard."
Nearly 80 per cent of the people in recovery that the Red House coaches deal with is for alcohol. Older generations are one of the main demographics, several officials said.
"The alcohol problem is very large among the elder population on the Island," said Chip Coblyn, a member of the Martha's Vineyard Substance Use Disorder Coalition. "It's more accessible, more traditional."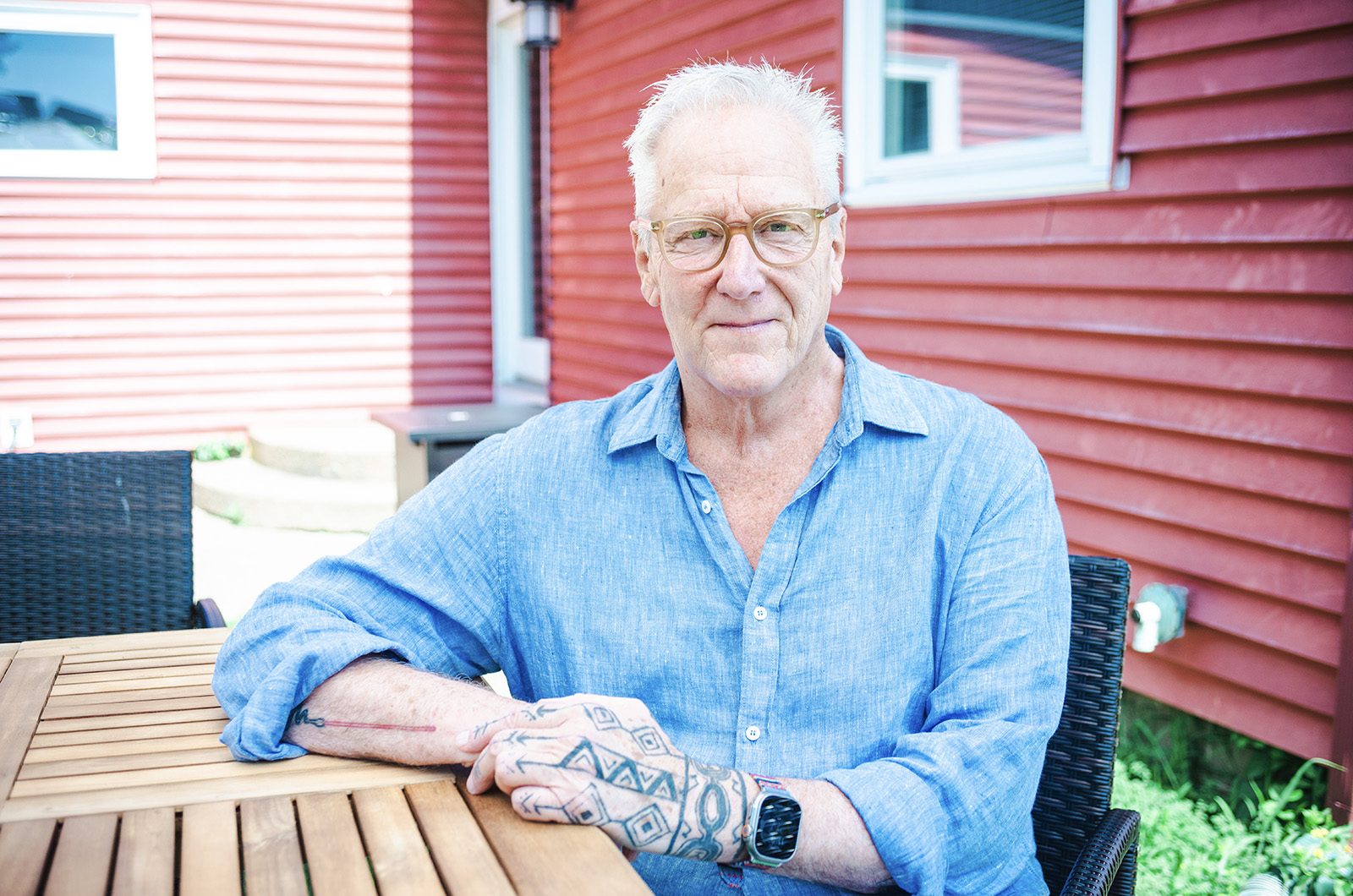 The Island's isolation and seasonality have been cited as some of the reasons for high drinking rates. Alcohol's prevalence in everyday life and accessibility, as compared to opiates, also plays into it, said Robert Cropper, the director of recovery management at the Red House.
"It's really difficult to escape," he said. "People don't know if they're drinking a lot . . . It's just much more insidious."
In recent years, there have been attempts to break the stigma on-Island around substance use. Police have also started working with recovery services to visit people following an overdose to try and get them into recovery. Hub MV, another recovery program, started in the fall of 2022 in an effort to get people help before their addiction resulted in interactions with police.
But people who require detox must go off-Island. Vineyard House remains the only sober living community on the Vineyard.
Residents pay $130 a week to live at Vineyard House, and funds raised at the water tasting underwrite services not covered by rental payments, said executive director Jennifer Vogel.
"Contributions to our annual Water Tasting by the Sea can have a life-changing impact," she said. "Together, we can bring hope and support to those on the path to recovery."
The event will be held on Thursday, July 27 beginning at 5:30 p.m. at the Friedman estate on Oyster Pond and will include music from Rose Guerin and Jeremy Berlin. More information and tickets are available at vineyardhouse.org.
Brian Morris, a recovery coach at Island Health Care, toasted the event, saying it is a huge help for a great Island service.
"I'll be there," he said. "The water tastes good."