Edgartown officials are pushing back against a recent shorebird conservation restriction that could hamper oversand vehicle (OSV) access on the Island and across the state.
While seeking state approval for OSV access on Norton Point Beach earlier this year, the Edgartown parks department received an order of conditions from the National Heritage and Endangered Species Program prohibiting OSV trails within 50 yards of an endangered shorebird nest. In a meeting Monday, the select board and the parks department agreed to send a letter to the state Division of Fisheries and Wildlife, taking issue with the new rule.
When the 50-yard condition first went into effect, the Edgartown parks department scrambled to find an OSV access point that met state requirements because the original entrance was too close to piping plover nests. Officials found a workaround by placing an OSV entrance at the site of a blowout, but given the narrow and dynamic state of much of the Island's shoreline, officials and residents are worried that the 50-yard rule could effectively shut down OSV access if it becomes standard.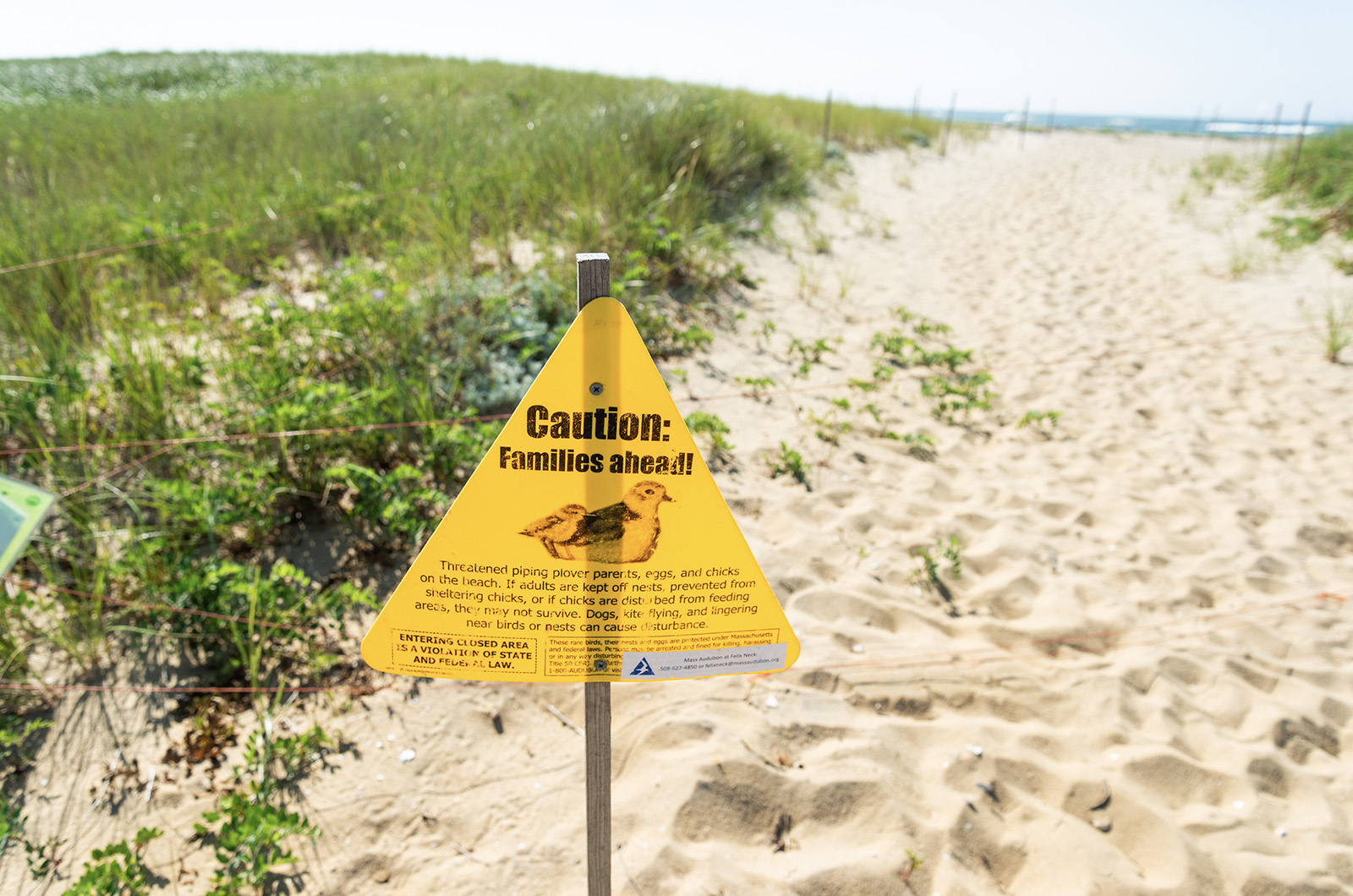 The restriction is relatively new and not a part of the 1993 Wetlands Protection Act that serves as a basis for the town's beach management plan, Peter Sliwkowski, a Chappaquiddick resident and the president of the Martha's Vineyard Beachgoers Access Group, told the select board Monday.
Mr. Sliwkowski gave a presentation to the board urging officials to speak out against the 50-yard rule and any other proposed conditions that go beyond the 1993 shorebird management guidelines.
He argued that all proposed conditions should go through the due process, including a public hearing.
"[The DFW did not go through] all the balancing that needed to occur, which are what are the ramifications of these policies not only for the birds but for the general public?" Mr. Sliwkowski said.
To express the group's disapproval, Mr. Sliwkowski said that MVBAG will be sending the DFW a letter and encouraged the select board to do the same. In addition to walking back the 50-yard rule, Mr. Sliwkowski asked that the state not issue additional conditions for municipal- or state-managed properties that adhere to the 1993 guidelines.
Conservation agent Jane Varkonda confirmed that she had read all of MVBAG's materials and approved of them. The select board voted unanimously to send their own letter matching MVBAG's language. Selectman Mike Donaroma was not present to vote.
Select board chair Arthur Smadbeck thanked the Edgartown parks department for their hard work this summer after taking over management of Norton Point beach this spring.
"I know it's been a lot," he said.