Federal drug investigators released new details this week about the mysterious package of cocaine that washed up on Lucy Vincent Beach in July.
David DiTullio, the head of the U.S. Drug Enforcement Administration office on Cape Cod, said Monday the package found by beachgoers July 27 was 24 kilograms of pure, unadulterated cocaine.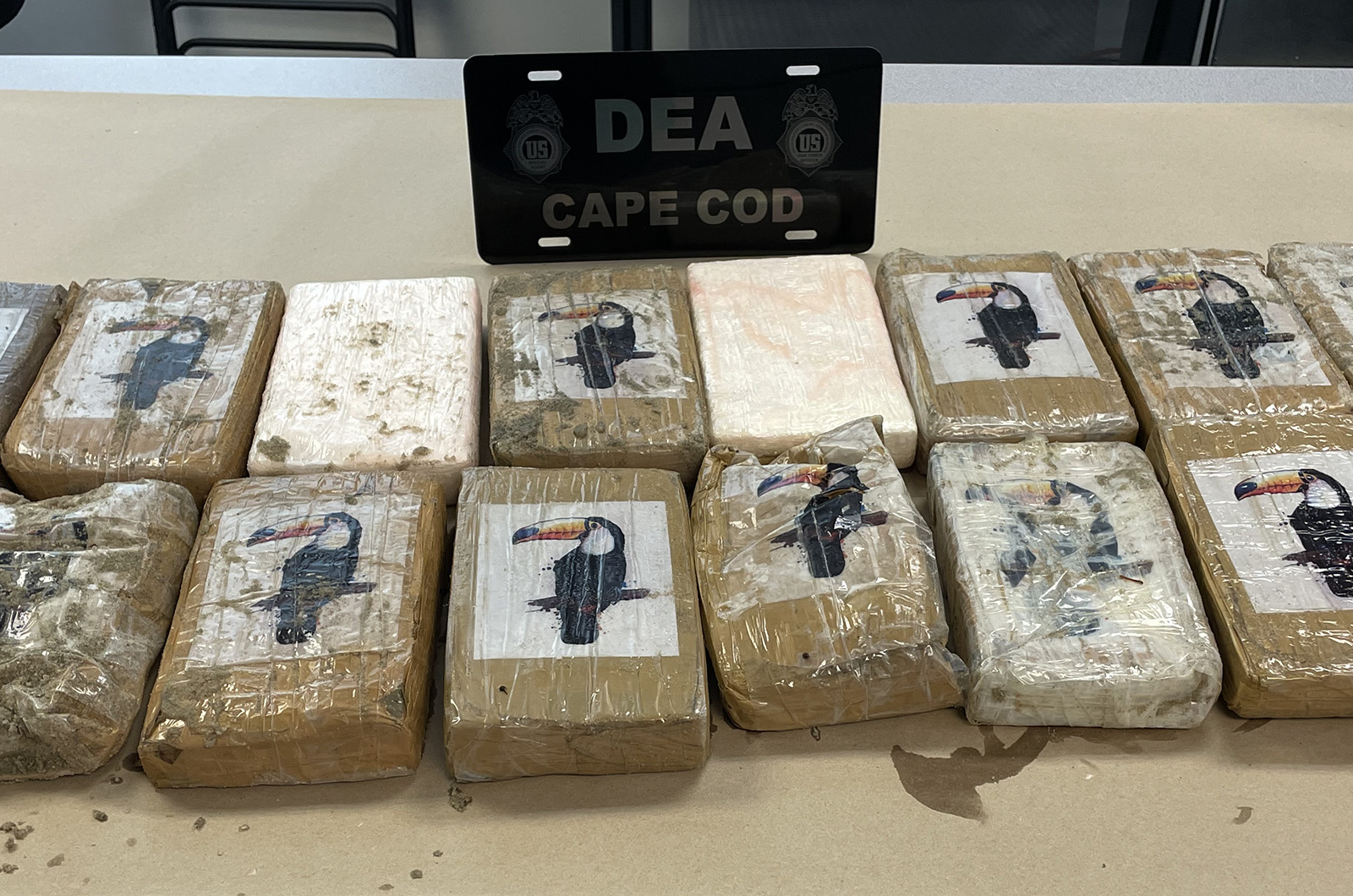 The package of drugs, estimated to be worth between $864,000 and $1.3 million, was likely connected with drug cartels in South America and is also potentially the largest amount ever seen on the Island, Mr. DiTullio said in an interview with Island press at the Oak Bluffs police station.
"This is not a common thing to happen in Massachusetts or even New England for that matter," he said. "As an agency, we see it happen down in the Florida Keys, in the Caribbean. But this is kind of an anomaly for this part of the states."
The package was found by a family at the Chilmark beach on a sunny day. A burlap bag contained 24 single-kilogram bricks of cocaine, each branded with a colorful toucan design. The burlap bag was then wrapped in a trash bag, which kept the drugs largely in good condition. Officers don't believe the bag was out to sea very long, and it's not clear if it was actually destined for Martha's Vineyard or somewhere else in the region.
"This is the first time – I've been in New England for around 20 years – and I had never heard or seen of it especially, you know, of this magnitude with 24 kilos. That's a significant amount," Mr. DiTullio said.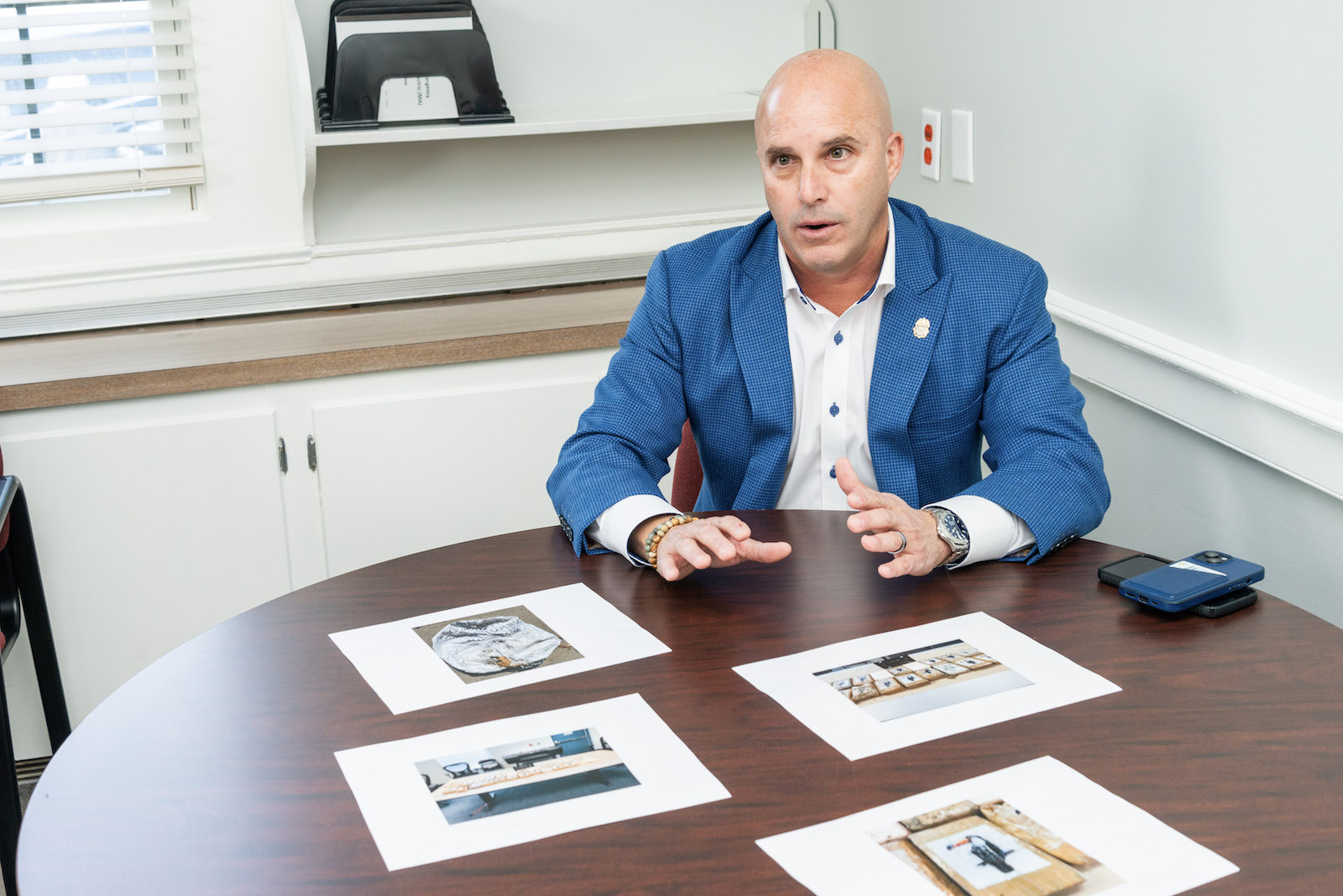 The drugs were tested at a federal lab in New York. The DEA hasn't attributed the toucan bricks to a specific cartel, and Mr. DiTullio said another brick with different markings was found on the north shore of West Tisbury within a month of the initial Chilmark discovery. How the drugs washed up on the Vineyard's sandy shores, and if either of the finds are related, officials don't know.
"We surmise the package somehow ended up in the waters between Rhode Island and Martha's Vineyard and washed up on the beach in Chilmark, based on the tides and based on the winds," Mr. DiTullio said.
It's possible that someone dropped the massive bag of cocaine off a boat for someone else to pick up, though Mr. DiTullio said that it was unlikely meant to show up in Chilmark. A U.S. Coast Guard boat could have also spooked a transporter, prompting them to dump the drugs.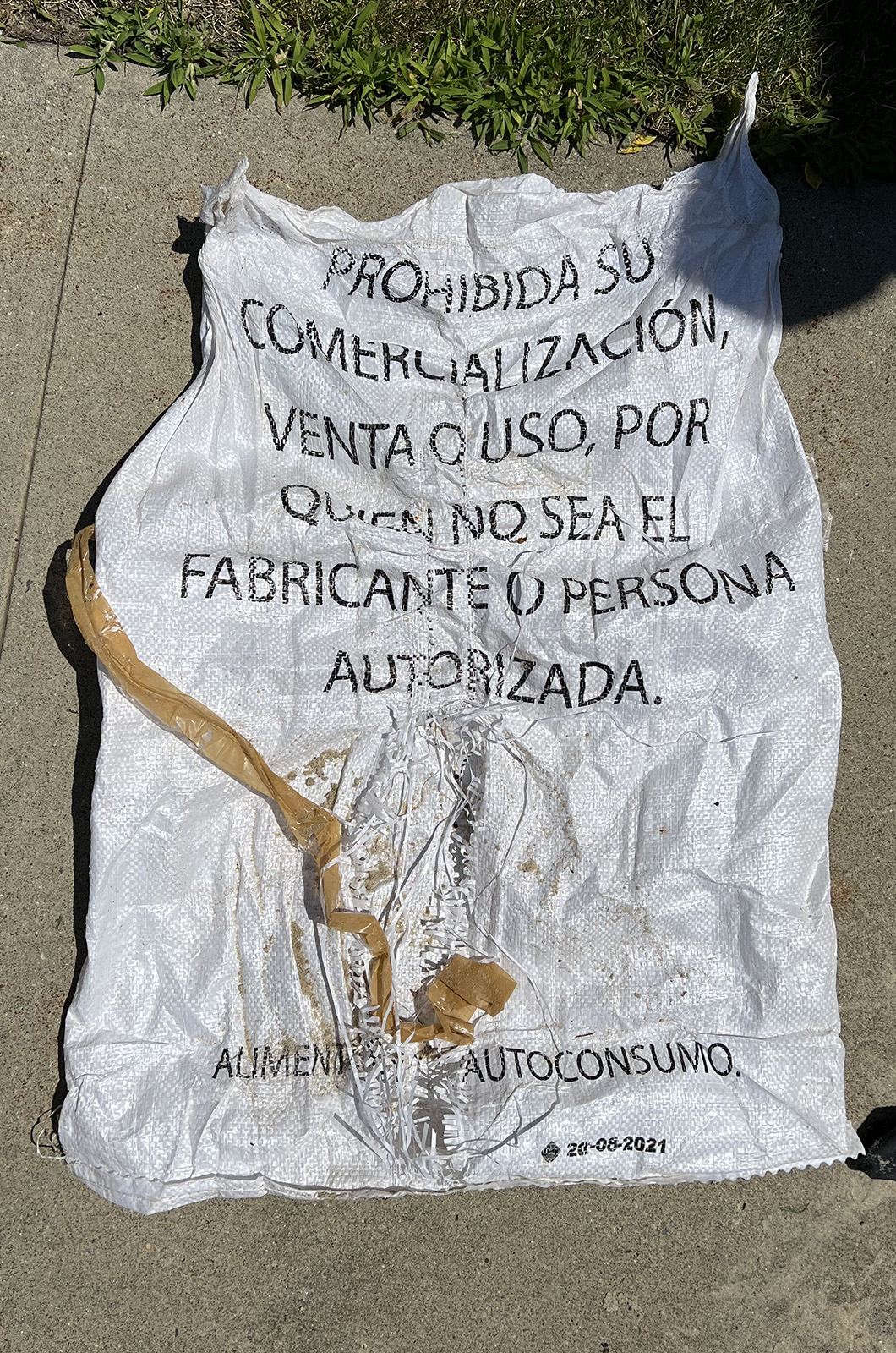 "All those options are on the table, for sure, and we would like to implore if the public has any additional information regarding this to come forward and help us," he said.
To see uncut drugs in these quantities is rare for the Island. New England in general is considered an end point in the drug trade and these types of pure drugs are more often found in larger "source" cities.
On the Island, drugs are more likely to be cut with other, cheaper drugs to increase dealer profits, according to local law enforcement. Oak Bluffs police chief Jonathan Searle said police made a drug bust last fall of nearly a kilogram of cocaine, and they often come across counterfeit pills.
But the massive quantity of pure cocaine remains a record that will likely stand for a long time.
"This is certainly the most amount of cocaine that the Vineyard has ever seen," Mr. DiTullio said.
Officers said the investigation is ongoing and no arrests have been made.