From a failed heath hen reservation to a red pine plantation gone wrong, the Manuel F. Correllus State Forest has weathered its share of management experiments.
In 2012, the forest's plants and trees can breathe easy, as the forest recently has been designated as a state reserve by the Massachusetts Department of Conservation and Recreation (DCR).
David Foster, Harvard University forest director and historian for the Correllus state forest, said the designation has guaranteed a better future of the forest.
"There is a whole range of activities that might have gone on there that cannot go on now," he said. "[The designation] was done proactively in supporting natural processes, natural ecosystems, and allowing restoration of important habitats.
"The biggest threat to Correllus is that over the last 300 years, people have viewed it as an unused wasteland and have tried to propose new things to do with it," said Mr. Foster. "Whether that be develop it, expand the airport, or grow trees on it . . . just do something to make it more 'productive.' Designating it as a reserve underscores how important it is as a natural landscape and will help to prevent that type of further change."
The DCR began its landscape designation initiative in 2009 to develop long-term strategies for managing the 311,000 acres of forested lands in the state and urban parks system. Paul Gregory, southeast regional management forester for the DCR, said there were three possible designations: woodlands, parklands or reserves.
According to the DCR's selection criteria, land designated as a reserve, such as the Correllus state forest, must consist of continuous plots large enough to host ecosystems providing biodiversity, must have limited recreational infrastructure, be buffered from development and must conserve ecological and evolutionary processes.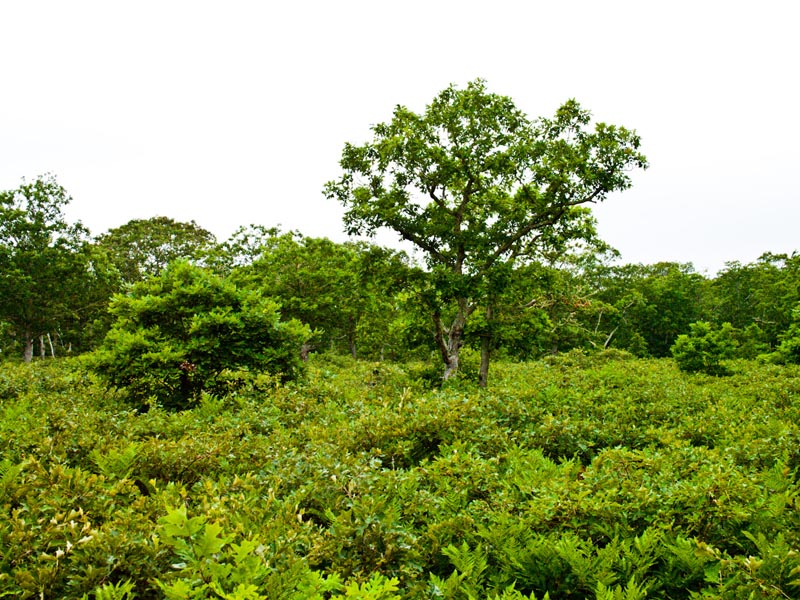 John Varkonda, who mans the fields of the forest as superintendent, said, as of now, not much will change with the forest's management.
"In reality we were already functioning as a reserve by having open space that was undeveloped," said Mr. Varkonda.
He said the only activity that was not in tune with the reserve's criteria were a few small logging operations that have ceased. Although no commercial logging activity can continue, trees may still be removed in order to restore the natural habitat.
Because the designation is rather fresh — the DCR announced it in April — Mr. Varkonda said all the restrictions and guidelines are still being developed and reviewed.
"We are still digesting what will be allowed and how we are going to be doing certain things," he said.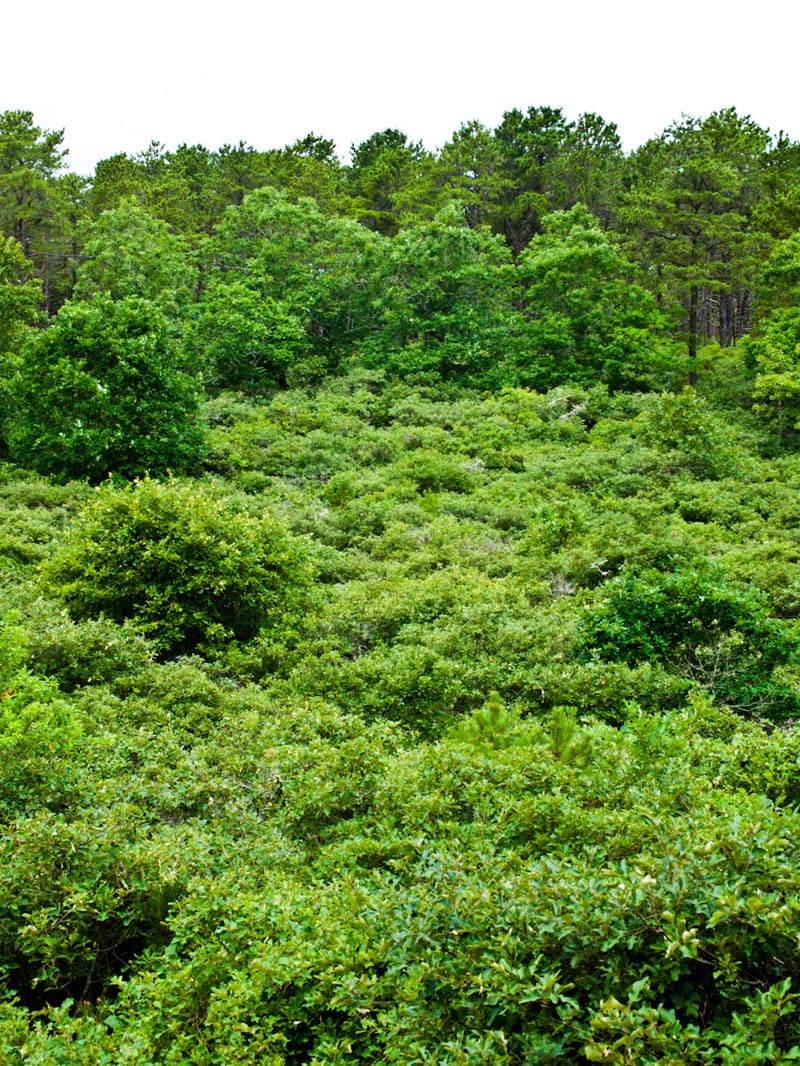 The earliest map of the interior of the Island, compiled by Simon Athearn in 1698, refers to the middle of today's forest as "a barren ragged plain of no town."
In 1794 Benjamin Smith identified the central region of the Island in his map as "Waste Land, Tisbury."
And a Gazette article from April 1930 reads: "Lonely, wind-swept and haunted by swooping hawks that prey upon the rabbits and small birds, the Great Plain has always been looked upon as a waste place."
The forest has been managed by many, starting with the Wampanoag tribe until 1637, and for more than 50 years under the care of its namesake—forest supervisor Manuel F. Correllus, starting in 1948.
Mr. Foster said the forest is unique to the Vineyard for several reasons. As a sand-plain ecosystem, the forest is dominated by scrub oak, tree oak, and pitch pine communities that host uncommon vegetation and species. The forest is also the largest piece of continuous conserved land on the Island.
"You can be in the center of a 5,000 acre block and really be both alone and in a very unusual natural landscape."