Drenching rains and gale-force winds interrupted ferry service and forced Islanders indoors at the start of the weekend, but forecasters and emergency managers breathed a little easier over a powerful hurricane churning through the southern Atlantic.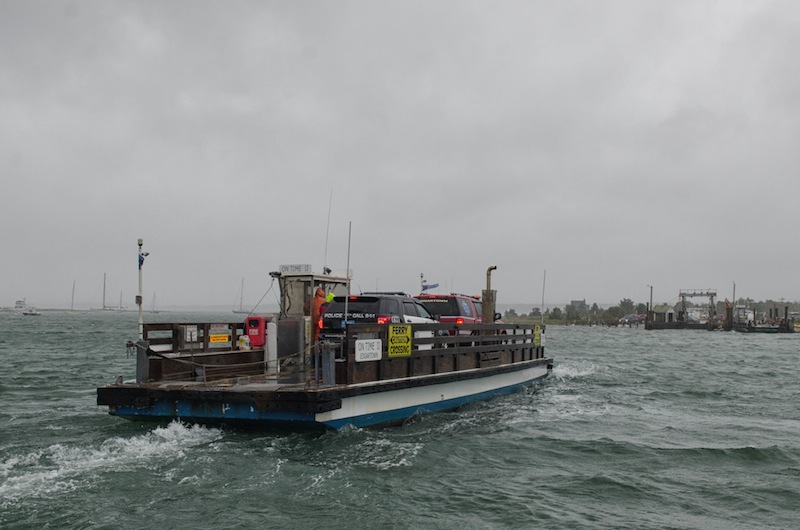 Late in the week category four Hurricane Joaquin battered the Bahamas for two days; on Saturday the storm was briefly downgraded and then upgraded again to a top-tier category four storm as it intensified and moved north toward Bermuda. The storm is still expected to stay well offshore, but coastal flooding and strong winds from the hurricane are still possible on the Vineyard early in the week.
Hurricane watchers and emergency managers remained alert to the track of the storm.
The Coast Guard sector southeastern New England based in Woods Hole set port condition Whiskey Friday afternoon, a precautionary condition that keeps commerical ports open but puts mariners on notice of impending severe weather.
The Steamship Authority is operating on a trip-by-trip basis with some cancellations. All ferries have been running in and out of Vineyard Haven since mid-week; the seasonal port in Oak Bluffs is shuttered.
Torrential rains and winds gusting to gale force have been the weather story on the Island since Wednesday. The weather system is unrelated to the hurricane. A total of 4.37 inches of rain has fallen between Wednesday and Saturday, according to the National Weather Service station in Edgartown. At Wasque on Chappaquiddick seas broke through the newly-formed barrier beach west of the fishermen's parking lot.
Sengekontacket Pond has been closed to shellfishing due to rainfall. The Friday night high school football game was rescheduled for Sunday.
Forecasts call for some clearing by Sunday, but the next worry was Joaquin as it headed north.
"This is a potentially dangerous storm," the Coast Guard said in its Friday bulletin setting the port condition. "All vessels and facilities should continue to monitor National Weather Service, National Hurricane Center, or other weather forecasts for changing weather conditions."