One Big Home, director Thomas Bena's first feature-length film, which took more than a decade to shoot and edit, makes its Island debut Wednesday as part of the Martha's Vineyard Film Festival summer series.
The film chronicles Mr. Bena's crusade against the proliferation of outsized homes in Chilmark, where he lives with his wife, Mollie Doyle, and daughter Emma. Eventually his efforts in the film expand to the community at large, which voted in 2013 to effectively limit the size of houses in Chilmark to 3,500 square feet. But getting there was no easy feat.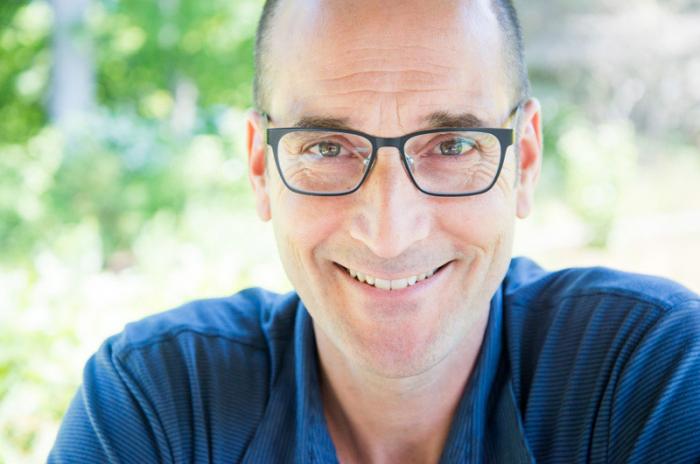 "I had no idea how hard it would be emotionally, especially in a small community," Mr. Bena said in a recent interview. "Going to Cronig's and seeing people, I could tell they were hating on me — or the idea of limiting house size."
He also said he underestimated the challenges of producing and directing a film when he began shooting around 2003. He soon learned that directing, in particular, was not the walk in the park he thought it would be.
"The amount of psychic energy, and the kind of space it holds in one's life — if you attack projects the way I do, which is with all of myself — that was also a surprise," he said.
In perhaps an ironic twist, Mr. Bena and the festival he founded 16 years ago have both drawn heat in recent weeks over plans by the festival to buy 12.5 acres and a farmhouse in the heart of West Tisbury. The controversy took yet another turn this week when festival leaders said they would drop their plans to build a campus on the former Walsh property.
An idealist to the core, Mr. Bena said the mission remains unchanged. "I founded this thing to spark discussion, debate and action," he said of the festival. "That's what the film did, that's what the festival does, that's what this land is already doing."
In the film, the community and Mr. Bena come a long way, with conversations becoming more focused and nuanced by the end. Mr. Bena's own outrage at the size of new homes popping up around him evolves into a kind of enlightened resignation as he marries, has a daughter and builds his own 3,000-square-foot home in Chilmark.
After about 10 years of shooting and editing, he was even ready to call it quits. The crusade was over.
But that was just the beginning.
While out clamming with his wife and daughter one day, he looked up and saw the beams and rafters of a new 8,200-square-foot house looming over the shore at Quitsa Pond. The scene became a new call to action.
Over the next year and a half, he filmed nearly every meeting of the Chilmark planning board as it grappled with the Zoia house construction and later the creation of the big house bylaw, which passed by a landslide 162-51 vote at the 2013 annual town meeting at the Chilmark Community Center.
It was a storybook ending to the film, with Mr. Bena victoriously climbing into his wet suit to go surfing and reflecting on the recent town meeting vote.
"It's one of the proudest days of my life to be a part of that movement," he says in the film before the end credits roll with a stunning four-minute shot of Quitsa Pond taken from an ascending drone.
Mr. Bena said he remains devoted to the Island community and to the democratic process. And he owes much of that faith to the film, which he said exposed him to many people who changed the way he thought about the issues and his own role in the community.
The change is evident in the hour-and-a-half film, when comparing a younger Mr. Bena — with ponytail, sideburns and a chip on his shoulder — to the older husband and father who cares far more about his family than about the size of people's houses.
"It's part of a bigger conversation, this film," said Chris Murphy, a former Chilmark planning board member, who joined Mr. Bena in his office during the interview. "How do you live in a confined space without fouling your own nest? That's been the issue right along."
Mr. Murphy figures prominently in the film, as both a town leader and a mentor, as Mr. Bena learns the ropes of small-town politics and community activism.
"I look at every kid that comes along and lives in town as an investment in our future," Mr. Murphy said. "So here's Thomas, full of beans, full of ideas, ready to go tear up the world, and if every once in awhile I could just stick my oar in and guide him a little bit — not to tell him what to do, but just to keep him from falling off a cliff. Because then they don't come back."
Mr. Bena recalled a moment in the film when Mr. Murphy suddenly dashes his hopes of finding any sort of quick solution to the big house problem, instead pointing to the need for consensus before moving forward with a town meeting vote.
"That was perhaps one of my biggest lessons — to really slow down and listen to people and work together," Mr. Bena said. He said familiar arguments along the way became an opportunity for deeper discussion.
"So to dig in and to have hard conversations, and to be humble and to listen — those are the things I learned," he said. "And to stick to my guns."
Assembling the more than 300 hours of footage that Mr. Bena shot over 12 years was also a community effort. Editors Liz Witham, Jim Cricchi and James Holland, all filmmakers in their own right, shaped the film at various stages in the process, and a mostly local crew helped create a homespun Island feel.
Wide-ranging interviews shot on location and in people's homes paint a complex and often contradictory picture of the Island. Archival material from the past 50 years sets a backdrop of countercultural values clashing with some of the most valuable real estate in the country.
Mr. Bena and Mr. Murphy were joined by Peter Breese, an Island architect who provides some key balance in the film as an opponent to the big house bylaw. Mr. Breese still opposes the bylaw, but said the film has changed the way he thinks about rural development.
"What the film is doing is making this sort of sweeping macro judgment over development in rural towns across the whole country," he said. "And that part of it is absolutely, unarguably true. The film just clocks you over the head in that sense, and I had a massive wakeup call just watching it. But I'm still against the bylaw."
Mr. Bena envisioned a scenario where Mr. Breese could help educate his clients about Island character, as an alternative to the bigger-is-better approach. But regardless of where that conversation goes, Mr. Bena sees its very existence as an accomplishment.
"It was one of the most quietly profound moments of my life," he said of showing Mr. Breese the film and knowing that it had left a positive impression.
Looking ahead, he said he hopes the film will continue to spark discussion, debate and action, in line with the film festival's mission. At the Newport Beach Film Festival in California, where it premiered this spring, he said many in attendance shared similar stories of feeling helpless in the face of development and disappearing open space. "Honestly, it was an epiphany that we can really just get involved and change the laws where we live," Mr. Bena said of his experience in Chilmark.
The film will also show at the Woods Hole Film Festival in August, and Mr. Bena hopes to bring it to the Hamptons in October, followed by a wider festival release.
One Big Home screens on Wednesday, June 29, and Monday, August 8, at the Chilmark Community Center. Both screenings begin at 8 p.m. and will include discussion with Mr. Bena, editors Liz Witham and James Holland, and people who appear in the film. For more information, visit tmvff.org.